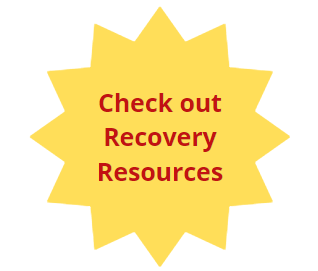 Student Organization Meeting Guidelines
Collegiate Recovery meets weekly on campus, usually at the Be Well Space which is located at 2030 Student Services Building. Check out the Student Wellness Collegiate Recovery Community website for updated meeting times. https://www.studentwellness.iastate.edu/collegiate-recovery-student-organization/

The meetings are peer led and focus on getting to know each other, building community, planning events, and creating a safe space for people to connect who may have similar life experiences and allow students to connect as their authentic selves. These meetings are ­not treatment focused. They are not meant to serve as medical or health related therapy or counseling.
In order to maintain a safe environment, we expect that students will not share others' experiences or stories with anyone outside the student organization. Hearing others' stories does not give permission to share those stories. However, if students share experiences of academic or personal struggles, such as self-harm, significant mental health concerns, or other struggles that may be impacting their wellbeing or academic success, that information will be shared with our advisers so that they can connect with the student to provide support and resources.
We are a community of care and if one of us is struggling, we want to make sure they are connected to the appropriate support systems at ISU. Resources can be found below or at this website: https://www.studentwellness.iastate.edu/recovery-resources/

Occasionally, the advisers of Collegiate Recovery will attend the meetings to connect with students and to get feedback from students on upcoming resources and services they are continually working on to expand the Collegiate Recovery Community program at ISU.