Concrete Canoe
Concrete Canoe Team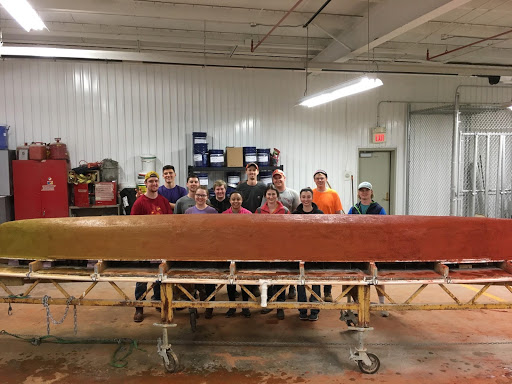 Who we are:
As part of the American Society of Civil Engineers (ASCE) student chapter at Iowa State University, the Concrete Canoe team designs, builds and races a canoe made entirely out of concrete. Each year, college teams from across the U.S. compete to participate in the ASCE National Concrete Canoe Competition. Before qualifying as a participant in the national competition, teams must first win their regional competition. During competition, teams will present their final product, complete a swamp test, and race their canoe. Each year a new set of rules and regulations are provided, and the team works to create the best canoe possible. The team meets in the lobby of Town at 7pm Tuesdays and Thursdays then carpools to the warehouse.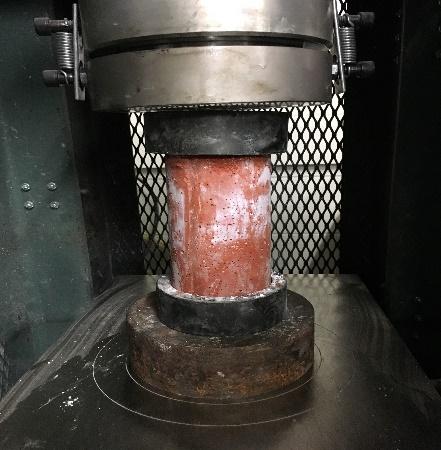 During the fall semester the team goes through safety, looks over the new rules, picks a theme, creates mix designs, and builds the canoe mold. The picture to the right shows cylinder testing.
The team is working together to build the mold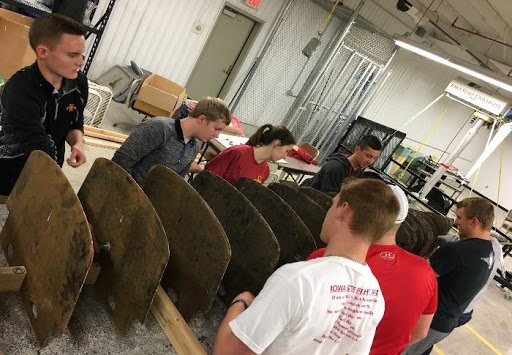 Material is batched into several bags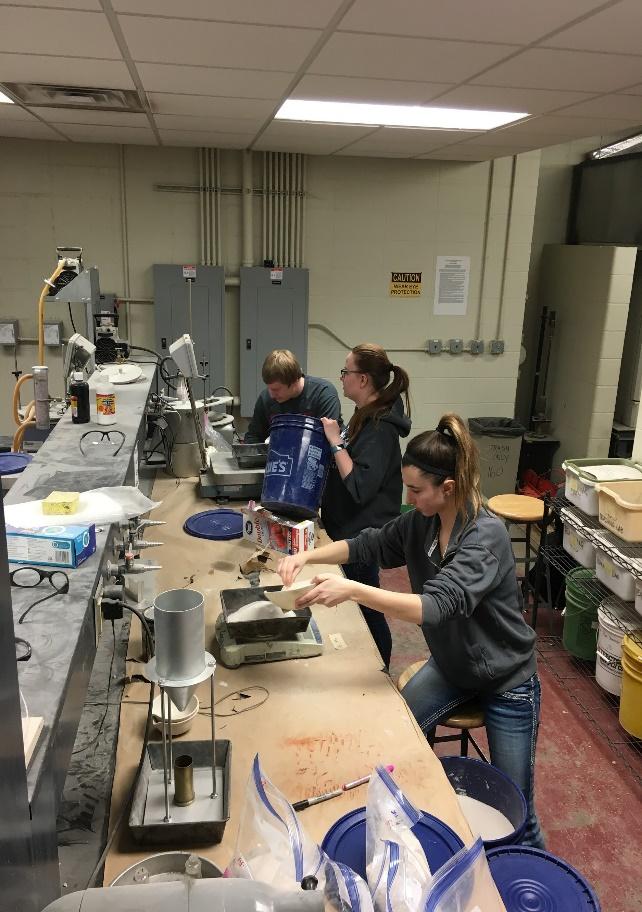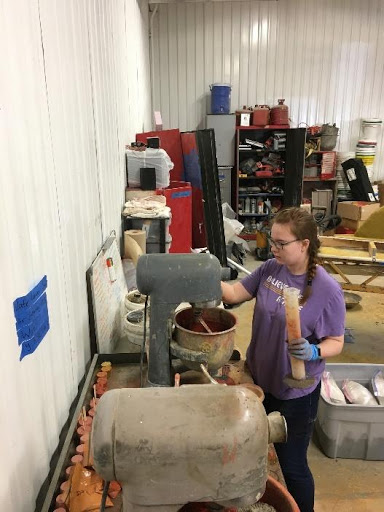 During spring semester, the team pours the canoe, sands, seals, and prepares for competition. Students learn how to mix the concrete as show on the left.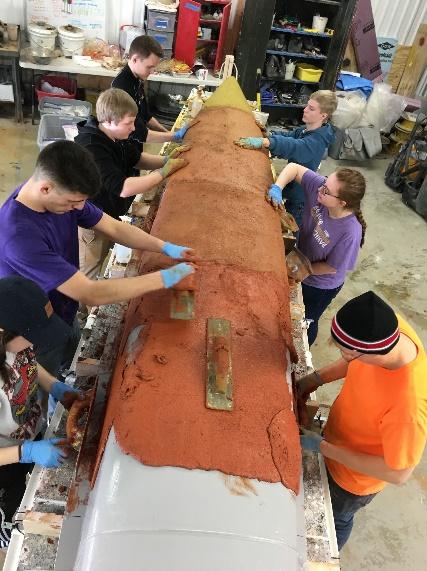 During the 2017-2018 season, the rules allowed the team to dye
the concrete. The teams theme was "Don't worry be Happy" with a red, orange, and yellow color scheme. As shown in the picture to the right, the team added the different layers of color and later blended them together for a uniform color.
The 2017-2018 Final product:​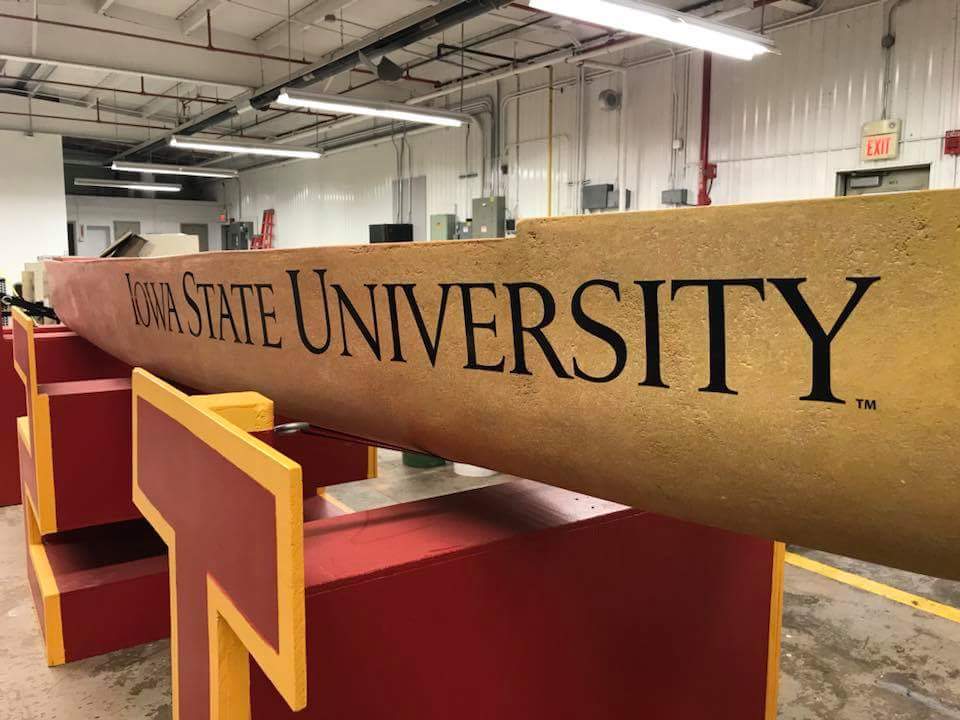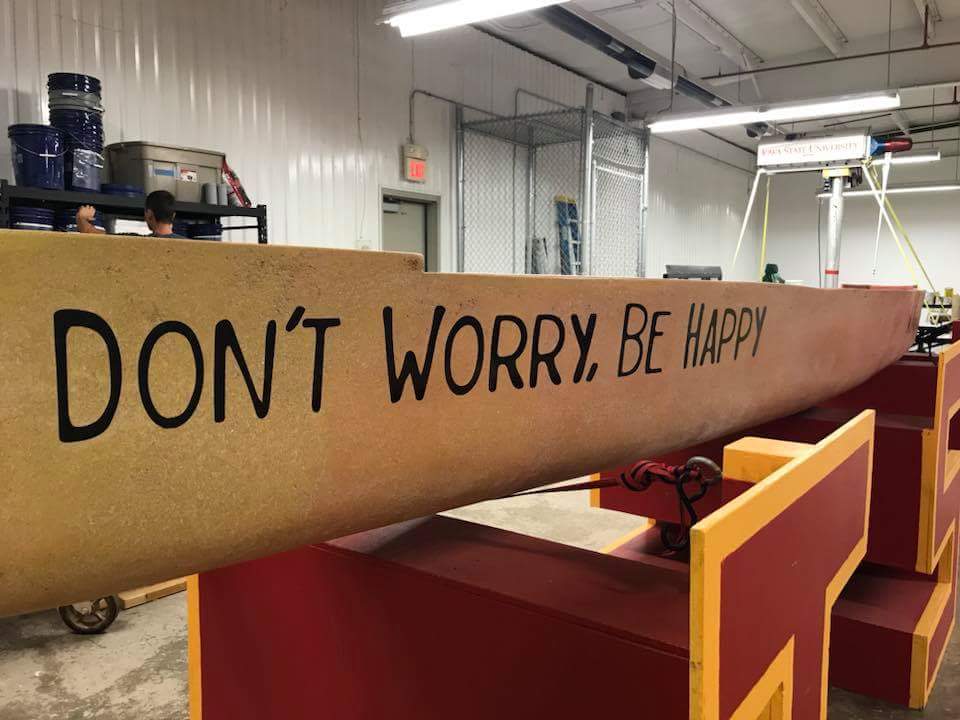 Concrete Canoe provides students with a practical application of the engineering principles they learn in the classroom, along with important team and project management skills they'll need in their careers. The competition challenges the knowledge, creativity and stamina of students, while showcasing the versatility and durability of concrete as a building material.
For more information about ISU ASCE Concrete Canoe, contact one of the team co-captains:
Trent Brandenburg Jared Bunn
trenton@iastate.edu jbunn@iastate.edu
Past years canoes: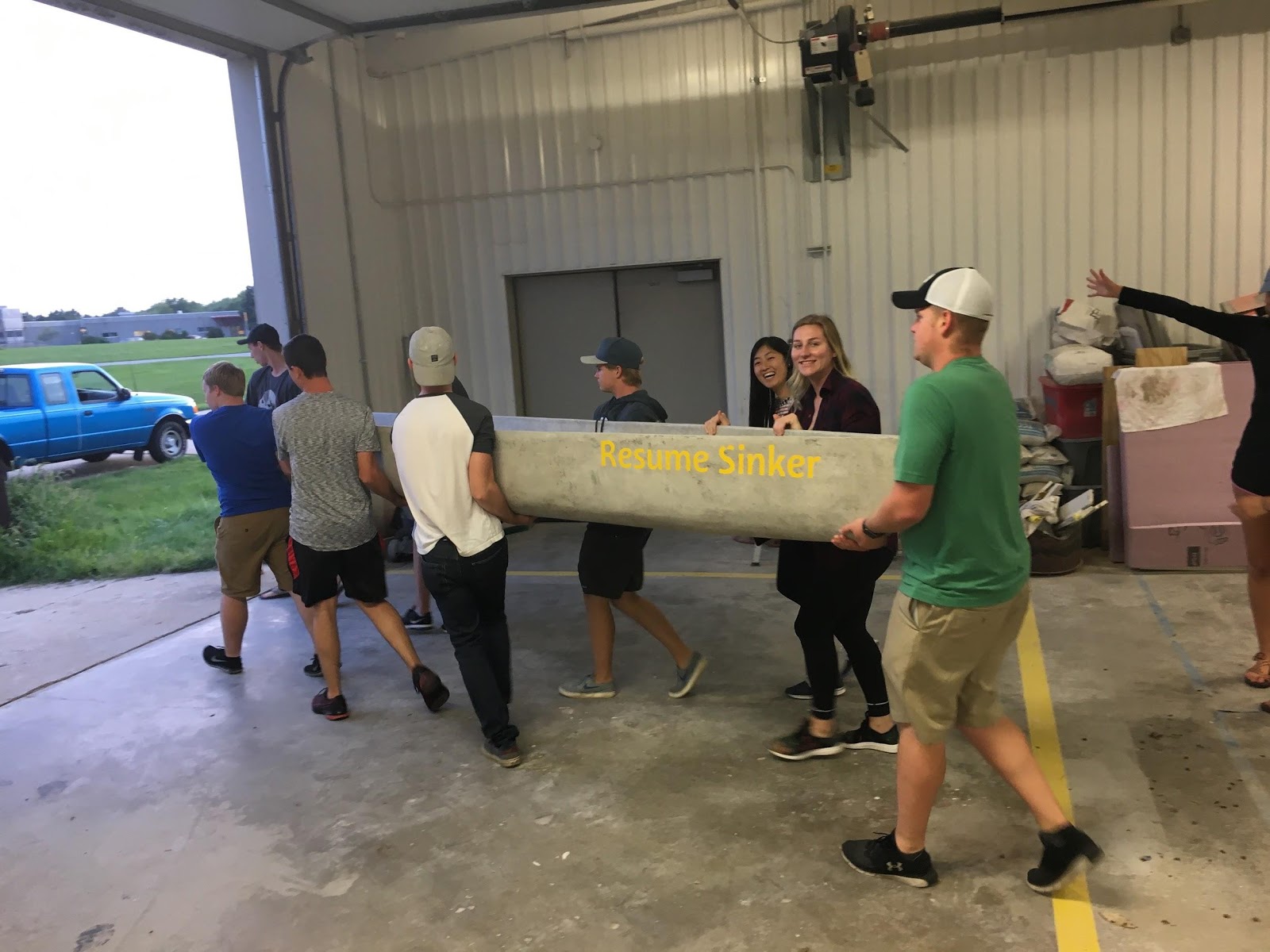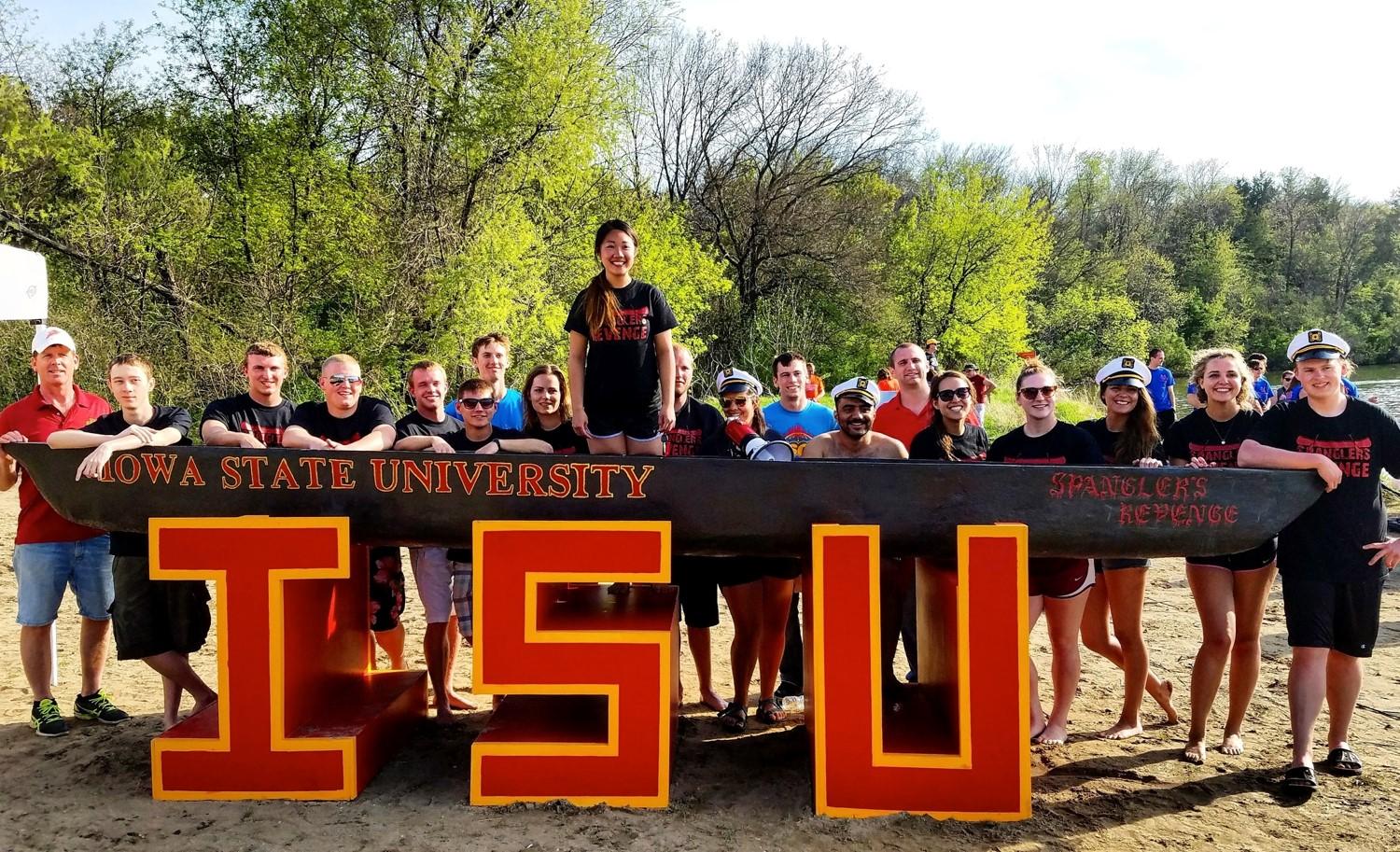 2016-2017 "Resume Sinker" 2015-2016: "Spangler's Revenge"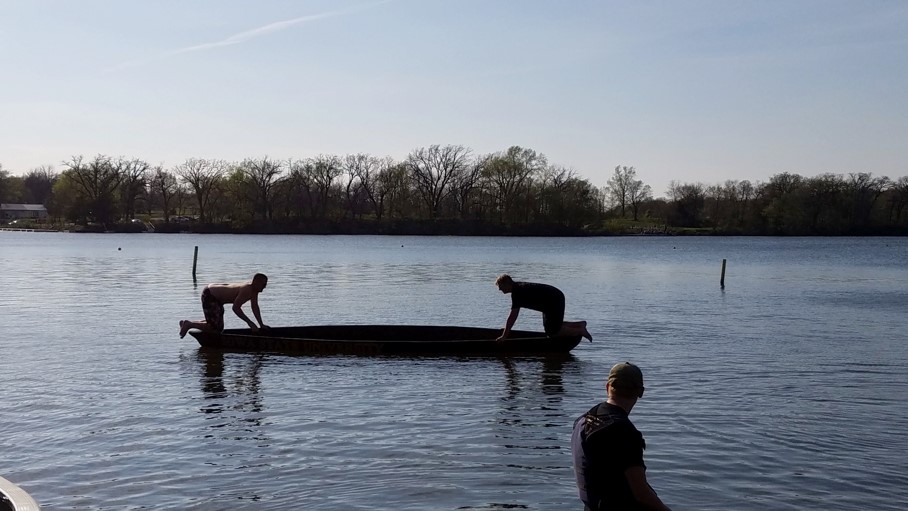 2018-2019 Sponsors
Platinum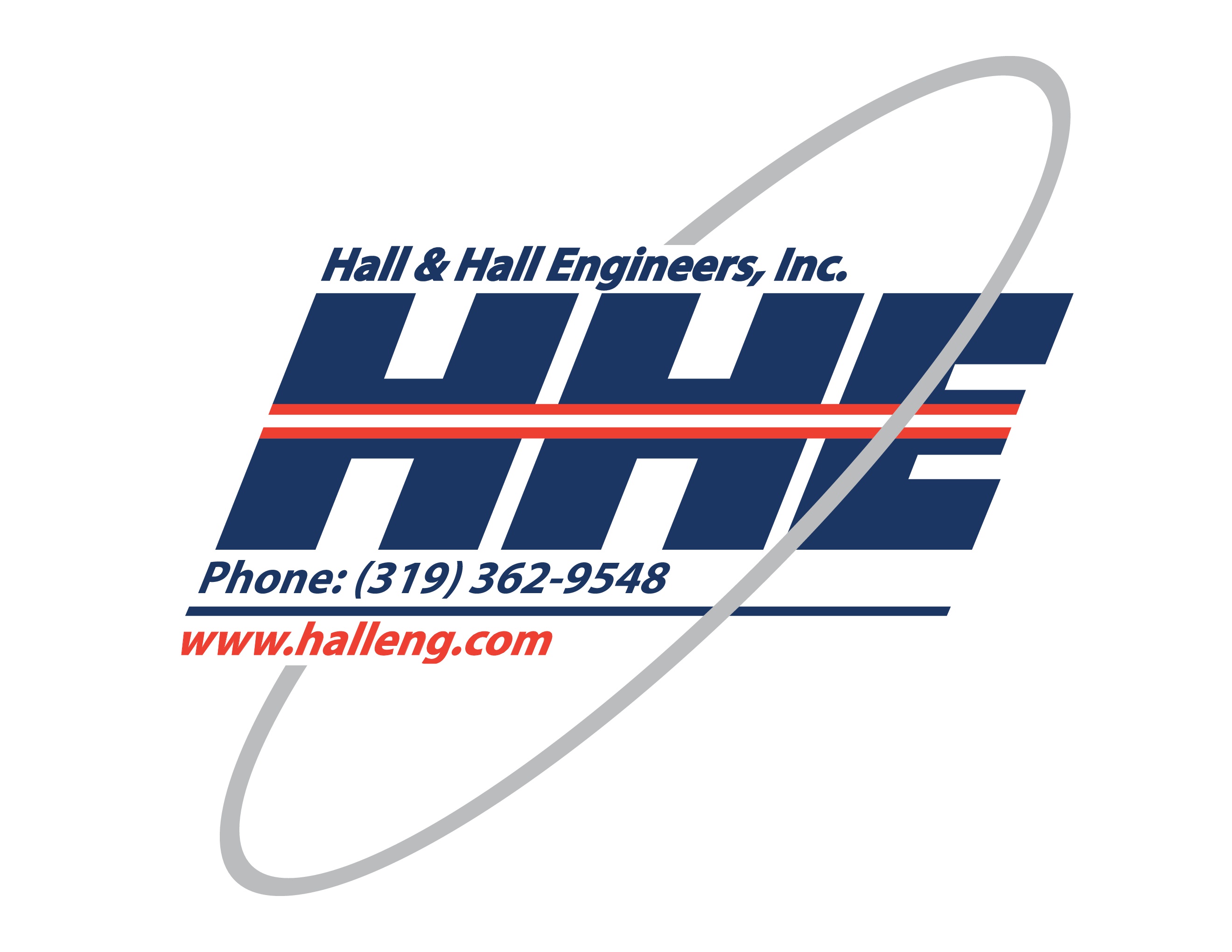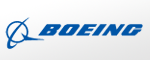 Gold






Cardinal
Bellevue Sand and Gravel