More About Us

Interested in donating to ISU ASCE?
Contact Anja Schepp:
aschepp@iastate.edu
Interested in presenting at an ISU ASCE meeting?
Contact Hunter Mandernach:
hunterm@iastate.edu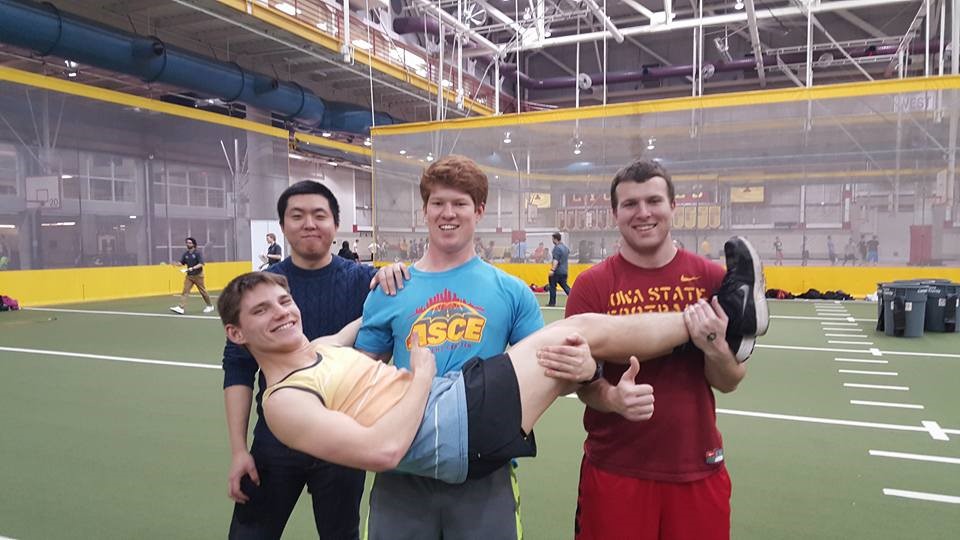 2016 E-Week E-Lympics Championship Team
American Society of Civil Engineers
ISU Student Chapter
Joining ASCE is a great way to learn about Civil Engineering at Iowa State University. Our student chapter holds frequent speaker meetings, outreach events and social event
s to keep the members involved. During the speaker meetings, practicing professionals in the Civil Engineering field present projects they've worked on, and the students are able to ask questions and take advantage of networking opportunities. Social and outreach events allow the students to meet new friends in the Civil Engineering department. As a member of ASCE, students have the opportunity to join the Steel Bridge and Concrete Canoe Teams for hands on experience and applications of Civil Engineering.
---
Speaker Meetings
Speaker Meetings are ASCE's main meetings. At Speaker Meetings, food is served to members, followed by a presentation from civil engineering professionals.
For more information, contact:

Hunter Mandernach:
hunterm@iastate.edu
---
Special Events
Special Events are events that are unique from other ASCE events. These can include tours and special meetings.
For more information, contact:
Anja Schepp:
aschepp@iastate.edu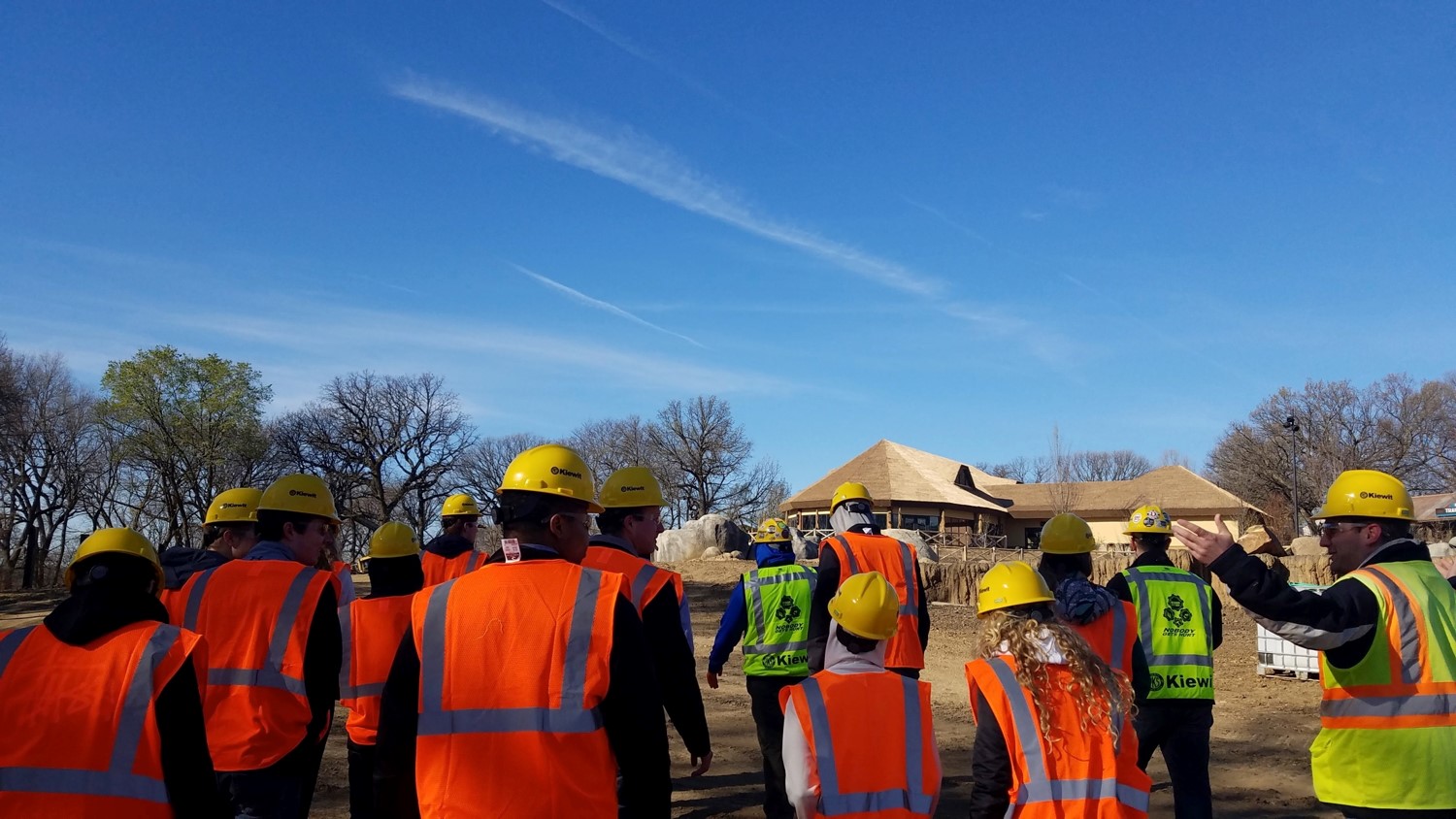 Tour of Omaha's Henry Doorly Zoo African Grasslands Construction Project - With Kiewit
---
Social Events
Social Events are a time to h
ave fun and meet other civil engineering students. These include tailgates, bags tournaments, an annual Ping Pong tournament, and more.
For more information, contact:
Sam Schreck
sschreck@iastate.edu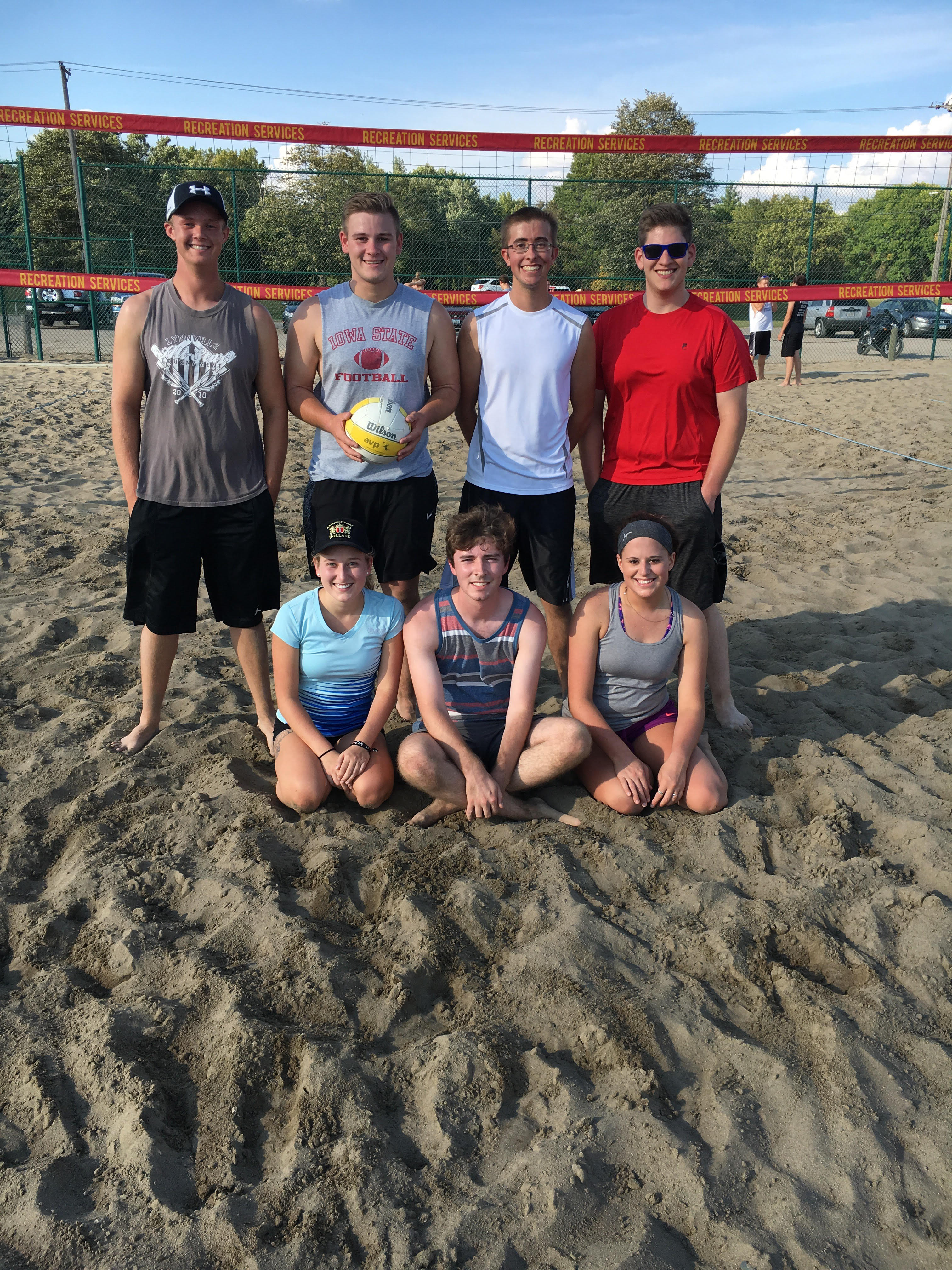 ASCE sand volleyball team (Fall 2017)
---
Outreach Events
Outreach Events are an opportunity to reach out through community service. These include elementary school STEM nights, presentations to visiting high school students, BINGO with senior citizens, and more.
For more information, contact:
Kaylee Wiskus
kmwiskus@iastate.edu

2017 ASCE Adopt a Highway on U.S Route 30, Ames