ITec Activities
- A.T.M.A.E. (Association of Technology, Managment, and Applied Engineering): A Robotics Competition Team goes to the show each year and competes in different skills with a robot.
- Waterjet Bottleopeners: Learn how to make fancy bottle openers with the Industrial Technology logo on the Waterjet!
- Technology Industry Night: Once a semester companies visit and give the opportunity for you to obtain internships, co-ops, and full time jobs.
- Fundraising for future club events: We have organized different events such as Chamness yard waste pickup, and also restaurant fundraising.
- Outreach: Educating high school and junior high students and communities about the Major and what is so great about Industrial Technology
- Team Building: During meetings we work on team building exercises such as Rube Goldberg machines, Spaghetti challenge and Solar panel kits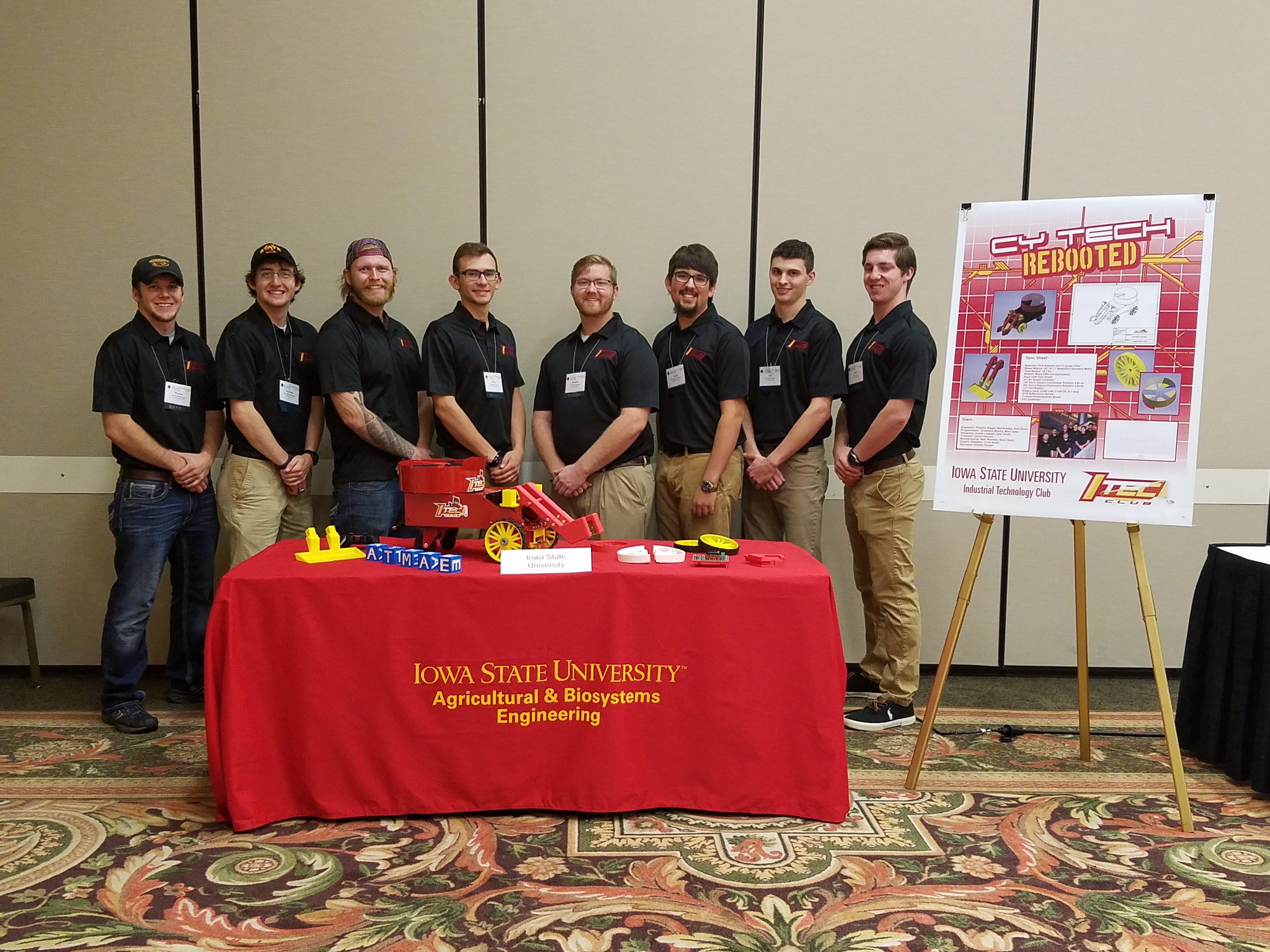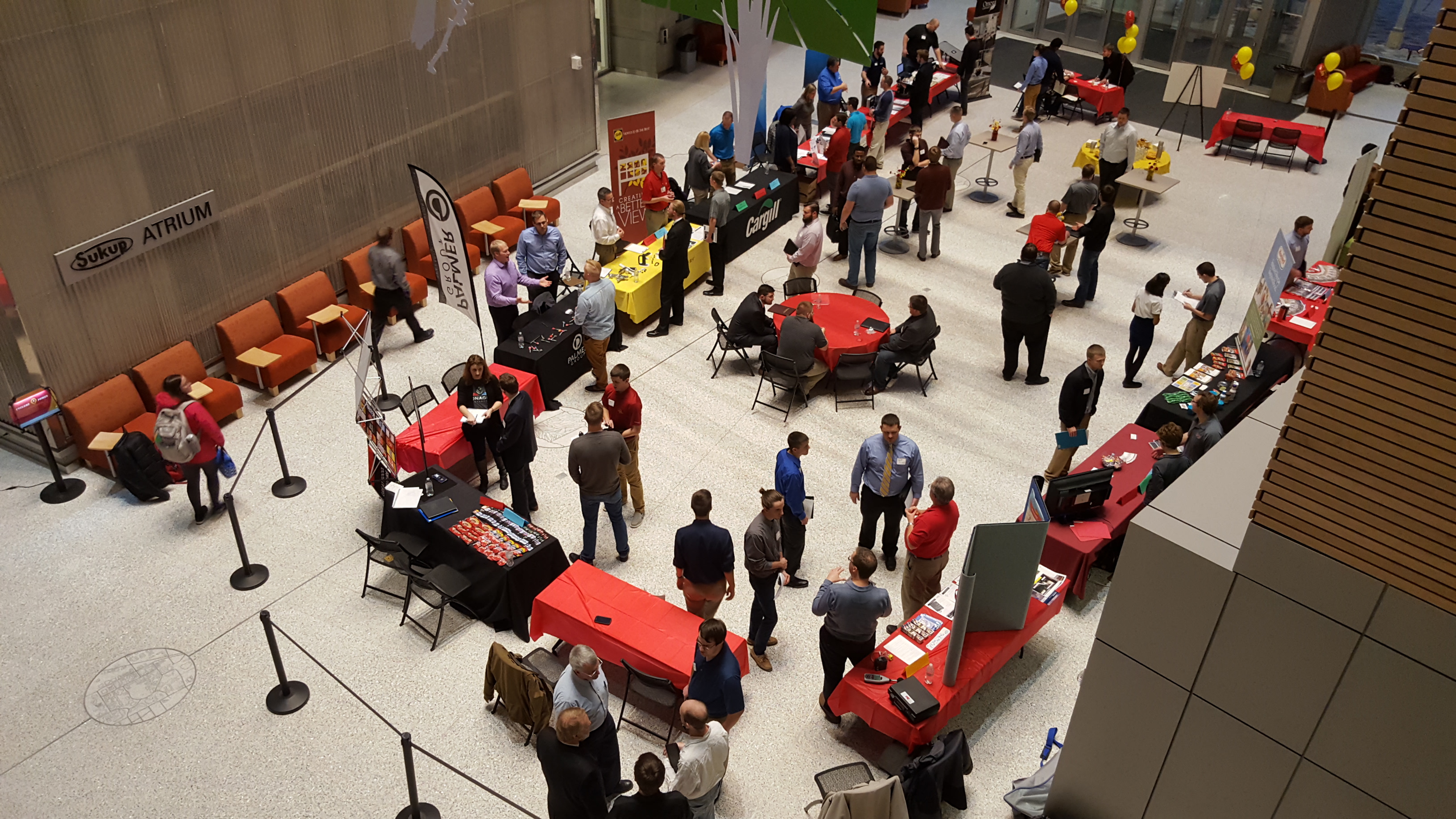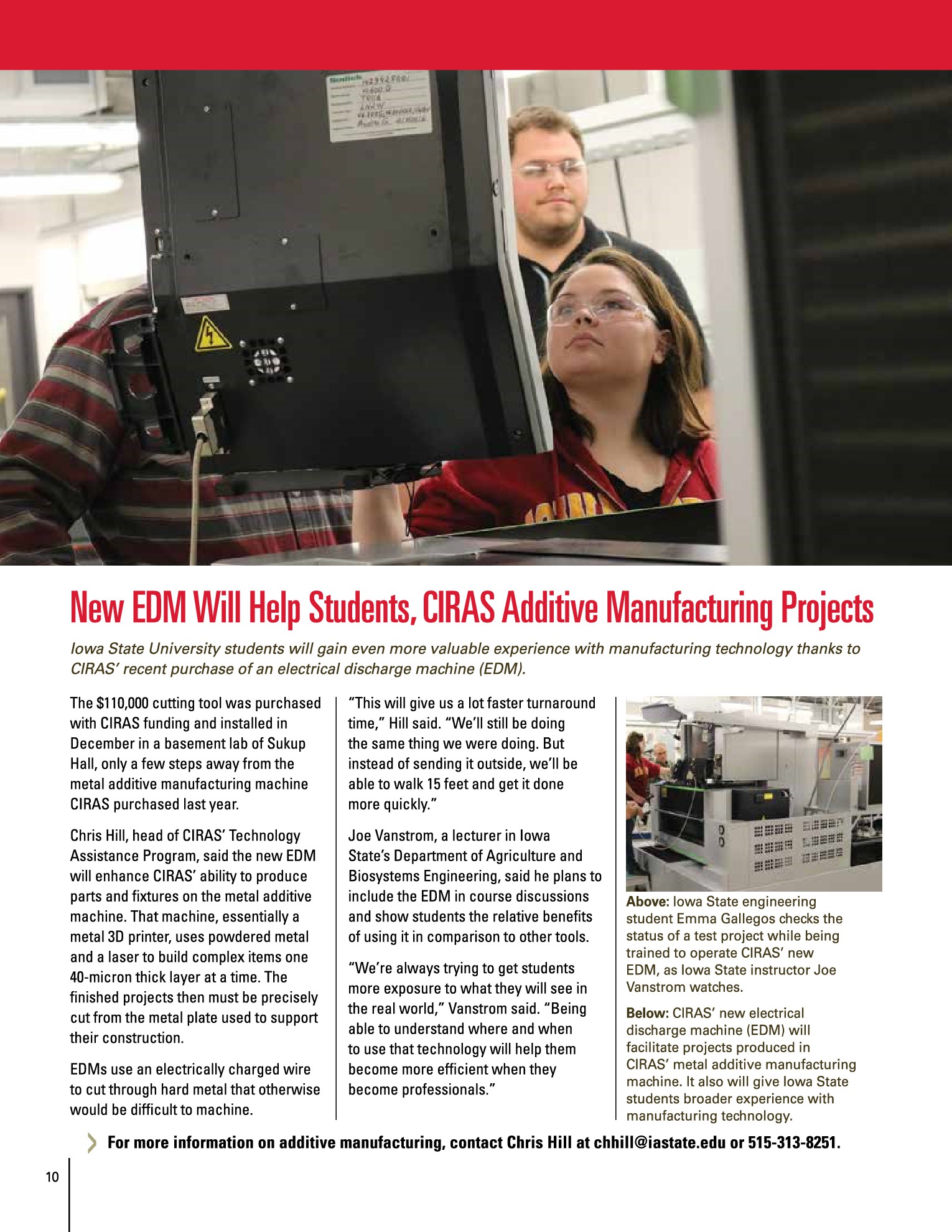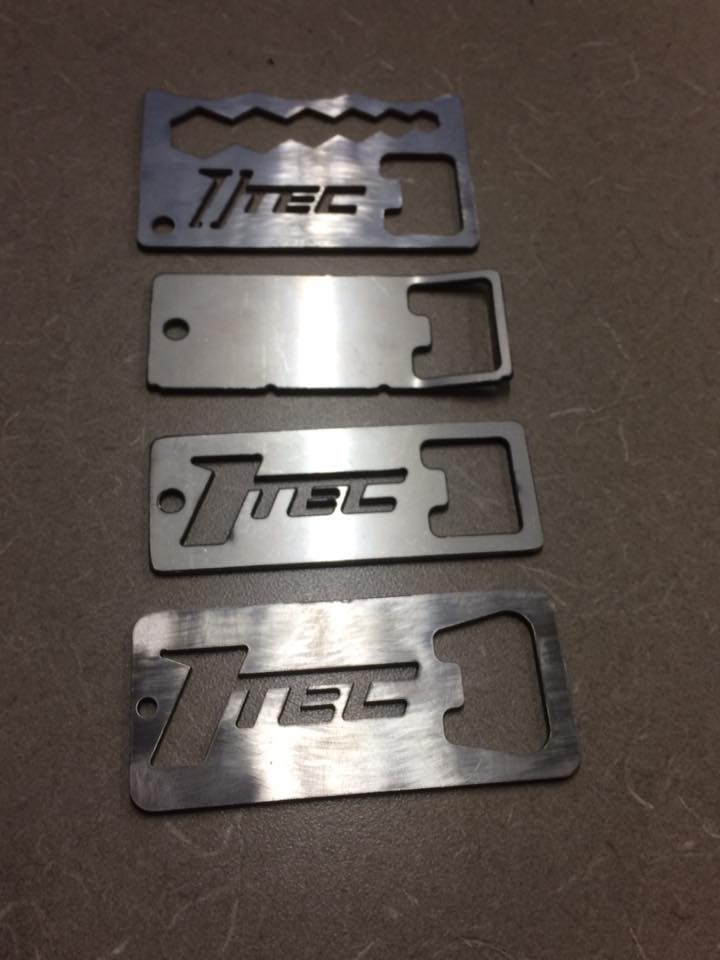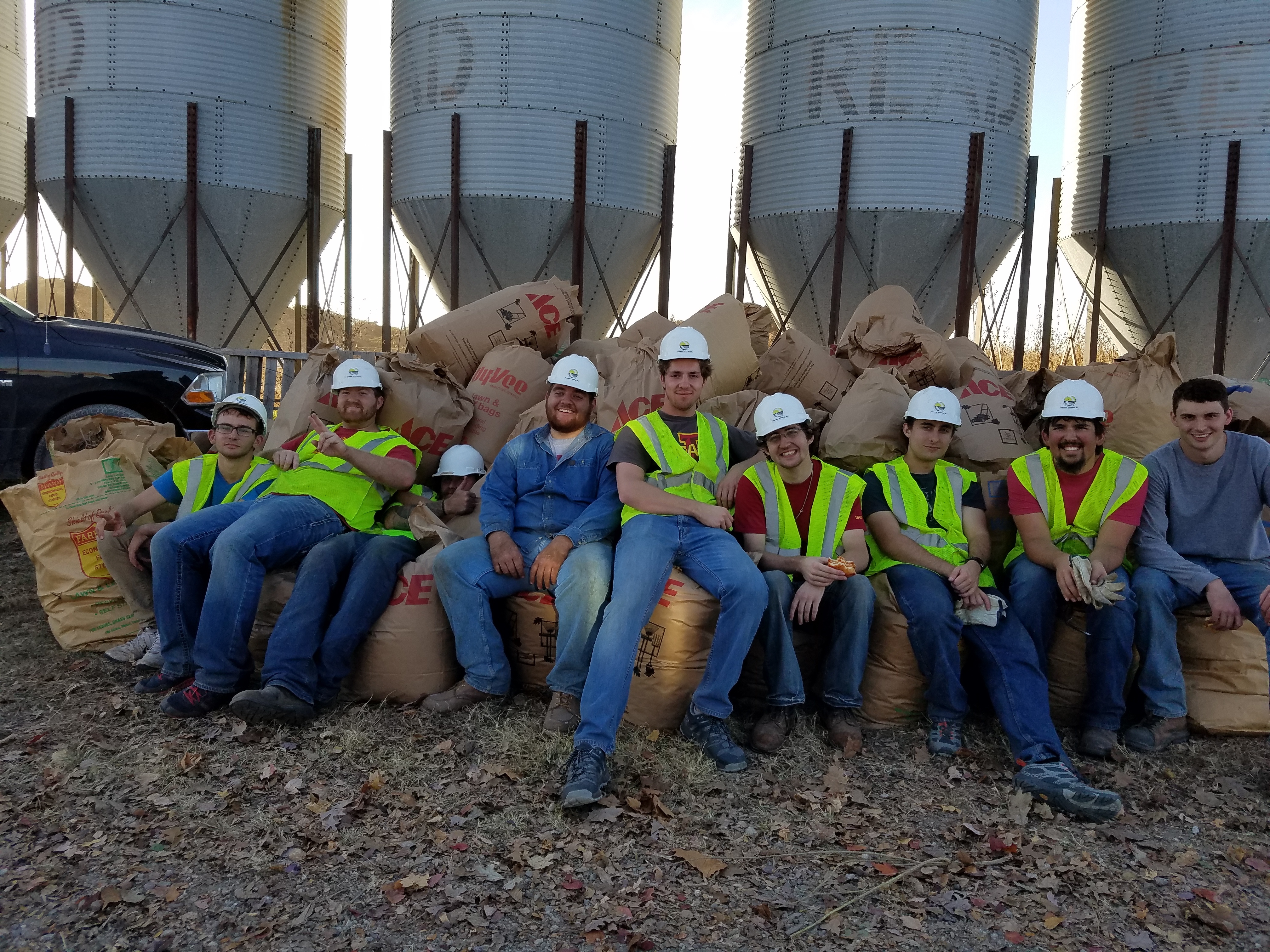 Like us on Facebook!
https://www.facebook.com/pages/Iowa-State-Industrial-Technology/1787048388186048
Follow us on Twitter!