The Railroad Club at ISU
The Railroad Club brings together members of the Iowa State University community with a mutual interest in the history, operations, photography and modeling of railroads. The club is in the process of organizing to build a modular model railroad to showcase the role of railroads in Iowa. The club also takes regular trips to places of railroading and/or rail fanning interest.
North Grand Mall Model Railroad Display
The Railroad Club at ISU has partnered with North Grand Mall and some local members of the National Model Railroading Association to design and construct an HO scale model railroad for display in the old Younkers store front at North Grand Mall in Ames, IA.
In late November 2018, a temporary layout display was built using Railroad Club materials to fill in for the Holiday season. The temporary layout was dismantled on February 23 2019 to make way for the new layout.
Photos of the Temporary Layout: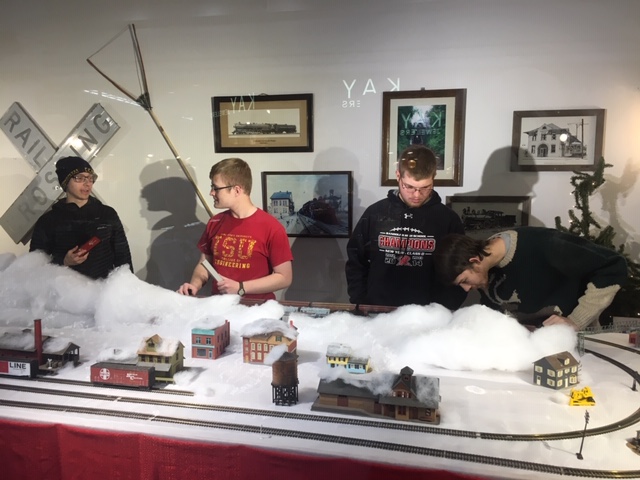 Above from Left to Right: Railroad Club members Joshua Sutherland, David Lass, Tyler Liskow and Nathan Masters working on the layout, 12/1/2018.
Below: When completed in 2019, the permanent display will fill the length of all three windows.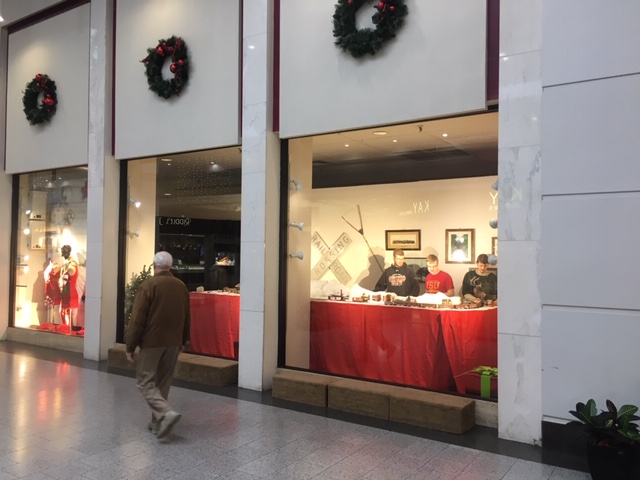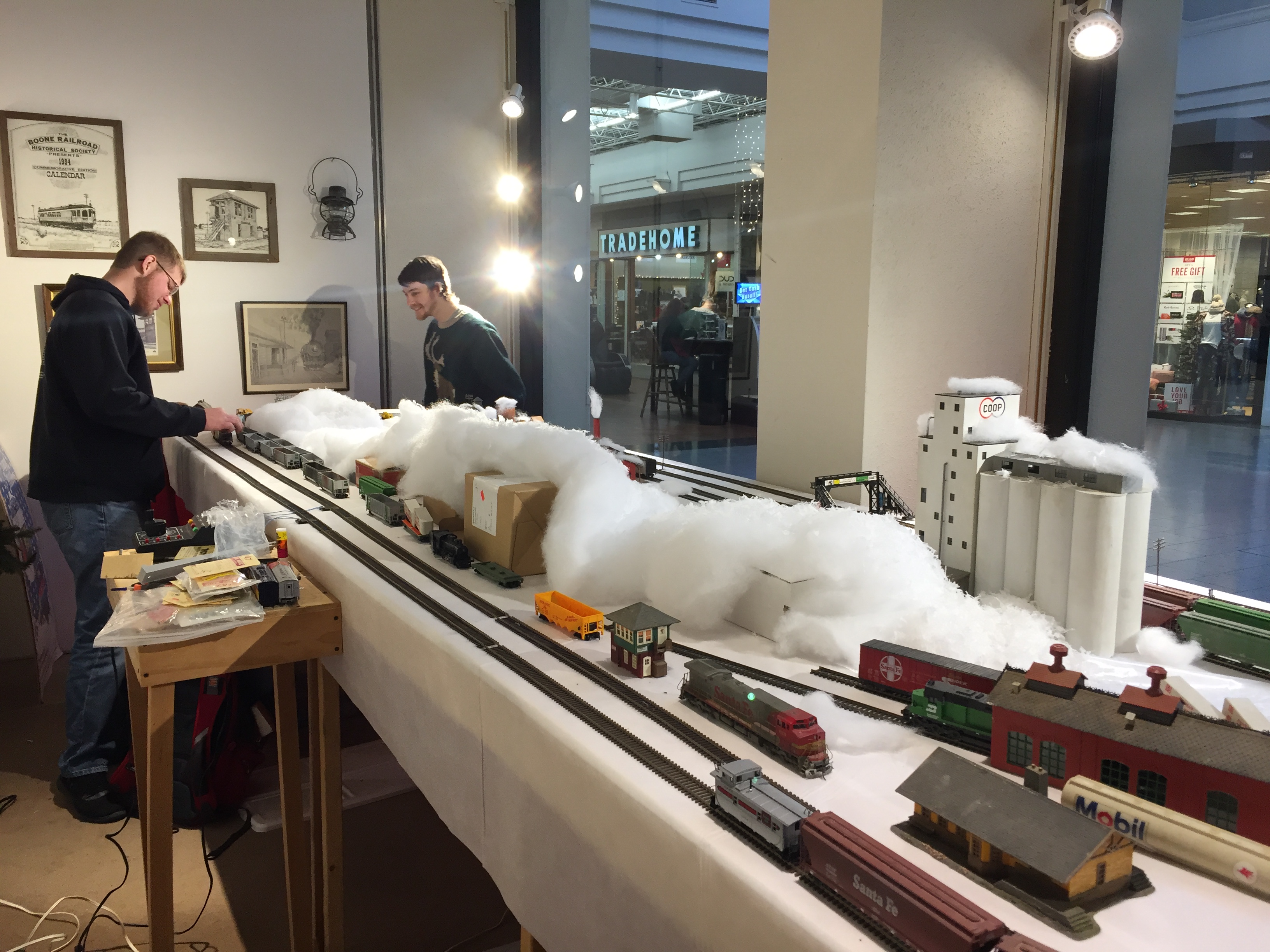 Above: Behind the Scenes- Tyler and Nathan fixing some track issues.
Below: The layout as seen through the windows. The decorative items on the back walls are on loan to the mall from the Boone and Scenic Valley Railroad.