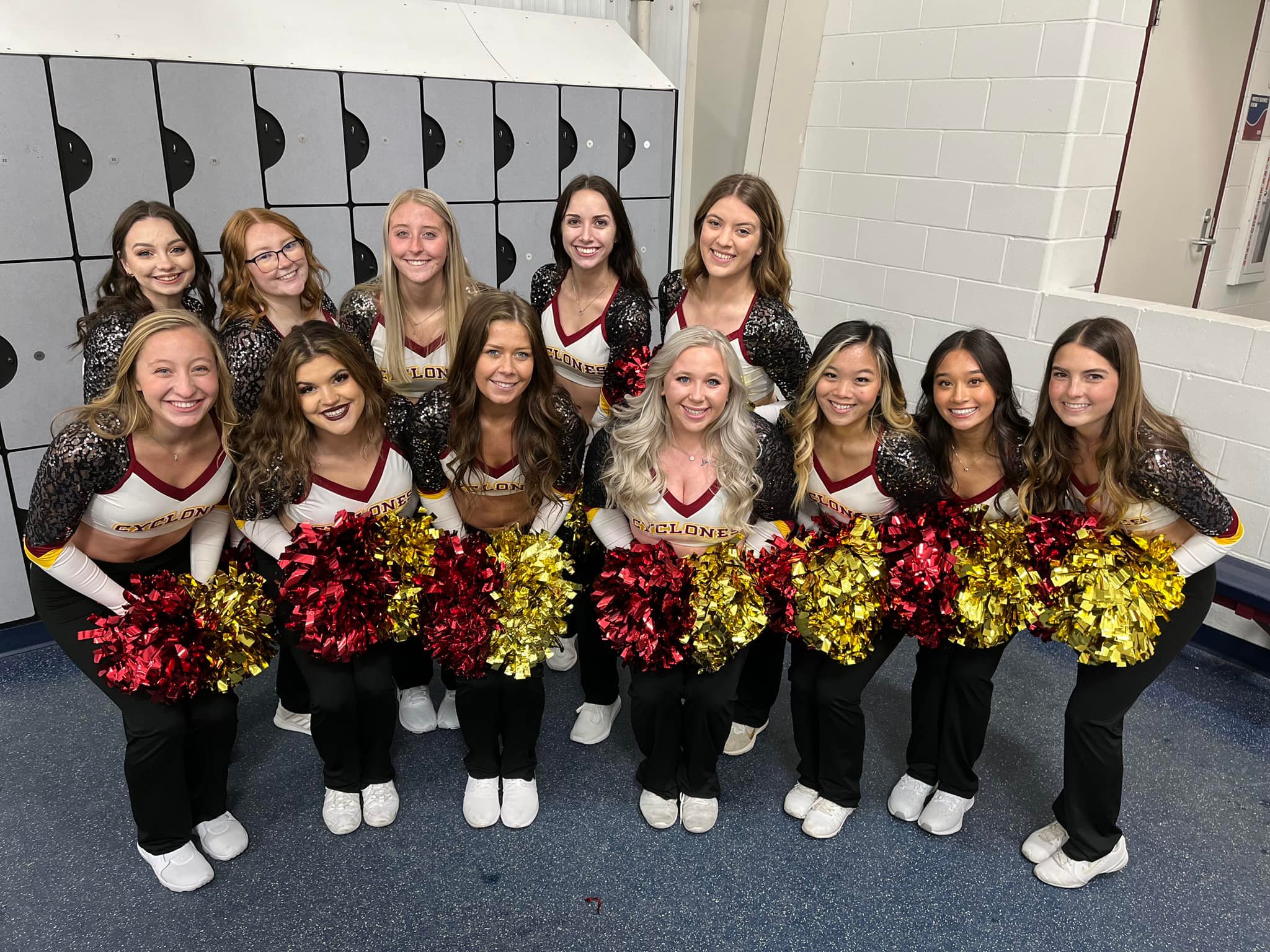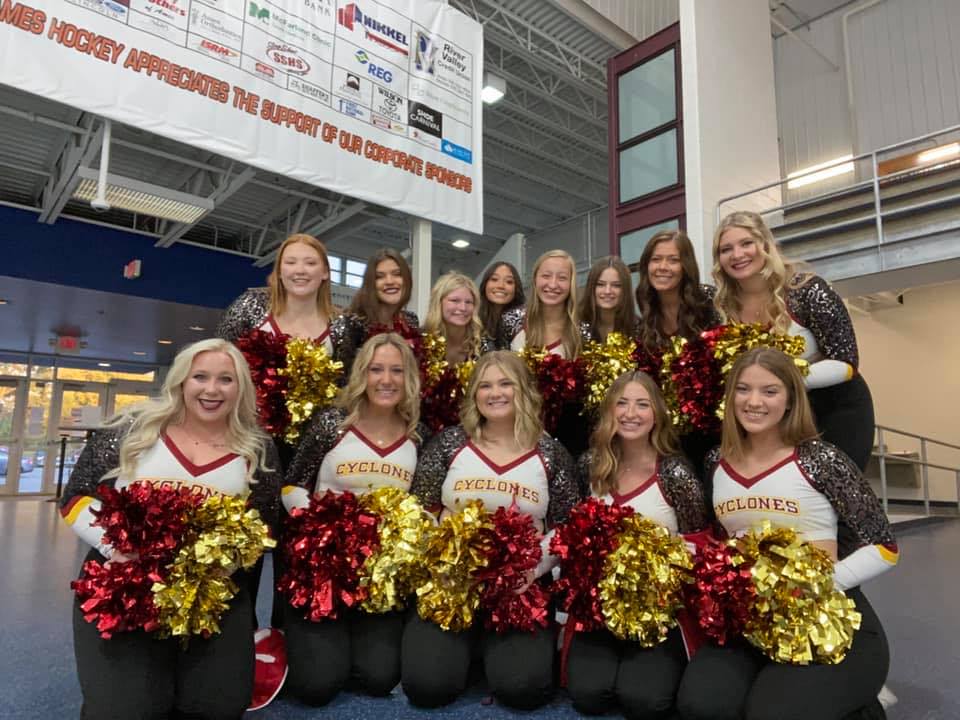 ​
Interested in Hockey Cheerleading? Do you have a passion for cheer, dance, or hockey? Are you looking to make new friends who share the same passion? Join the Hockey Cheer Squad!
Who Are We?
We are a club at Iowa State University that consists of 20-30 members and we cheer for the D1 Cyclone Hockey team.
What's the commitment?
Practices will be held on Thursday nights from 8-10 pm and Sunday nights from 8-10 pm each week. You are expected to attend all practices. We cheer and practice during both semesters. We never have practice or games over holiday breaks. We cheer at all home games for the D1 Hockey Boys, which are Friday and Saturday nights. You will not cheer every weekend as we do a rotation. We dance and cheer in the first row of the bleachers at the Ice Arena here in Ames and occasionally we perform on the ice (not on skates). We estimate that roughly $100 is needed to cover poms and jackets that you will get to keep and dues are $100. More information will be provided upon making the team.
Contact Information
You can reach out to any of the captains by emailing. Or you can go to one of our social media page and reach out to us on there!
Captains for the 2023-2024 season are:
Erin Plagge (President): eeplagge@iastate.edu
Tabi Etten (Treasurer): tsetten@iastate.edu
Instagram: hockeycheerleading