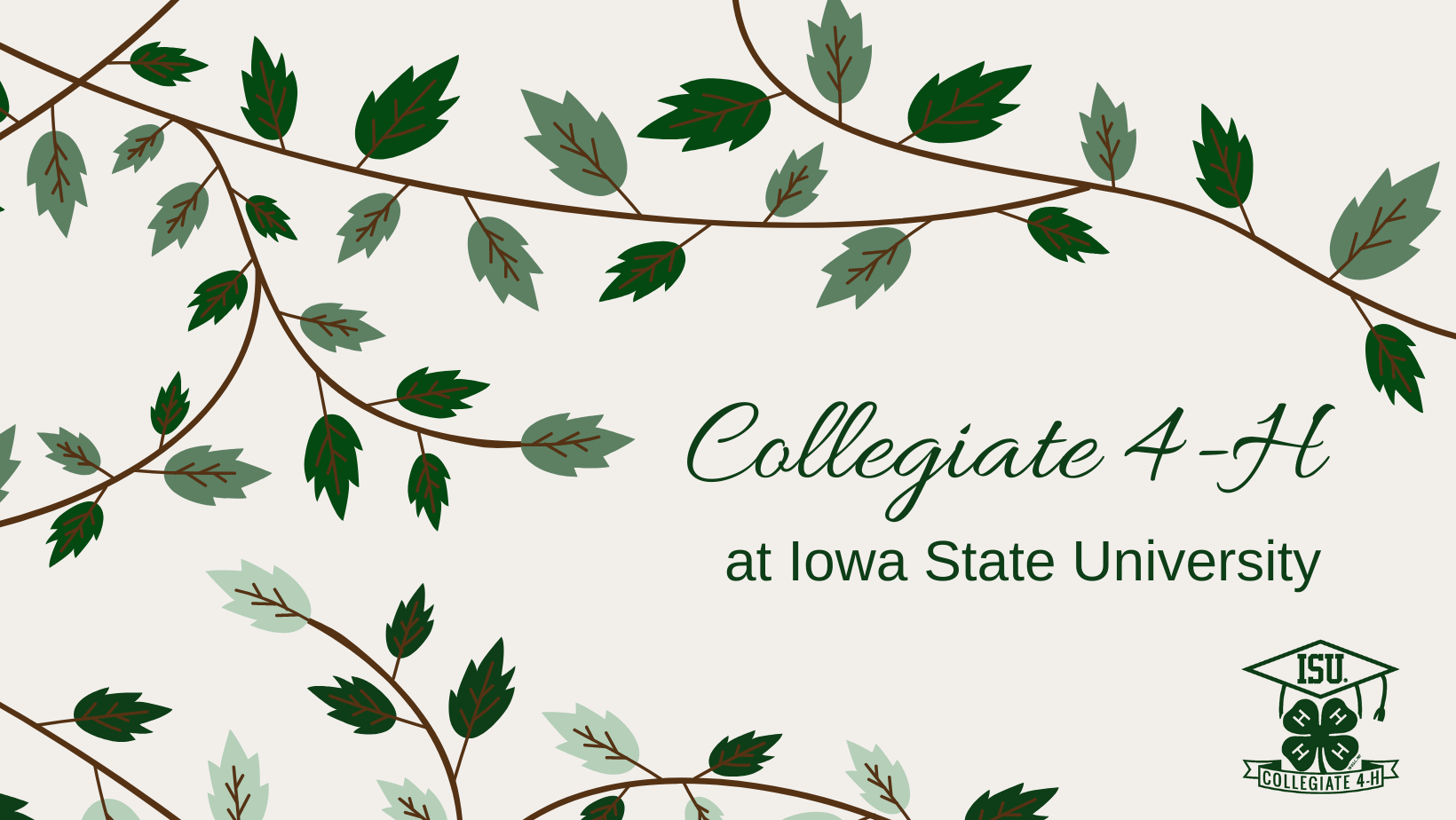 News & Announcements
September 21, 2023

Collegiate 4-H Trunk or Treat

Collegiate 4-H is hosting a Trunk or Treat event on October 26th from 6 to 8 p.m. Clubs will be able to start set up at 5:15 and must be set up by 5:45.

Here is the link to sign up for your club: https://forms.gle/PxjkpzvqxjZh7Hs88
Collegiate 4-H is a social, service, and leadership organization.
Service is Key
An integral part of the mission of Collegiate 4-H is to serve the community around us. This is done through monthly service projects which are selected by club members. These vary throughout the year to include everything from helping with Food at First to making blankets YSS (Youth Shelter Services).
Fun With Business
Members have the opportunity to attend monthly business meetings that also allow time for service projects and fun activities. We try to have at least one informational speaker at each meeting and welcome professional development activities. During this time members have a chance to help make key decisions within the club.
Moving Forward
Collegiate 4-H strives to create a space where our members are able to develop professional connections and hone leadership skills. The club offers chances for members to attend national and regional conferences, meet with many state 4-H extension employees, and serve in numerous leadership roles.
Open Door
We welcome anyone to become a member regardless of whether they have been a 4-H'er before. Whether you're a freshman or senior, we welcome you to come visit us at one of our meetings!
Contact Us!
Email: 4hofficers@iastate.edu
Check us out on our social medias!