SOFIRST is the student organization at Iowa State University dedicated to supporting a network of ISU students looking for opportunities to get involved in FIRST. Members of SOFIRST are responsible for supporting, maintaining, and expanding the network of ISU students who mentor FIRST teams and/or volunteer for FIRST events. They also initiate and build relationships with local FRC, FTC, and FLL teams. Anyone interested in joining SOFIRST should contact sofirst@iastate.edu to get involved.
To learn more about FIRST in Iowa visit http://iafirst.org/.
---
Click on this image to fill out this form and get more information about volunteering with FIRST events or teams!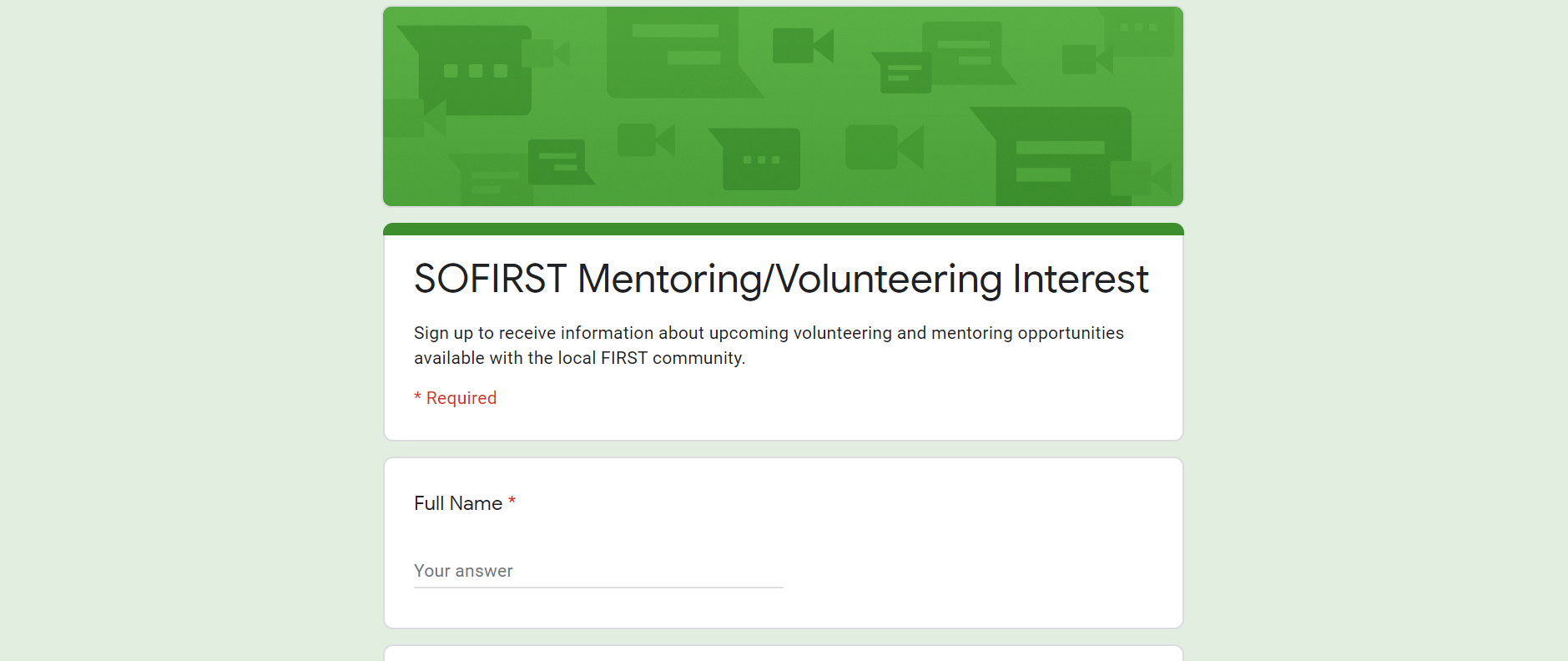 If you are looking for volunteers and want your FIRST team or event on our website, click this image to fill out a request form!