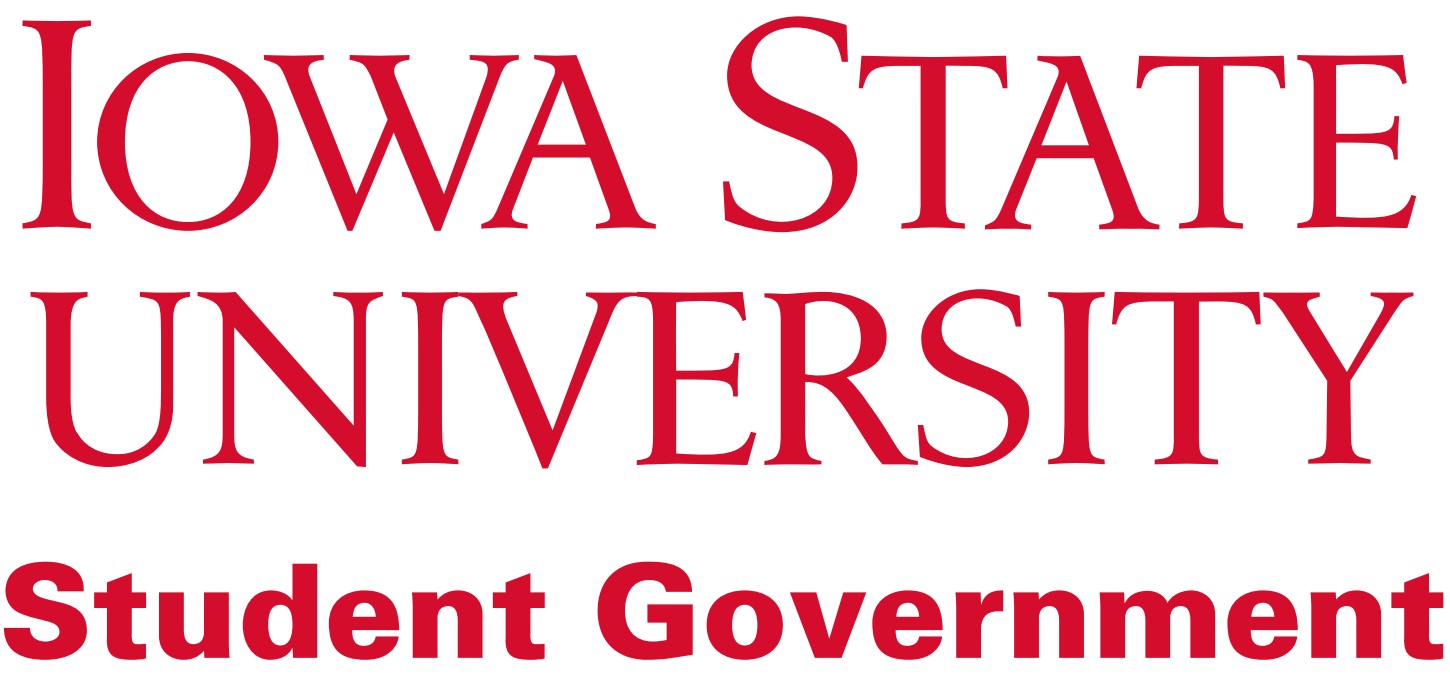 ---
---
What does Student Government do?
Simply put, we work on projects that improve the student experience at Iowa State. From setting up the solar trash compactors on campus, to implementing the Cyclone Support website, to changing the drop limit policy to better accommodate students' needs, we strive to leave a lasting legacy on campus. Student Government works closely with university administration as we advocate for much needed change, and we've been representing the voices of all students for nearly 120 years.
---
Why become involved with Student Government?
It takes a lot of passionate students to help make this work possible—no matter your interests, skills, availability, or area of study, we always need student volunteers and leaders. You'll have the opportunity to . . .
Empower your peers by advocating for their needs

Leave a lasting impact on campus life

Develop essential skills for your future

Forge lifelong friendships and create unforgettable memories
---
How can I join?
Student Government has numerous opportunities to become involved, no matter your availability or interests. While Student Government hosts its official elections in the spring for some positions, we have opportunities year round! Students of all majors and grades are encouraged to apply via the application linked at the top of this page.
Join one of our committees as an at-large. You'll get to choose from topics such as sustainability, health and wellness, finance, and many more

Become a student senator and advocate for the needs of your college or residency area

​Take up a cabinet post and specialize in something that you're passionate about

Sit on the Supreme Court and help interpret our laws

Help the Election Commission run our all-college annual student elections
---
Questions?
Reach out to 2023-24 Student Body President Jennifer Holliday (stugovpresident@iastate.edu) and Vice President Quinn Margrett (stugovvp@iastate.edu) with any questions.
---