President
Responsibilities: The President will preside at all meetings when present; shall assume active leadership of the Branch and perform other customary duties of the office; and shall have the power to call special meetings. He/She will be a non-voting member of the Branch.
Meet your President: Sara Weyer
Sara is a senior in the animal production systems option of agricultural engineering. She grew up in Ferdinand, IN on a small cow-calf operation, which ignited her passion for agriculture. During her time in ASABE, she has served as the Historian, a fundraising committee co-chair, the International Pre-Professional Community Secretary of National ASABE, and is excited to continue her involvement as President. Outside of ASABE, Sara works as an undergraduate research assistant in the ABE department, serves as an ABE peer mentor, and is involved with St. Thomas Aquinas Catholic Student Community and FOCUS Ministries. After graduating in May 2020, Sara plans on continuing her education by attending graduate school at Iowa State.

---
Vice-President
Responsibilities: The Vice President will preside in the absence of the President. His/Her major duty will be the preparation of programs for the Branch meetings. He/She will also be responsible for sending letters of invitation and appreciation to guest speakers.
Meet your Vice-President: Jacob Mason
Jacob is a senior in Agricultural Engineering in the Power and Machinery Option. Growing up on his small family farm and showing 4-H animals, he quickly knew from a young age that Agriculture was his true passion in life. All throughout grade school, he was constantly working with machinery and the power and machinery track shortly became an easy decision. While at ISU and in ASABE, he has served as a co-chair of the Fundraising committee as well as helped with various other events and Fountain Wars competition team. Outside of ASABE but within ABE, he works as an ABE Peer Mentor to underclassmen and is an Undergraduate Research Assistant in the ISU Soil Dynamics Laboratory. Then outside of the department, he is involved with The Salt Company at Iowa State and serves as a connection group leader and production team lead. After graduation in May 2020, he plans to pursue a career in the Agricultural Machinery sector.
---
Secretary
Responsibilities: The Secretary will keep the attendance, minutes, and other official records of the Branch. He/She will handle correspondence between the Branch and the ASABE headquarters. He/She will be responsible for sending out the minutes from the prior meeting and the tentative agenda for the upcoming meeting before every regular meeting or special meeting.
Meet your Secretary: Sophie Rotole
Sophie is a senior in agricultural engineering, land and water resources option. She grew up on a small farm in southeast Iowa and enjoys spending time fishing and kayaking. In the past, Sophie has served as the Women in ASABE (WASABE) events coordinator on the social committee. Outside of ASABE, Sophie works in the NREM department as a research technician studying yellow perch populations. After graduating in May of 2020, Sophie hopes to begin her career working as an environmental engineer.
---
Treasurer
Responsibilities: The Treasurer will collect and receive all dues, fees, and other money due to the Branch. He/She will properly care for such monies and upon proper authorization pay them out to meet the obligations of the Branch. He/She will keep suitable financial records and accounts of all such money. The record will be subject to the rules of Iowa State University, which govern student organizations, and will be kept open for inspection by any member or college authority.
Meet your Treasurer: James Griswold
James is a junior in Agricultural Engineering, Animal Production Systems option. James grew up on a small hobby farm in Black Earth, WI. James has served as the as the Club historian as well as the Engineering Council Representative. James is a member of Alpha Gamma Rho Fraternity at Iowa State and continues to work as an undergraduate research assistant for the ABE department. Post graduation James hopes to work for animal production company designing and managing new building projects.
---
Sergeant at Arms
Responsibilities: The Sergeant-at-Arms will maintain order at Branch meetings and see that rules of parliamentary procedure are followed. He/She will, to the best of his/her ability, see that business meetings progress in a proper and efficient manner. He/She will be in charge of making arrangements for refreshments served at the regular meetings.
Meet your Sergeant at Arms: Cole Degen
AEM Historian
Responsibilities: The Historian will collect, and hold in good faith, member resumes to compile a resume book of Branch members in good standing. He/She will also be responsible for writing the Branch AEM Report each year.
Meet your AEM Historian: Elizabeth Schaefer
Elizabeth Schaefer is a junior in mechanical engineering. She grew up on a small black angus cattle farm outside of Waterloo, Iowa. Outside of ASABE she is a member of Sigma Kappa sorority. During the summer she has interned at John Deere Tractor Cab in Waterloo and Seeding Group in Moline, Illinois. She hopes to continue her career at Deere after graduation in May 2021 to follow in the footsteps of her dad, grandpa, and great-grandpa.
---
Webmaster
Responsibilities: The Webmaster will maintain and update the website for the Branch and also posts on the ASABE @ ISU social media.
Meet your Webmaster: Jonathon Edwards
Jonathon is a Senior in Agricultural Engineering, Land and Water resources option. He is originally from San Diego, California where he grew up with his older brother and sister. Jonathon grew an interest in Agriculture by studying the growing water problem in California and how it could affect the agricultural production of the state. Jonathon's hobbies include watching/playing sports, exploring places he's never been to before, and singing which he participated in his high school choir for 3 years. Jonathon was also the Treasurer of his high school and is currently the Webmaster for ASABE. His favorite part about ASABE is meeting new people that have similar interests and learning about many different companies in Agriculture and Biosystems Engineering. Outside of ASABE, he serves as a peer mentor for Freshman ABE students and is also working for Dr. Helmers on multiple different projects.
---
Public Relations
Responsibilities: The Public Relations is responsible for the design and distribution of all ABABE @ ISU apparel and keeping the posters in the Sukup Atrium up to date.
Meet your Public Relations: Megan Lukas
Megan is a senior in the environmental option of biological systems engineering. She grew up in eastern Iowa in the historic Amana Colonies where she was active in the local 4-H club. Previously in ASABE she served on the Social Committee and was a member of the Fountain Wars Competition Team. Outside of ASABE she is involved in peer mentoring, collegiate 4-H and many intramural events. In her free time she enjoys hiking, kayaking, treasure hunting at thrift stores and playing with dogs. During her time at Iowa State she has worked in research and implementation of soil and water conservation technologies, primarily focusing on denitrifying woodchip bioreactors. Following graduation she hopes to start a career promoting sustainable agriculture as an engineer in the biotechnology industry.
Grillmaster
Responsibilities: The Grillmaster will organize all food not assigned by a third party caterer or other Branch committee for all the Branch's activities. He/She will keep the grill in good working condition at all times to make it representative of a professional society.
Meet your Grillmaster: Austin Sanders
Austin is a sophomore in Agricultural Engineering, Power and Machinery Option. Austin grew up on a diversified crop farm and cow/calf operation near LaMotte, Iowa, where he likes to help out every chance he gets. In addition to helping on the farm, he also enjoys going to numerous antique threshing shows and auctions throughout the year. Having experience working with farm equipment from the past and present has given Austin a passion to see where the future of agricultural machinery will lead.
---
Engineering Council Representative
Responsibilities: The Representative to the Engineering Council will meet the qualifications required by these respective councils. The individual will report pertinent information from his/her respective council to Branch members at any regular or special Branch meeting.
Meet your E-Council Rep: Max Halstead
Max Halstead is a freshman in agriculture engineering, power and machinery option. Max grew up on a small hobby farm just outside of a small town called Roland. In high school, he showed swine through FFA for fun. Max's previous work experiences with agriculture has started a passion for a better agriculture. His career goal is to work with new agricultural technologies to help feed those in need.
---
Advisors: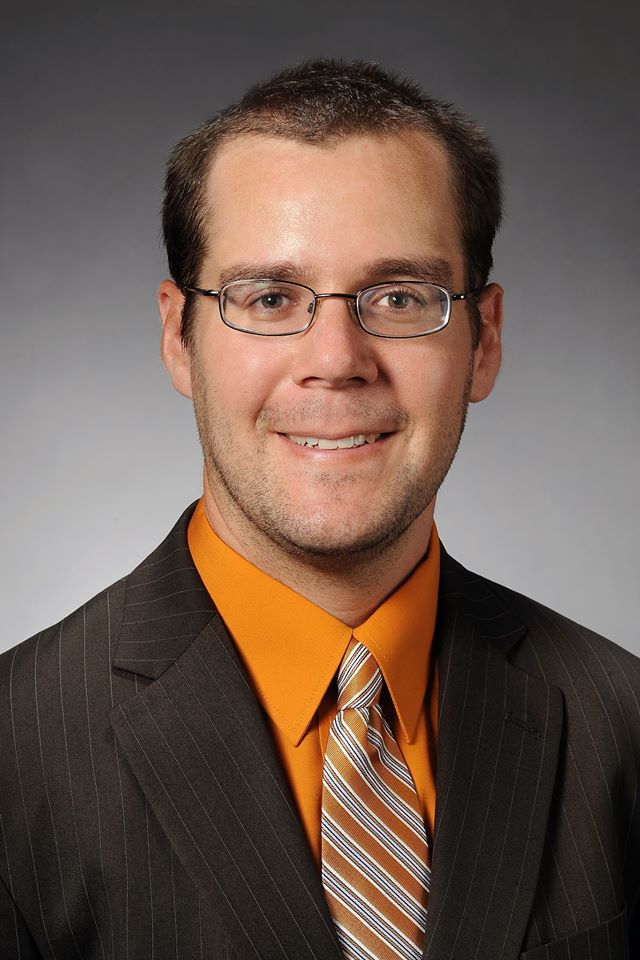 Dan Andersen grew up in Poy Sippiy, Wisconsin with his sister on a 110 acre, 30 cow dairy farm that also grew corn, soybean and alfalfa. When he was younger he showed cattle at the county fair. His hobbies include watching football (especially the Green Bay Packers) and home renovating. His favorite parts about ASABE are meeting the students and hearing about their goals, and interfacing with other colleges at the international meeting.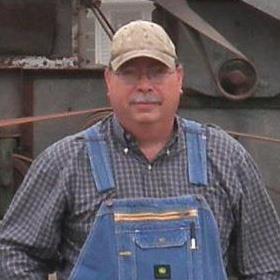 Norman Muzzy grew up on a 400 acre crop farm in Minnesota with his three siblings. He currently owns a 400 acre wheat, barley, oat and cattle farm in Cedar Falls, Iowa. His wife also graduated from ISU and together they have two sons. As a kid, he remembers many days spend raking hay and spreading manure with a WD Allis Chalmers. He enjoys running the combine during harvest time and some of his other hobbies include building things such as machines, robots, and fireworks. Being a member of ASABE is how he heard of the job opening that he currently holds at ISU.