Upcoming Events:
---
Campus Service Day is an opportunity coordinated by Campus Service Council to get involved in a variety of volunteer projects both on campus at the Memorial Union and off-campus throughout the community of Ames. The event will take place on Saturday, April 23 from 10am-4pm. We are planning on having multiple stations of service available for students to sign up to attend. The event is flexible so you can sign up for the events and times you are available and come and go as you please.
All students, faculty, and staff can participate by registering for various projects HERE.
Can't make it to the Campus Service Day event, but still want to give back? No problem! Campus Service Council is currently accepting donations for a canned food and a hygiene supply drive. All donations will be given to YSS and Access. Donation boxes for canned food items and hygiene supplies will be available in the following locations until Friday, April 22:
Carver Hall Lobby

Kildee Hall Lobby

Curtiss Hall Lobby

MacKay Hall Lobby

Memorial Union Main Lounge
A list of suggested items for each drive is listed below...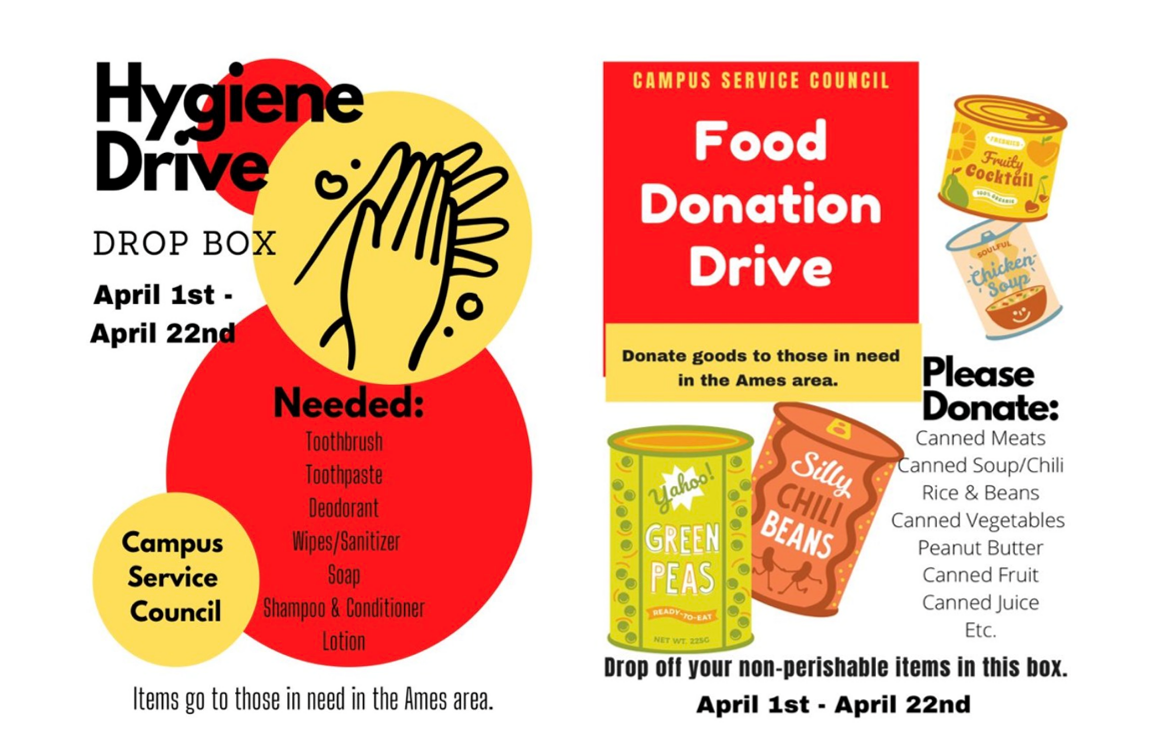 ---
Upcoming Fundraisers:
Tropical Smoothie Fundraiser

---
Freddy's Fundraiser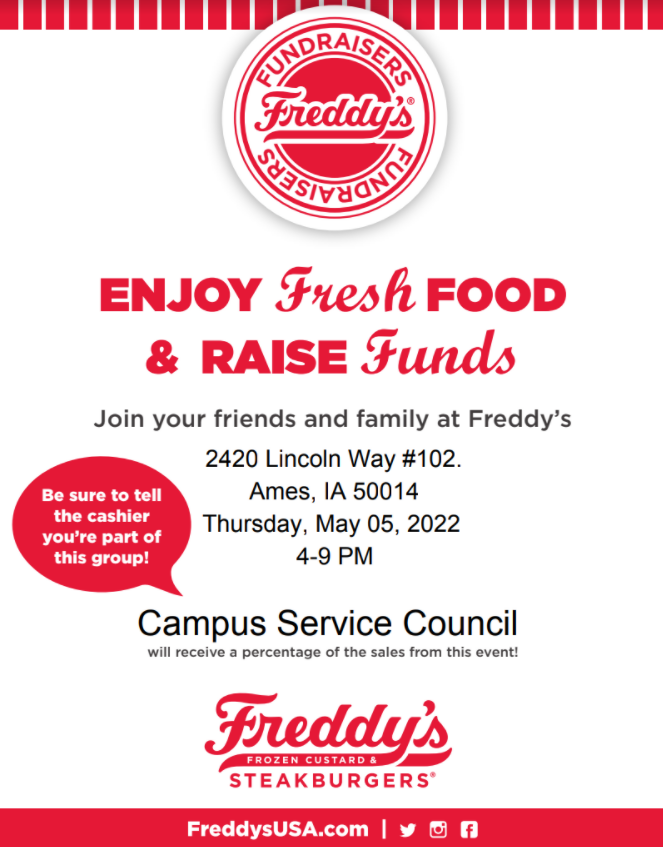 ---
Community Events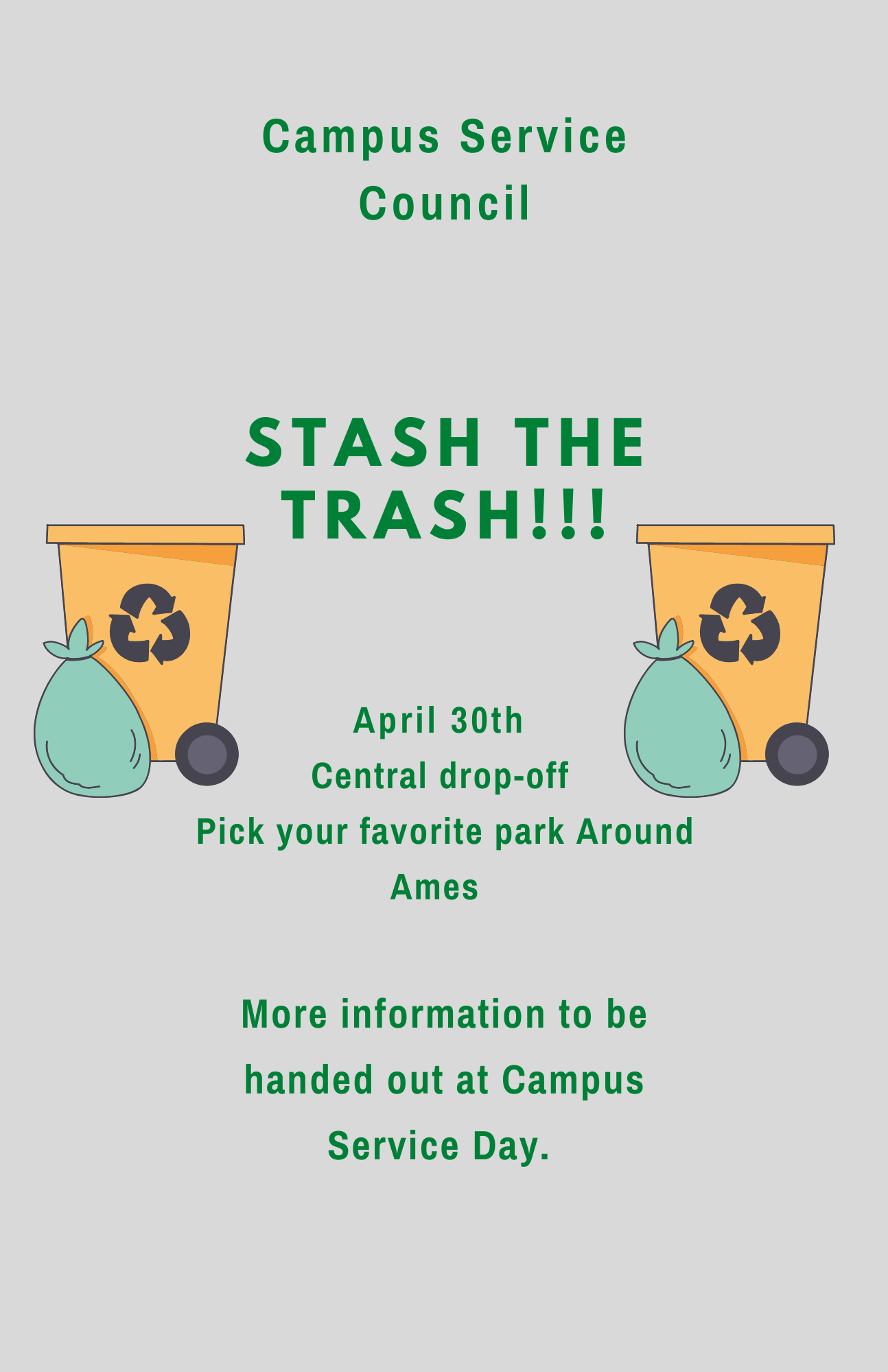 ---