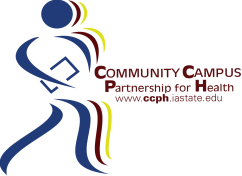 The ISU Community Campus Partnership for Health (CCPH) is an outreach and service hub that works in partnership with the ISU Translational Research Network (U-TuRN) to promote community engagement.
As the name suggests, the goal of the CCPH group is to build and support mutually beneficial campus / community partnerships that focus on health. The ISU CCPH group follows guidelines and principles from the national CCPH movement (https://www.ccphealth.org/). Service learning is the key programming strategy in the ISU CCPH since it provides mutual benefits to both students and community partners.
Students benefit from the opportunities to apply their knowledge and skill in real world applications and to gain professional experience.
Community partners, in turn, benefit from the expertise and passion of students working through their organizations.
Learn more about CCPH by visiting the website here!
---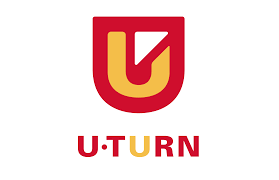 The ISU 'Community Engagement Collective' (CEC) is a campus collaboration committed to building and promoting mutually-beneficial partnerships with community organizations and agencies. The shared commitment by members of the ISU community reflects both the strong interest (and the clear need) for an infrastructure to facilitate and support community engagement efforts at ISU.
The community engagement group within the ISU Translational Research Network (U-TuRN) has been facilitating the connections, but the CEC is a distributed (and open) network of campus leaders committed to fostering and supporting community engagement efforts at ISU. The CEC brings together an array of groups and leaders with diverse interests and experience related to community engagement. Monthly 'Engaged Scholar' sessions provide opportunities for sharing and connecting on issues related to community engagement.
Find out more about U-TuRN and the Community Engagement Collective here!