GradSWE: Kickoff Spring 2021 !!!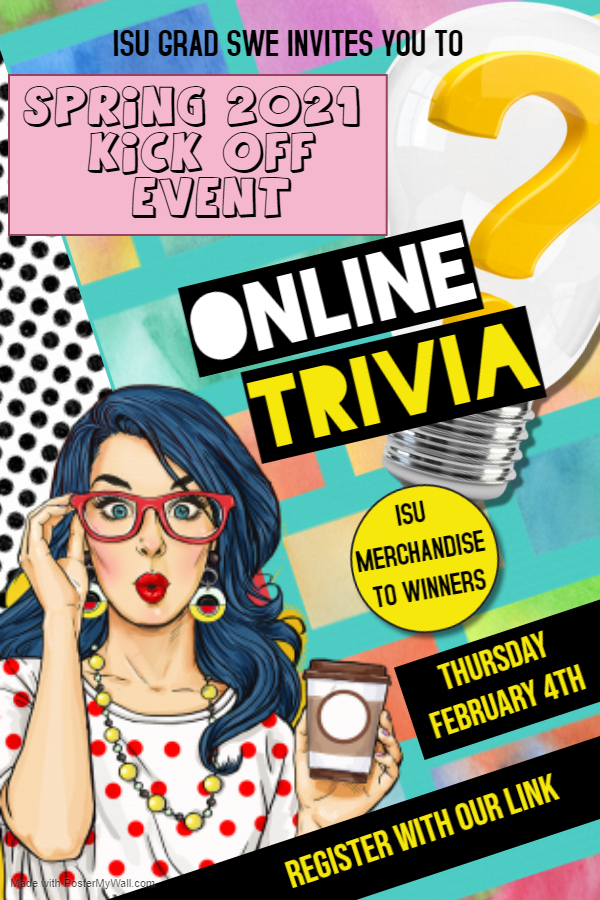 Hello Everyone!

We hope you had a good time during your winter break and that your semester is off to a good start!
We want to invite you to our Spring 2021 Semester Kick-off online trivia event coming up this Thursday, February 4th,2021. Join us for a fun-filled casual interaction session with our members and win some ISU merchandise.
Please RSVP for the event, and invite any graduate students you know who might be interested.
We also have few officer positions to be filled. Please fill the form and consider nominating yourself or your friends for a position at GradSWE.

What: Spring 2021 GradSWE Kickoff
Where: Webex Link
Meeting number (access code): 120 535 8518
Meeting password: GradSWE2021

When: February 4th, 5.00PM to 6.00 PM

Hope to see you there!
News & Announcements
This organization has no announcements to display