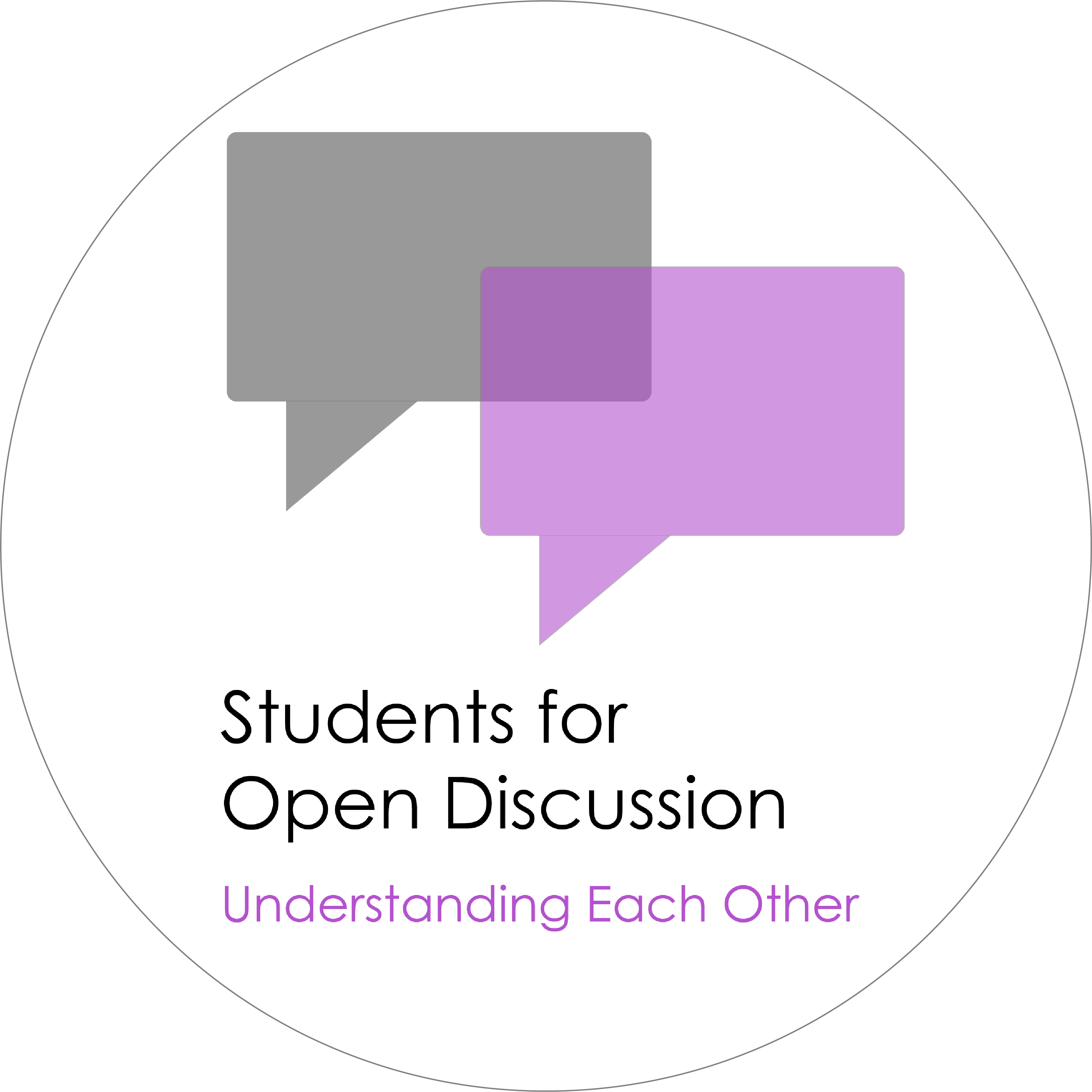 The purpose of this organization is to facilitate open discussion about complex worldly topics and encourage understanding between individuals with differing opinions. We want to create a positive environment where people can effectively communicate their views and listen to others. The goal here isn't to convince but to understand. With the polarization that's so prevalent in our country, and even the world, it's important that we can work to overcome our differences. We encourage students from all majors to join us and offer their views on a variety of topics such as abortion, global warming, and even artificial intelligence.
News & Announcements
This organization has no announcements to display
Hi & welcome to SOD! In Fall 2023, we will meet on Fridays from 5-6PM in Marston 2200.
Want to get involved?
Dialogue and Exchange
SOD is about communicating across divides. If you want to know more about what this means, listen to this Podcast titled "Dialogue and Exchange." Also, check our new podcast here:
https://anchor.fm/sod-cast!
Email List
Subscribe to our main email list (click the green subscribe button at the top right of this page) to get the latest event announcements and meeting preparation notes. Email jrnock@iastate.edu with any questions. You can also follow us on Twitter to keep the discussion going beyond the meetings.