Meet Your Officers
President
Responsibilities: The President will preside at all meetings when present; shall assume active leadership of the Branch and perform other customary duties of the office; and shall have the power to call special meetings. He/She will be a non-voting member of the Branch.
Meet your President: Quenton was brought up on a 240 acre farm with his seven siblings that raised 150 head of steers, corn, soybeans, and alfalfa. As a kid, he enjoyed playing kickball and playing with 1/64 scale farm toys. His hobbies include tailgating, driving around, and vegetable gardening. He has a dog named Zeke, but his favorite animal is a goat (https://www.youtube.com/watch?v=Tdz97isFkl4). His favorite part about ASABE is the fall fundraising leaf rake.
---
Vice-President
Responsibilities: The Vice President will preside in the absence of the President. His/Her major duty will be the preparation of programs for the Branch meetings. He/She will also be responsible for sending letters of invitation and appreciation to guest speakers.
Meet your Vice-President: Katlyn is currently a Senior at Iowa State University pursuing her MS/BS degree in Agricultural Engineering with a minor in Animal Science. She grew up on her family's dairy farm in Monroe, WI where her love for the dairy industry stems. Katlyn wanted to be in a field where she would be able to directly impact the dairy industry in areas such as animal comfort. She was an undergraduate research assistant for Dr. Steven Hoff where her interest in graduate school began. Katlyn is now currently a graduate research assistant for Dr. Steven Hoff, and her research consists of developing a discretized thermal anemometer grid that will simultaneously monitor airspeed over the cross-section of a fan in livestock and poultry housing. She is also the ABE Department Coordinator and has been a teaching assistant as well as a peer mentor for several semesters in the ABE department and for WiSE (Women in Science and Engineering). Katlyn is also very involved in the Iowa State University ASABE Student Chapter where she is currently the Vice President and has served on the Engineering Curriculum Committee, Fundraising Committee, and Advisor Committee as well as has been the past Recycling and Publicity chair. She is also currently the Vice President of the Iowa State University Alpha Epsilon Honor Society. Katlyn will graduate this May with her BS and will continue with her MS in hopes of having that completed within the following year.
---
Secretary
Responsibilities: The Secretary will keep the attendance, minutes, and other official records of the Branch. He/She will handle correspondence between the Branch and the ASABE headquarters. He/She will be responsible for sending out the minutes from the prior meeting and the tentative agenda for the upcoming meeting before every regular meeting or special meeting.
Meet your Secretary: Sylvia
Treasurer
Responsibilities: The Treasurer will collect and receive all dues, fees, and other money due to the Branch. He/She will properly care for such monies and upon proper authorization pay them out to meet the obligations of the Branch. He/She will keep suitable financial records and accounts of all such money. The record will be subject to the rules of Iowa State University, which govern student organizations, and will be kept open for inspection by any member or college authority.
Meet your Treasurer: Lucas grew up in Fairmont, MN working on acre crop and swine farm. His hobbies include riding four wheeler, snowmobile, and boating. His favorite part of being in ASABE are attending the club trips, networking with companies, and getting to know other members of ASABE.
---
Sergeant at Arms
Responsibilities: The Sergeant-at-Arms will maintain order at Branch meetings and see that rules of parliamentary procedure are followed. He/She will, to the best of his/her ability, see that business meetings progress in a proper and efficient manner. He/She will be in charge of making arrangements for refreshments served at the regular meetings.
Meet your Sergeant at Arms: Dylan
---
AEM Historian
Responsibilities: The Historian will collect, and hold in good faith, member resumes to compile a resume book of Branch members in good standing. He/She will also be responsible for writing the Branch AEM Report each year.
Meet your AEM Historian: Elizabeth
---
Webmaster
Responsibilities: The Webmaster will maintain and update the website for the Branch.
Meet your Webmaster: James grew up in Bloomington, MN playing hockey and golf. He has a younger sister, and has had two labs named Buzz and Bean. He likes to spend as much time as possible at his family cabin in northern Wisconsin in the summertime, and likes to backpack through mountains with his Dad. His favorite part of ASABE is the cohesiveness of the group and he figures if he's going to struggle through an engineering curriculum, why not do it with friends?
---
Grillmaster
Responsibilities: The Grillmaster will organize all food not assigned by a third party caterer or other Branch committee for all the Branch's activities. He/She will keep the grill in good working condition at all times to make it representative of a professional society.
Meet your Grillmaster: Brendan
---
Ag Council Representative
Responsibilities: The Representative to the Agriculture Council will meet the qualifications required by these respective councils. The individual will report pertinent information from his/her respective council to Branch members at any regular or special Branch meeting.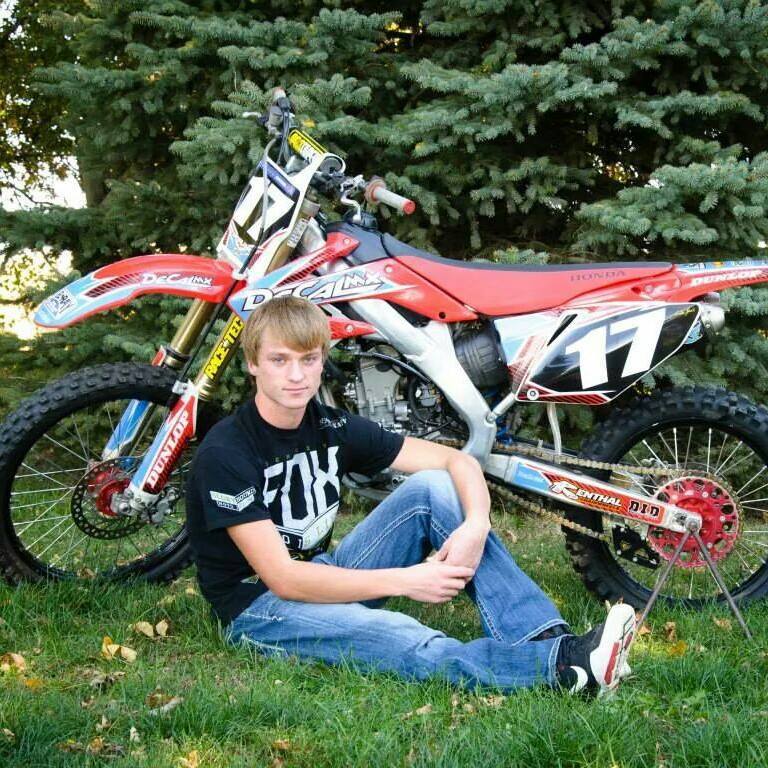 Meet your Ag-Council Rep: Jacob grew up on a 240 acre crop and livestock farm in Manning, Iowa with his two older siblings. When he was little, he enjoyed playing in the creek with his friends and shooting off fireworks. His favorite hobbies include racing dirtbikes and snowboarding. He has two pets back home, his dog named Duke, and his obese turkey, named Wallace. His favorite part about ASABE are the club trips and meeting others within his major.
---
Engineering Council Representative
Responsibilities: The Representative to the Engineering Council will meet the qualifications required by these respective councils. The individual will report pertinent information from his/her respective council to Branch members at any regular or special Branch meeting.
Meet your E-Council Rep: Colton grew up just west of Story City, Iowa on a farm along with his sister and Shetland sheepdog, Casey (named after CASE IH). The memory that springs to mind from his childhood is the unpleasant one of a plastic dinosaur that would come alive in the middle of the night with its eyes flashing red and terrorizing him as if it came straight out of the movie Jurassic Park. Today, some of his favorite hobbies include "playin' gangsta with his hood-rat friends" and hunting. ASABE has opened a door for him to expand his connections which have helped him in his schoolwork and career explorations.
---
Advisors: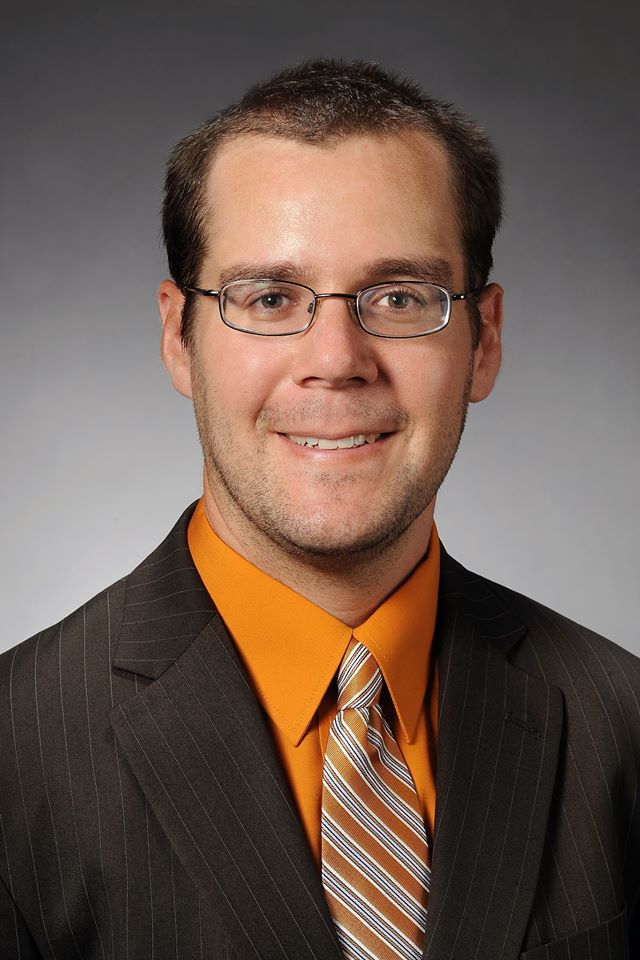 Dan Andersen grew up in Poy Sippiy, Wisconsin with his sister on a 110 acre, 30 cow dairy farm that also grew corn, soybean and alfalfa. When he was younger he showed cattle at the county fair. His hobbies include watching football (especially the Green Bay Packers) and home renovating. His favorite parts about ASABE are meeting the students and hearing about their goals, and interfacing with other colleges at the international meeting.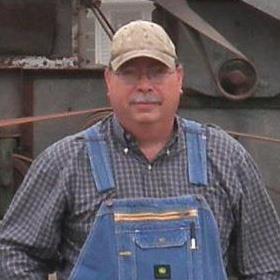 Norman Muzzy grew up on a 400 acre crop farm in Minnesota with his three siblings. He currently owns a 400 acre wheat, barley, oat and cattle farm in Cedar Falls, Iowa. His wife also graduated from ISU and together they have two sons. As a kid, he remembers many days spend raking hay and spreading manure with a WD Allis Chalmers. He enjoys running the combine during harvest time and some of his other hobbies include building things such as machines, robots, and fireworks. Being a member of ASABE is how he heard of the job opening that he currently holds at ISU.