The Pay It Forward Tour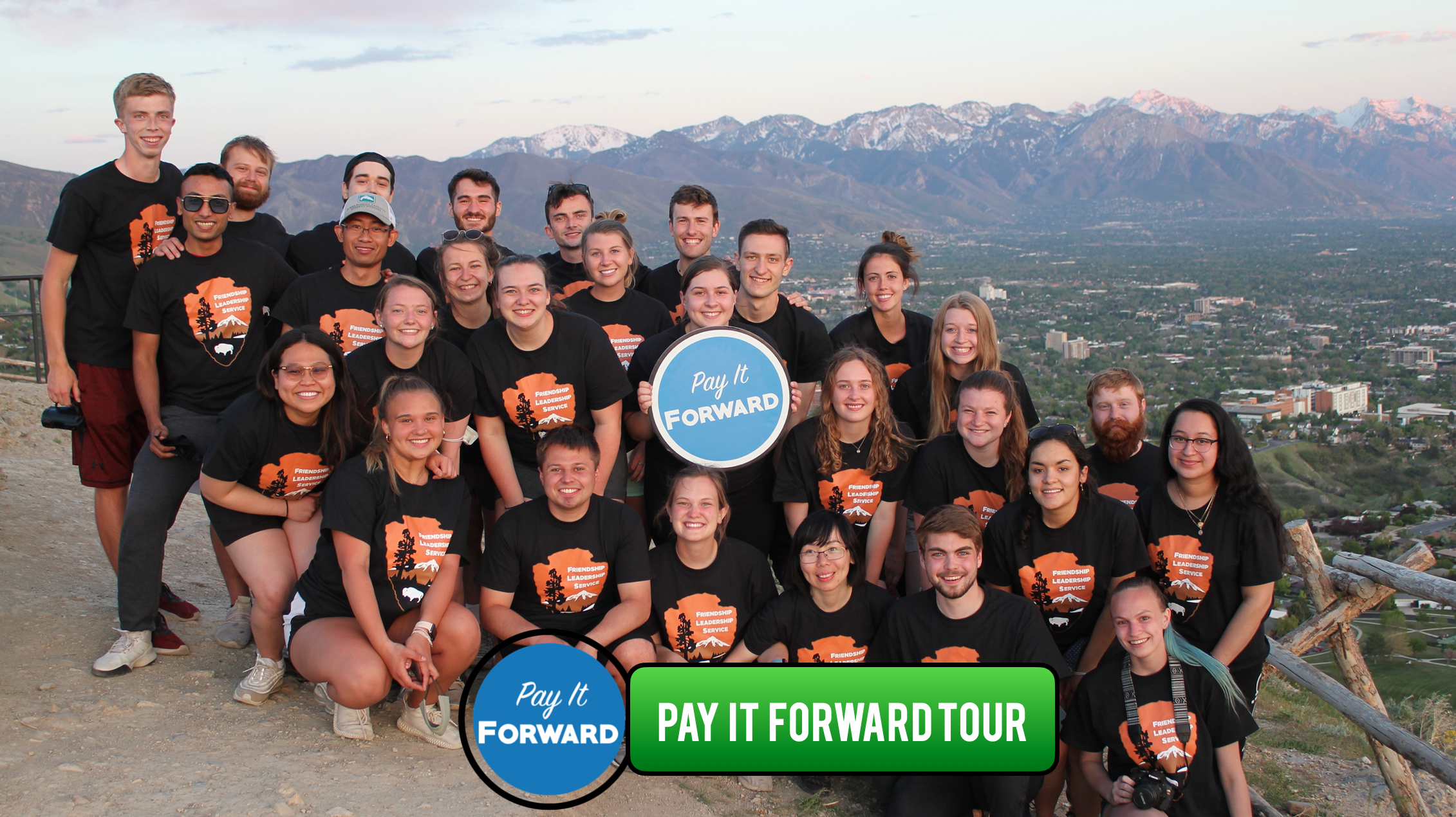 The Pay It Forward Tour is the ultimate experience for anyone looking to explore the United States, give back to others, and make new friends. This 9-day trip covers 7 cities and explores a different portion of the country each year. Nearly all costs are included in the trip price along with a trip t-shirt! Make memories with friends that will last a lifetime!

Thank you for another amazing Pay It Forward Tour! See you back for Spring Break 2022!
--------------------------------------------------------------------------------------------------------------------------------------------------------------------------
All The Details!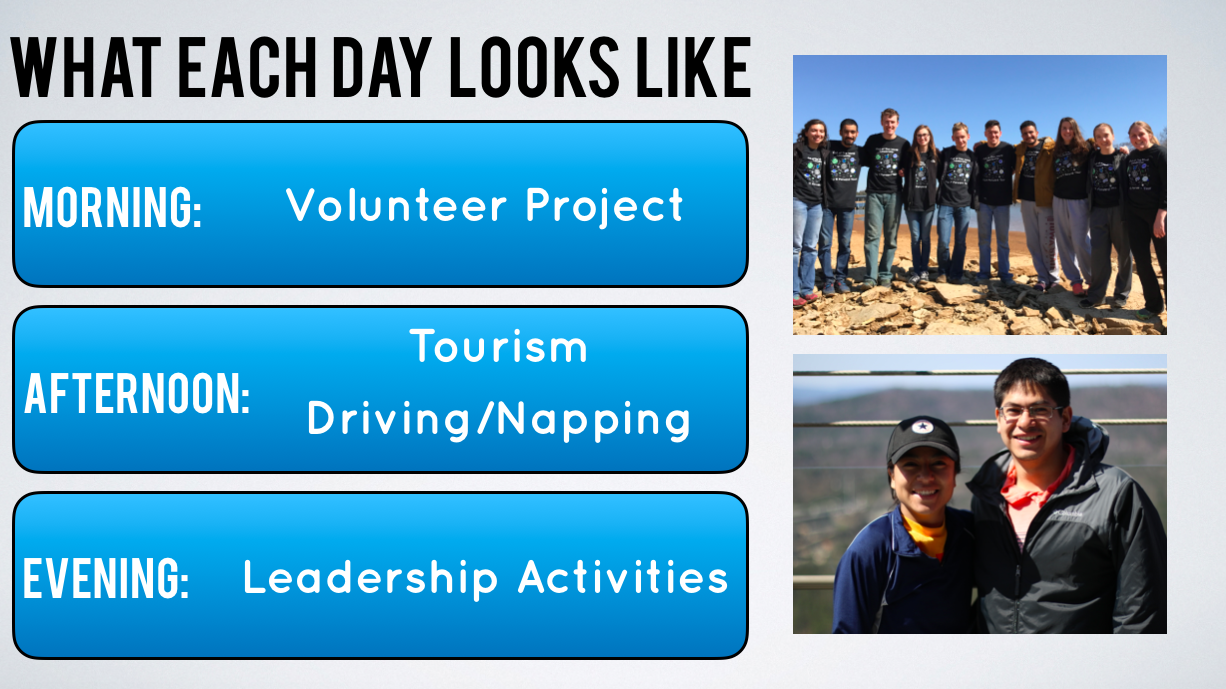 What do you do on this trip?:
We stop in a different city each day. We will typically conduct a service project during the morning, travel in the afternoon, play tourist in our new city once we arrive, and do leadership activities in the evening. Oh, and naps on the bus. Can't forget the naps!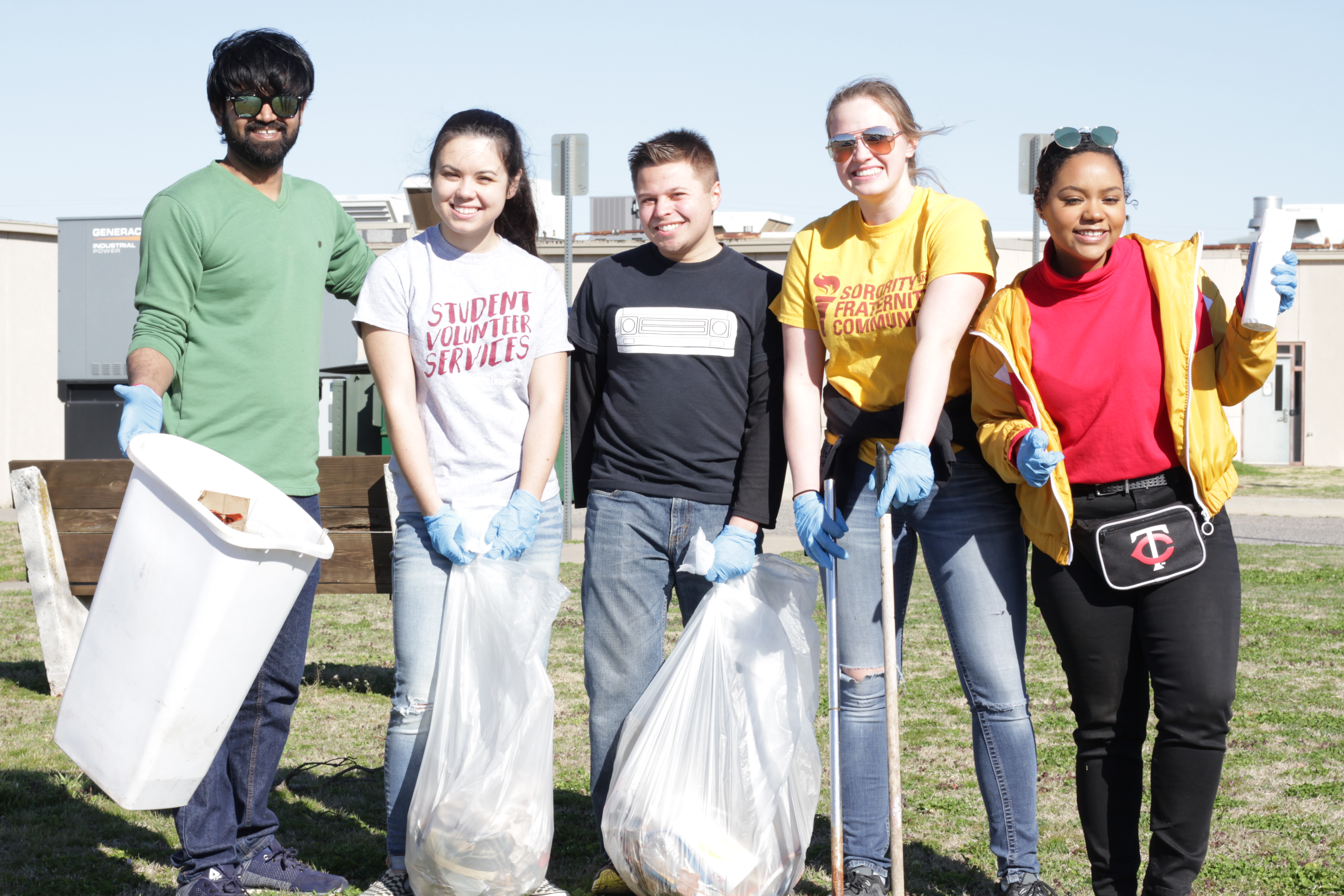 What types of service projects can I expect?
In the past we have:
•Helped a raptor center
•Assisted a Humane Society
•Worked with a special needs farm
•Created a community garden
•Worked with multiple food banks
•Cleaned out/organized churches
& many more!

O.K., This Looks Cool, But You're Just Saying It's Awesome Because You Want Me To Come​:
We do want you to come! Don't trust us that this is an AMAZING experience? Check out our trip recap video to hear directly from the participants of the 2019 Pay It Forward Tour!

Alright, you got me convinced. Where are you headed this summer?
We will be traveling west on this year's trip! Check out our route! Our "celebration city" this year is Salt Lake City, Utah. We will spend two days there and do more super fun activities!
DATES: May 7th-15th, 2021
Finish up finals and hop on the bus for a well-deserved vacation!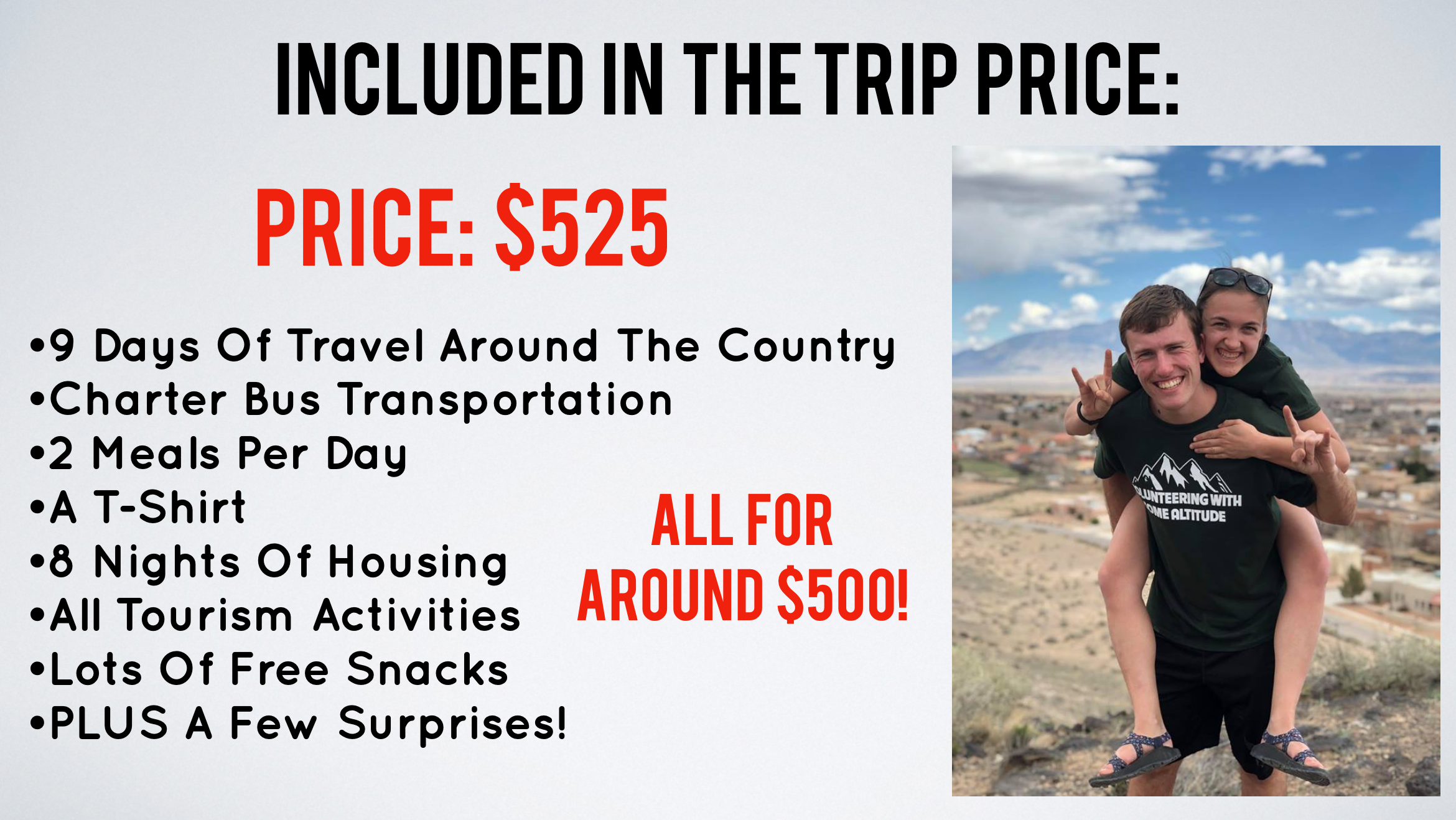 What does the trip cost?
When will my money be collected?
The price of the trip is $525 per person. Before you say that is a lot of money, check out everything you get! A nearly all-inclusive 9-day trip across the country for about $500. You can't beat that deal!
A $125 non-refundable deposit is due within 7 days of signing up. The remainder of the cost is due by May 4th.

How Do I Sign Up For The Trip?
We use a system called Eventbrite for our trip sales. You will not pay anything through Eventbrite. This simply reserves your spot on the bus! You will pay either by cash or check in April. This is the only way to make you have a seat!
Please make sure read all of the terms of agreement before signing up.
You MUST respond to the email we send to your Iowa State email address in order to confirm/finalize your registration.

How will you be keeping students safe from COVID-19?

It has been an extremely difficult year. We committed to bringing back the Pay It Forward Tour after the sudden cancelation in March 2020. Planning has been underway since September to ensure the safest possible scenario for our group.
We will be following all guidance from the CDC and Iowa State University. A few of the precautions are listed to the right. More information will be given to participants closer to the event.
This trip is also undergoing multiple rounds of approval from the university. Pay It Forward is committed to providing the safest experience possible with the reality that we can not completely diminish all risk.

The Sign Up Is Now Closed For 2021.

What If I Have Some Questions?
You can reach us anytime through our email or our social media channels! Feel free to stop by one of our in-person events or general meetings too!
2019 Pay It Forward Tour Pictures: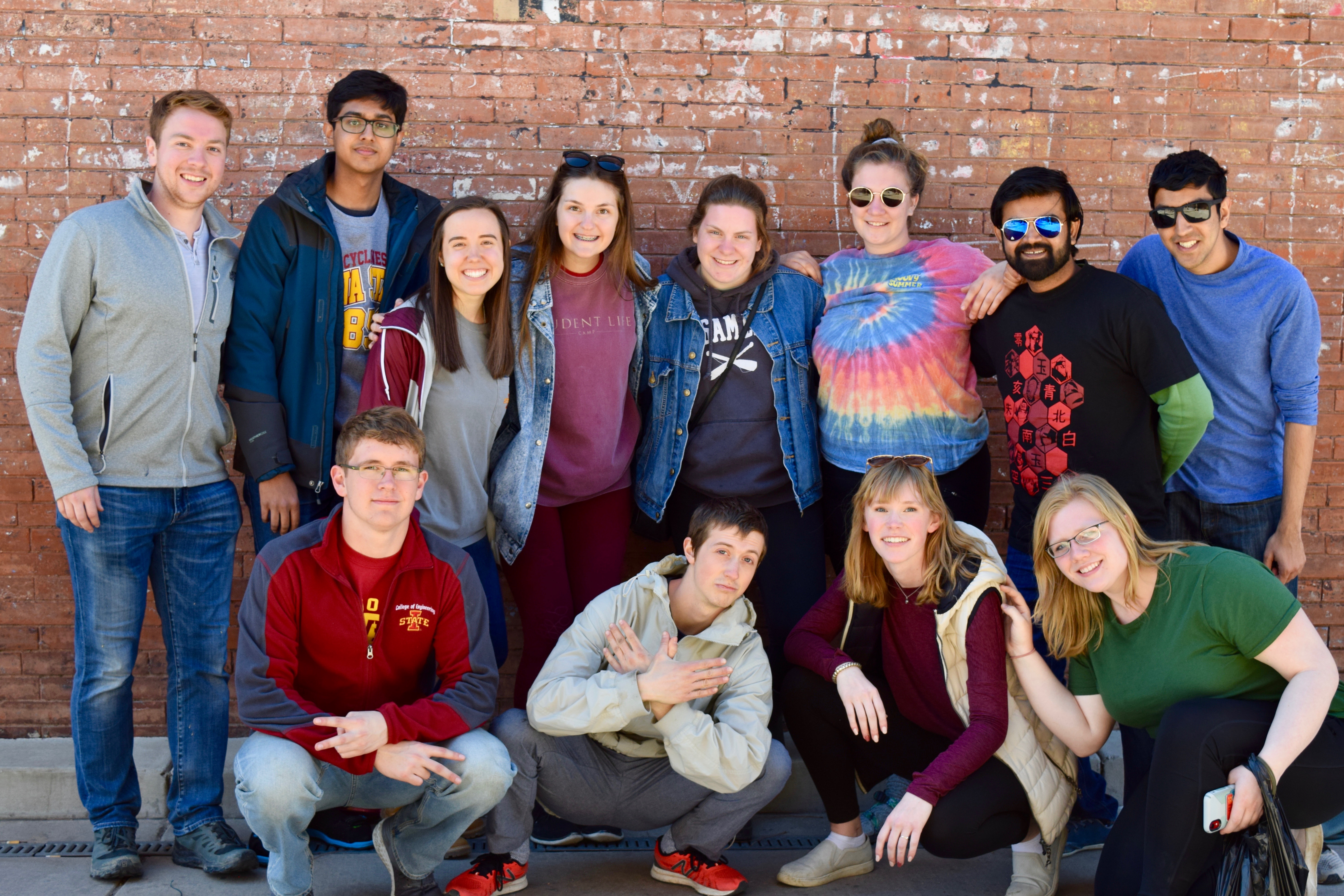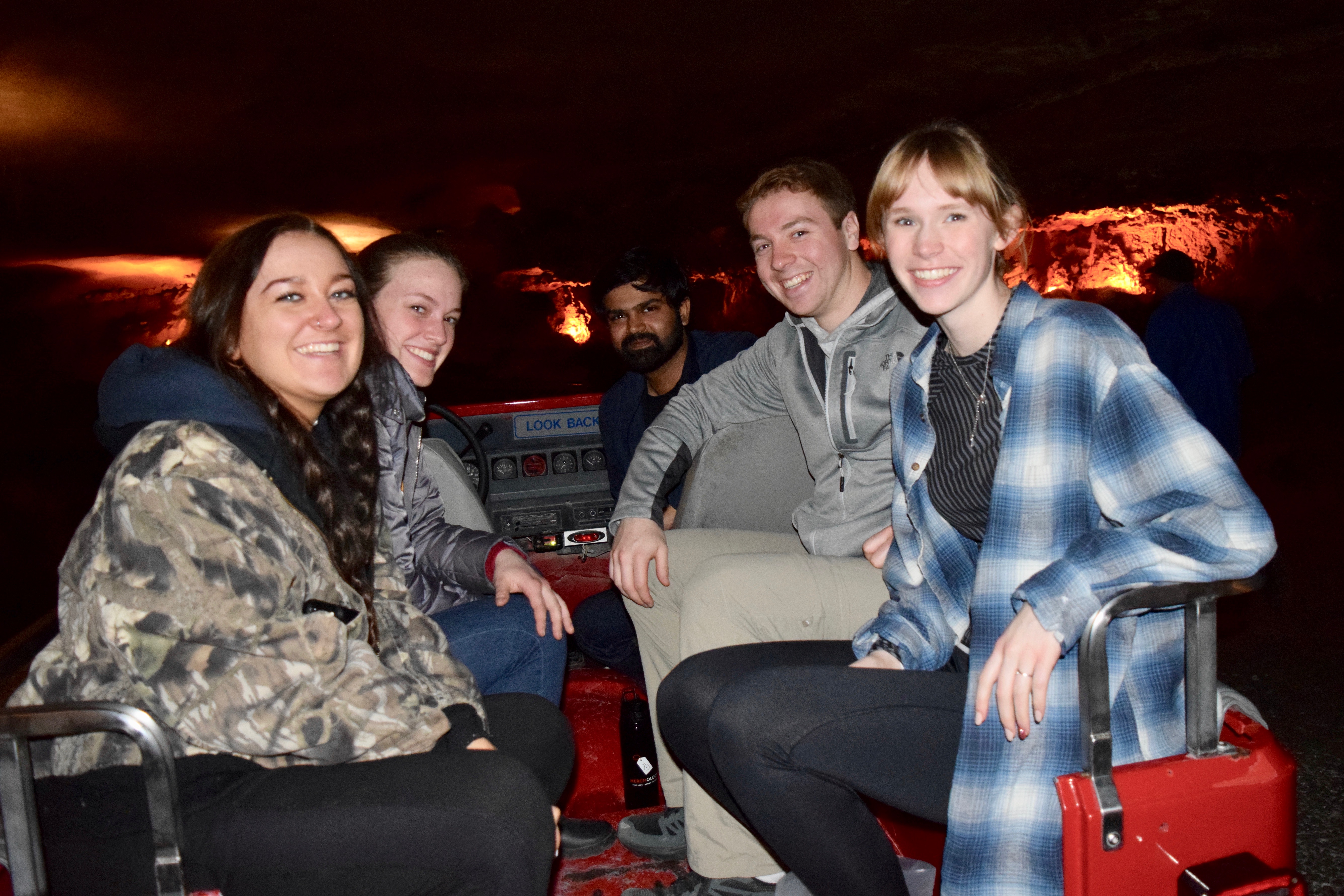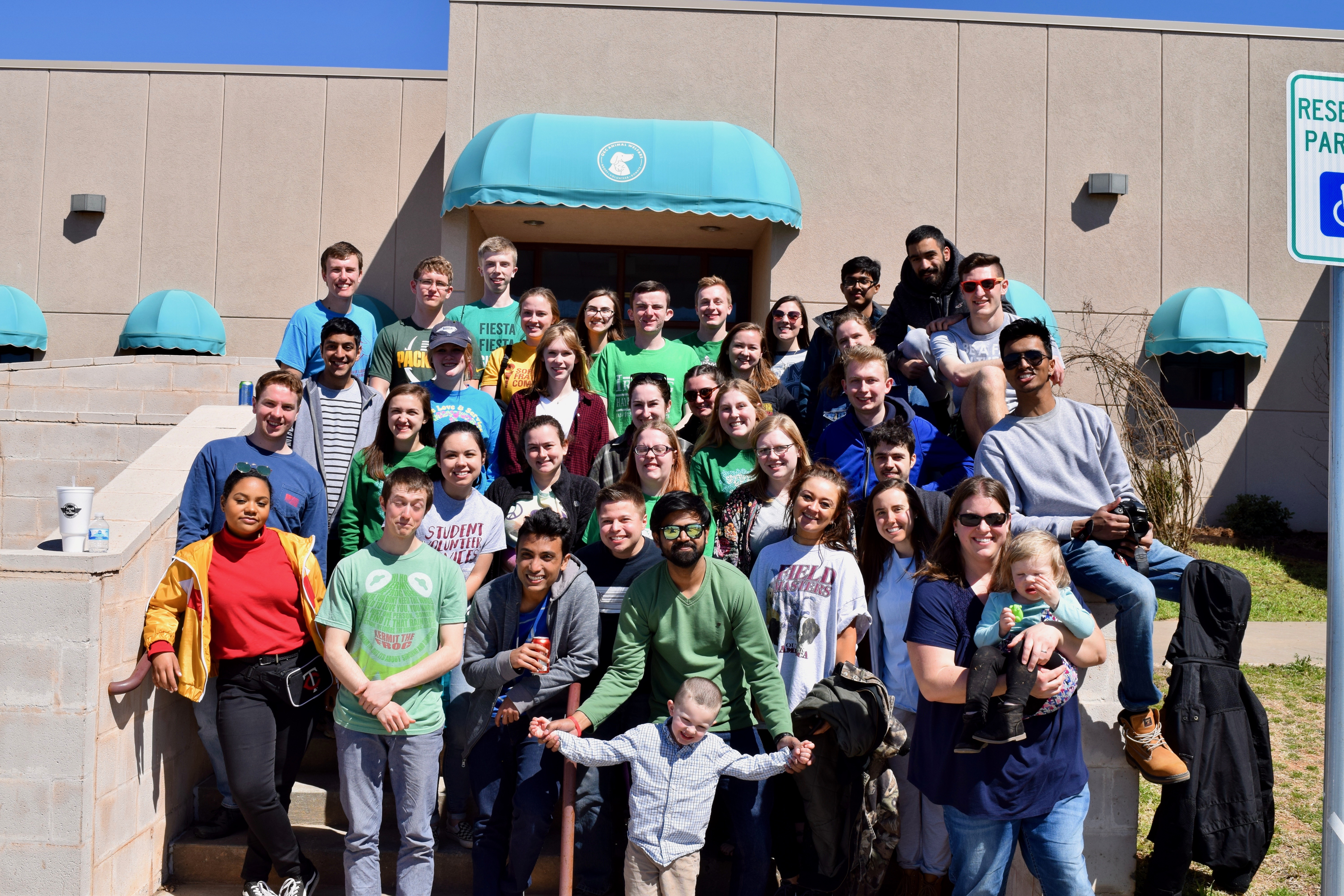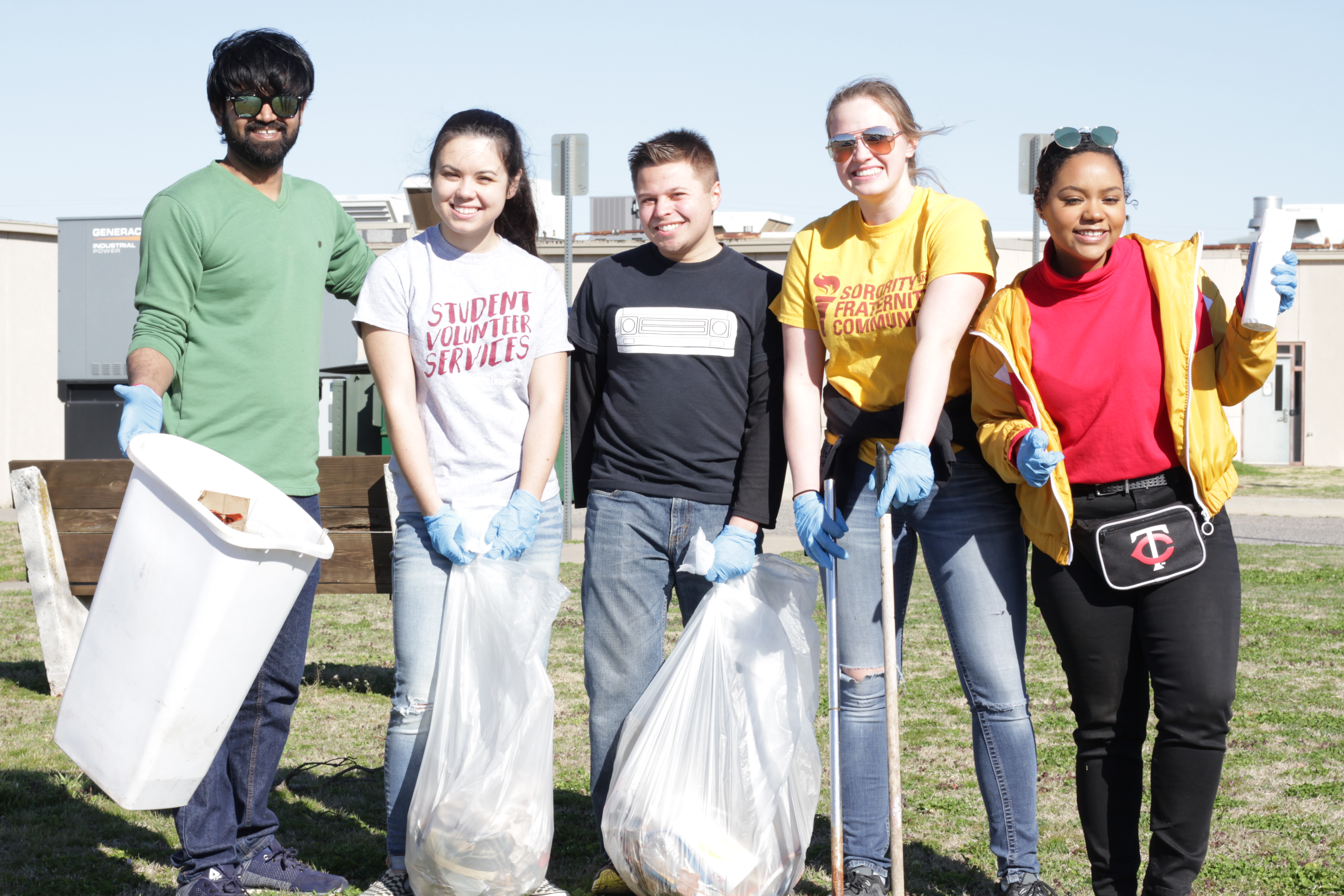 Where Have You Gone?
We have traveled all over the United States in the last five years! Check it out: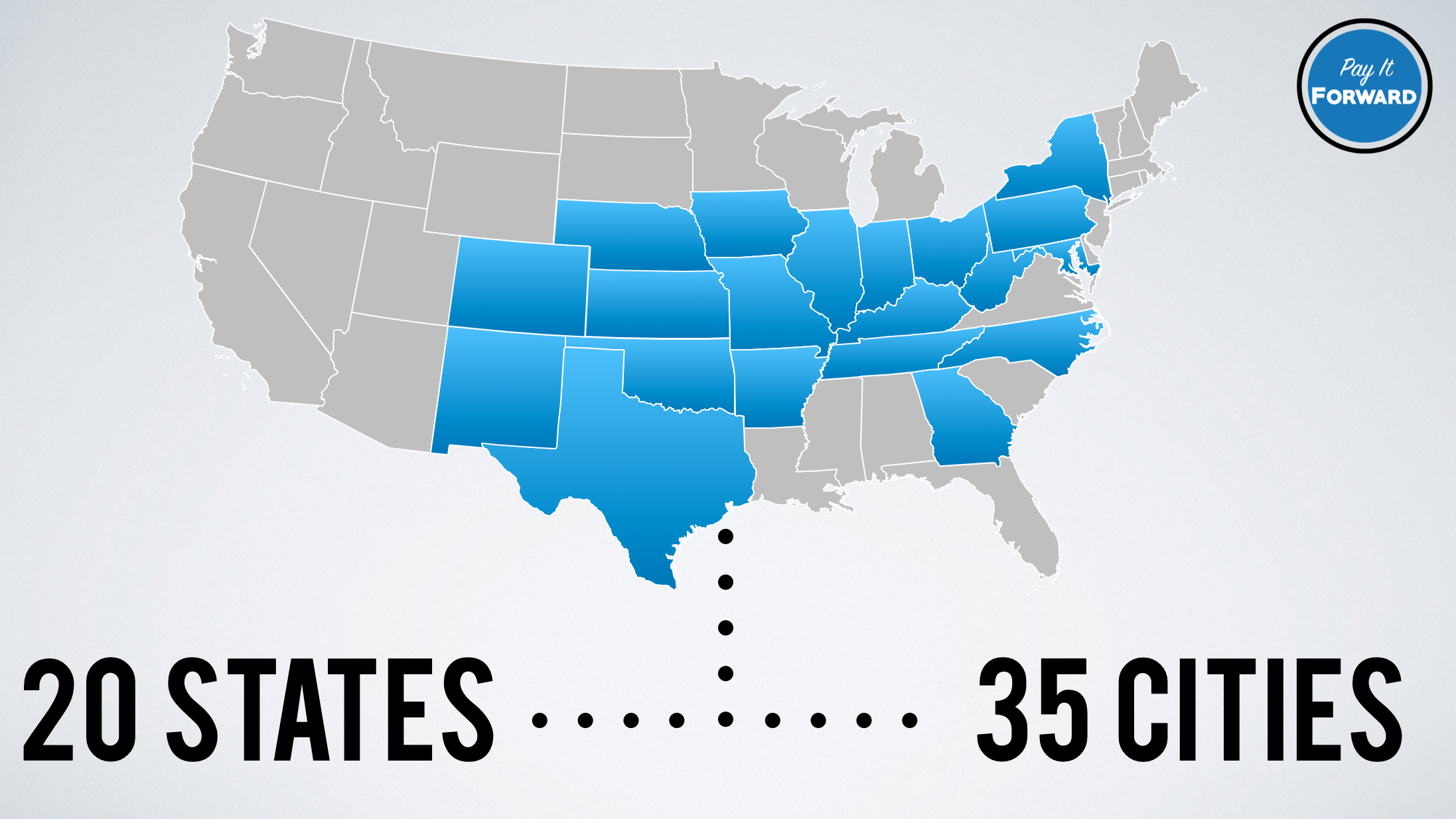 Participant Testimonials: