Alpha Delta Chapter Sinfonian of the Month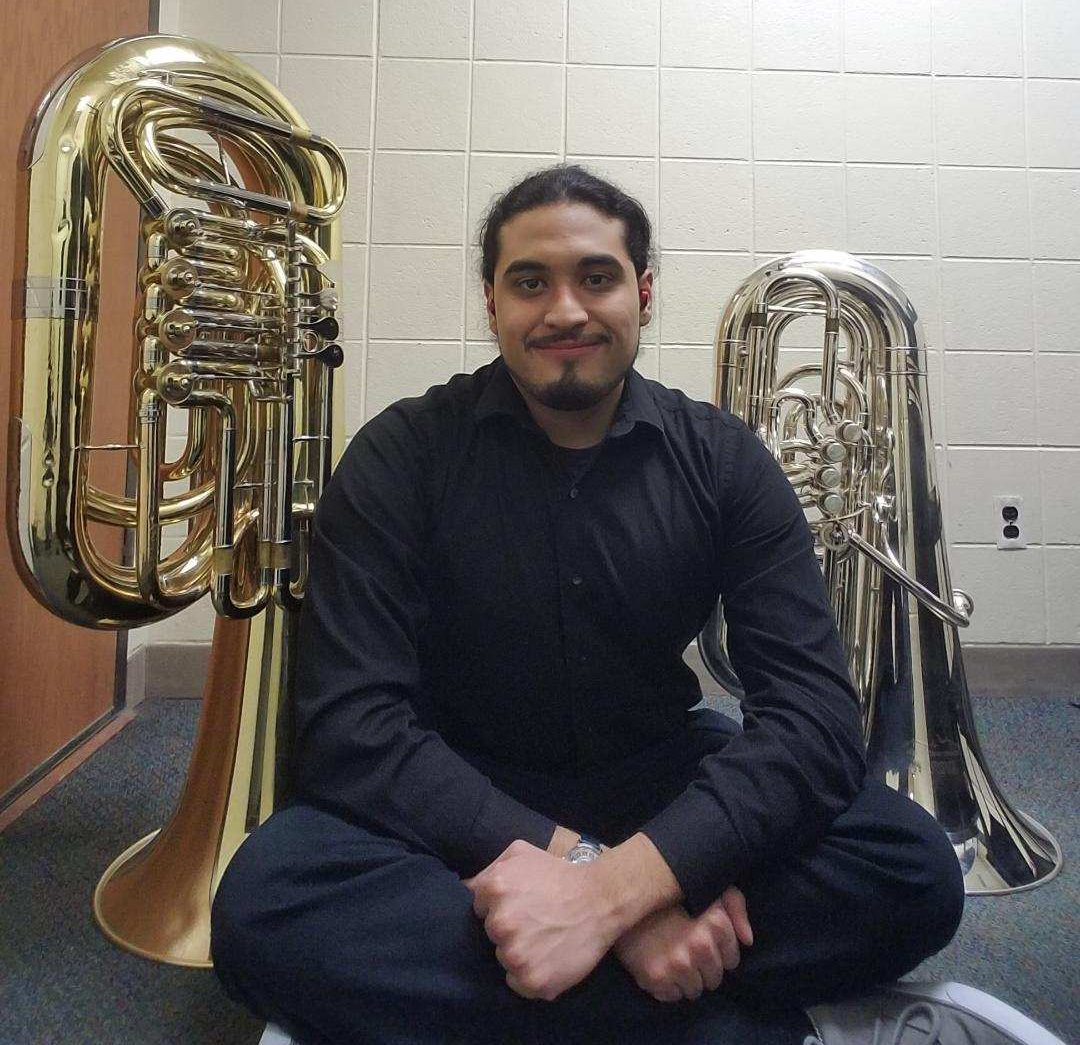 Marcus Castellano
Congratulations to Marcus Castellano for being named Alpha Delta Sinfonian of the Month for March 2023!
Brother Castellano was born and raised in Des Moines, Iowa, and is an alumnus of Dowling Catholic High School. He is studying Instrumental Music Education at Iowa State and plans to graduate next Spring. He plays Tuba and Sousaphone in several musical groups on campus, including Symphonic Band, the ISUCF'V'MB, and the Men's Basketball Pep Band.
Marcus was initiated into the Alpha Delta Chapter of Phi Mu Alpha in November 2019. He currently serves as Chapter Vice-President, and has previously served as Fraternity Education Officer and Warden. His favorite part about being a Sinfonian is the sense of brotherhood. He values being able to go through life together and creating a tight-knit family with his brothers.
Marcus enjoys spending time with his family and friends. Growing up with 4 siblings, it was always fun challenging his siblings to whatever nonsense they would be up to and they have helped him shape who he is now. He hopes to continue shaping others to be their best and to be able to overcome any obstacles one may come across.
After graduation, Marcus plans to become a band director and advance music in America by helping foster a love for music in today's youth.
The next time you see Marcus, be sure to congratulate him on the well-deserved title of Sinfonian of the Month!