Midwest Regional ADSA-SAD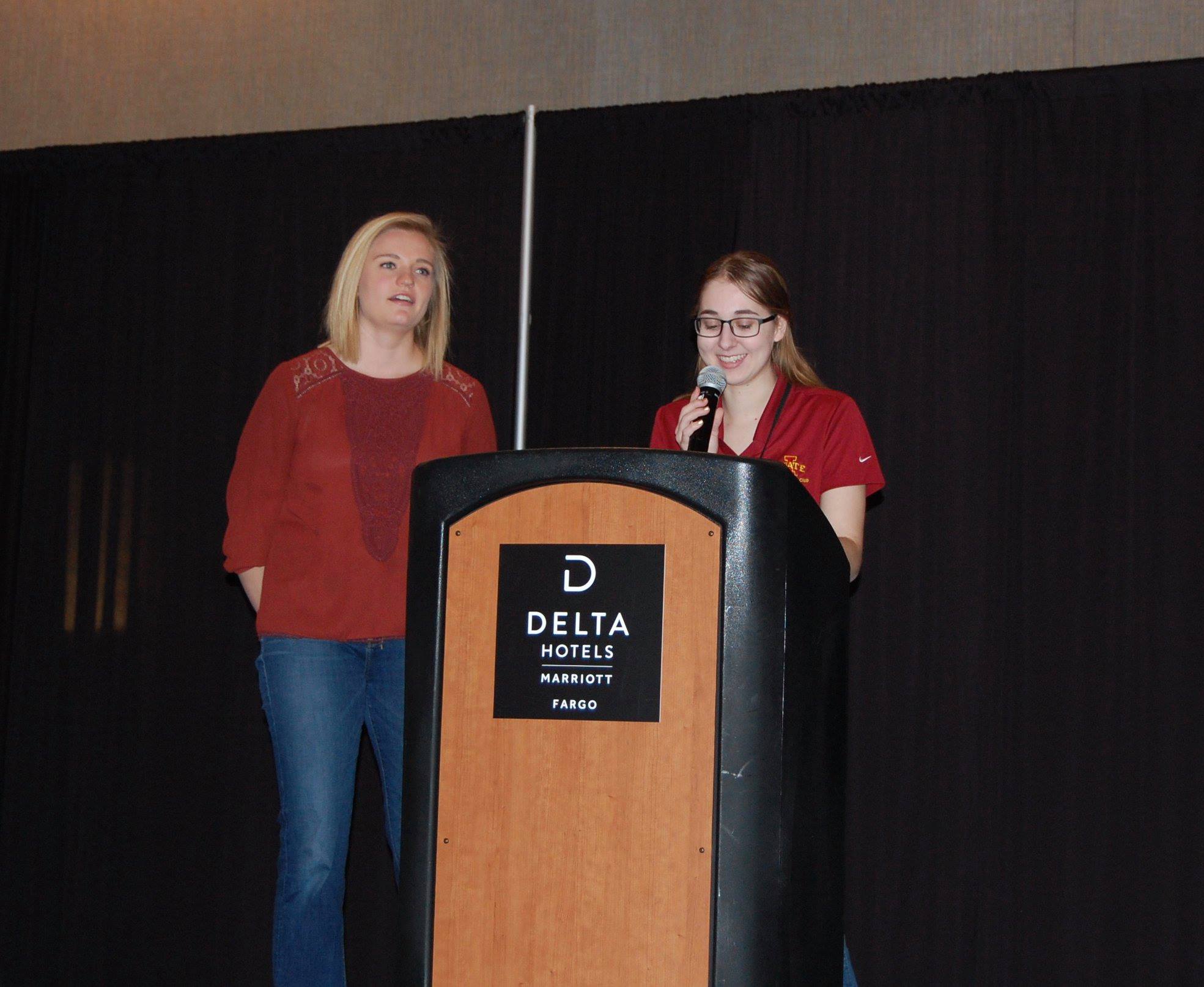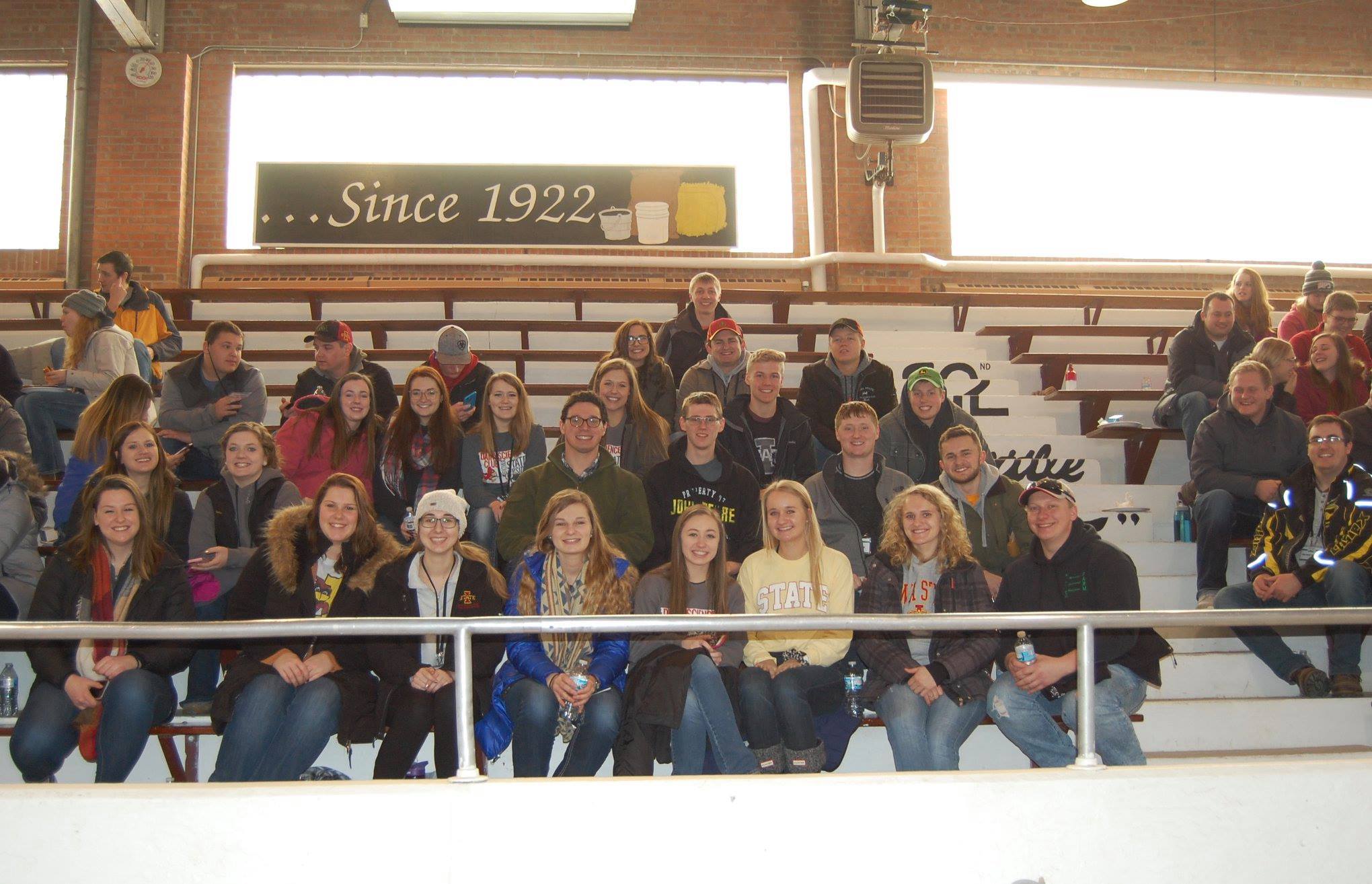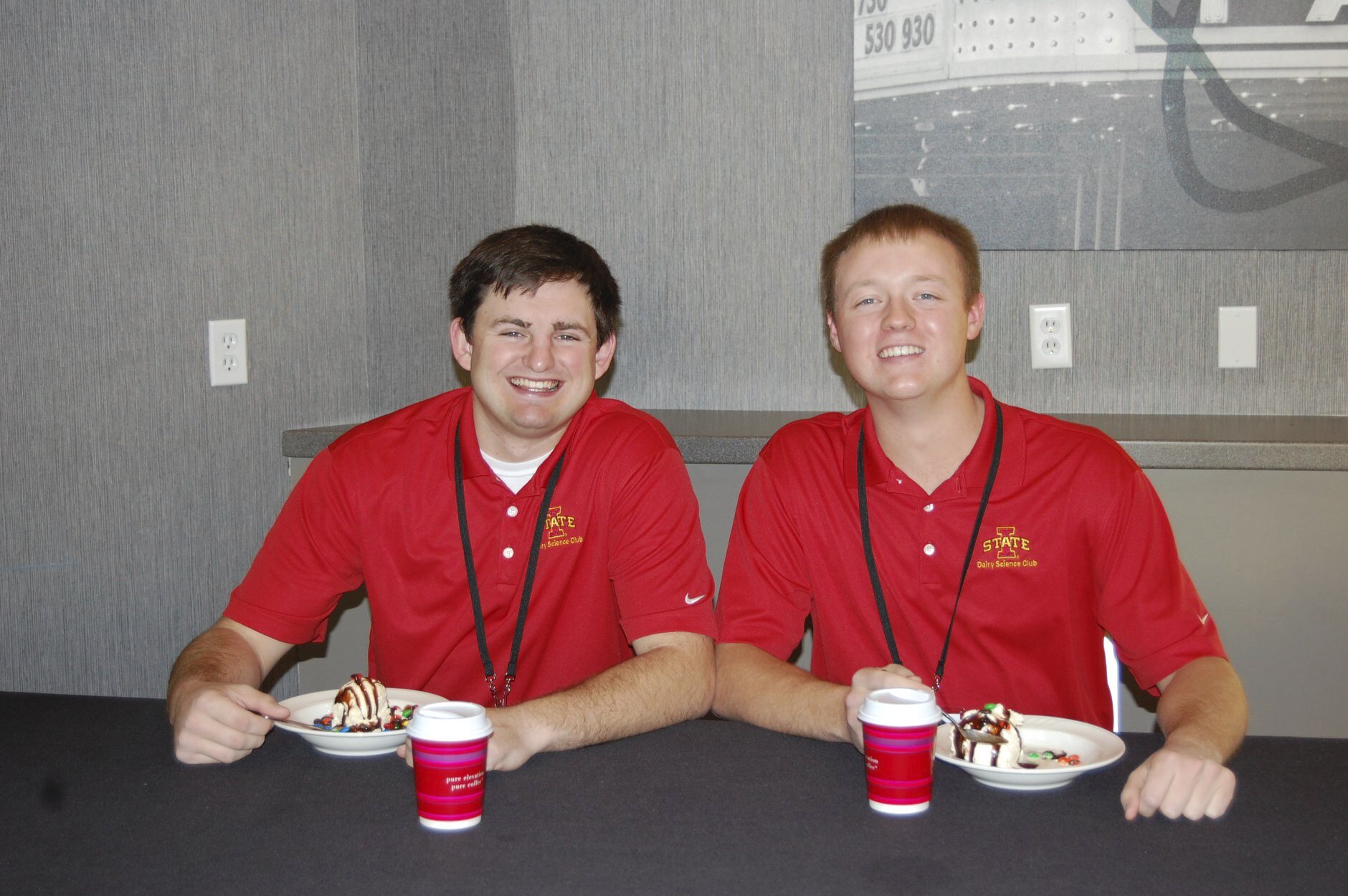 The American Dairy Science Association - Student Affiliate Division holds an annual regional event hosting dairy science clubs from universities across the Midwest. The conference provides students the opportunity to network with professionals, build knowledge of the dairy industry, and meet dairy enthusiasts from other universities. This year, club members have been busy planning and organizing, as our Dairy Science Club was selected to host the 2020 regional meeting. Around 400 students, faculty, and industry professionals will be flocking to Ames on Friday, January 24th for this three day event.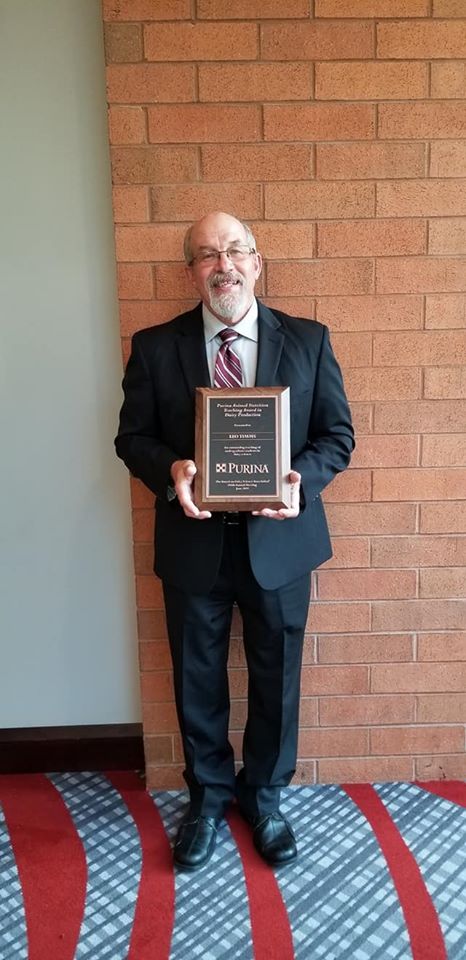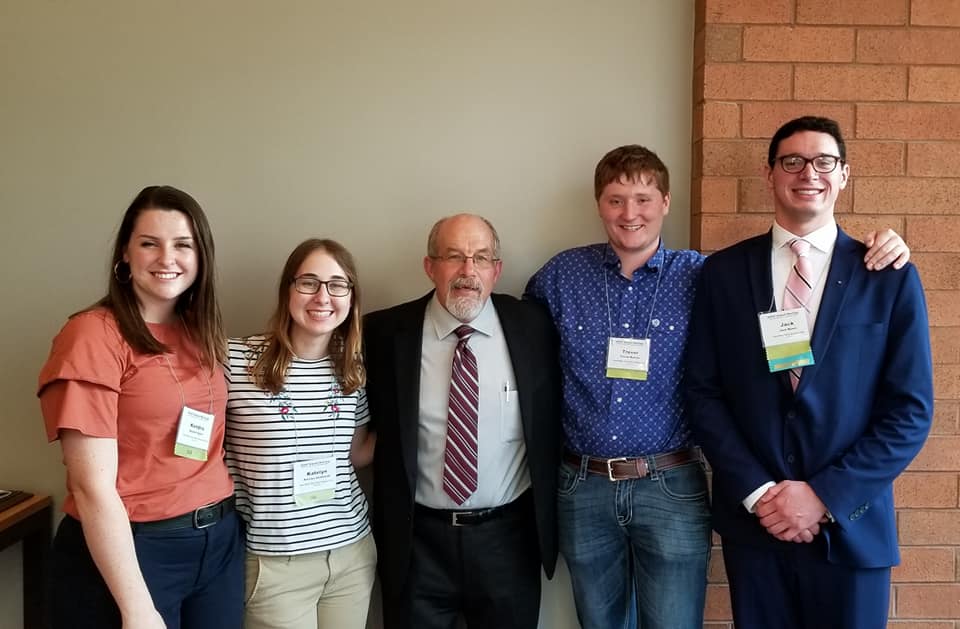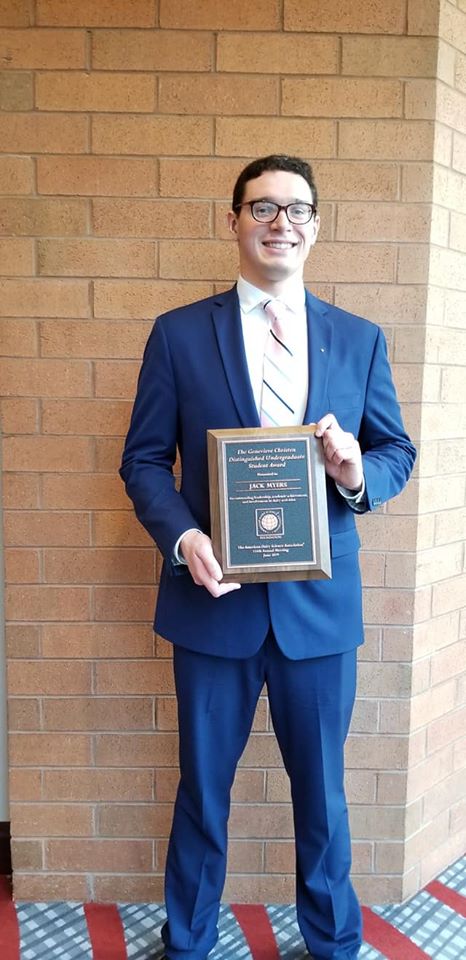 Club members also have the opportunity to attend the annual National ADSA-SAD event with dairy science clubs from universities across the nation. Last summer four members traveled to Cincinnati, Ohio to represent Iowa State's Dairy Club. Our club was represented well, as our very own Jack Meyers and Katelyn Goldsmith were elected as the National Student President and Second Vice President respectively. We look forward to attending the 2020 National Meeting in West Palm Beach, Florida.
Contact: Rosa Rarick (raricros@iastate.edu)
---
Banquet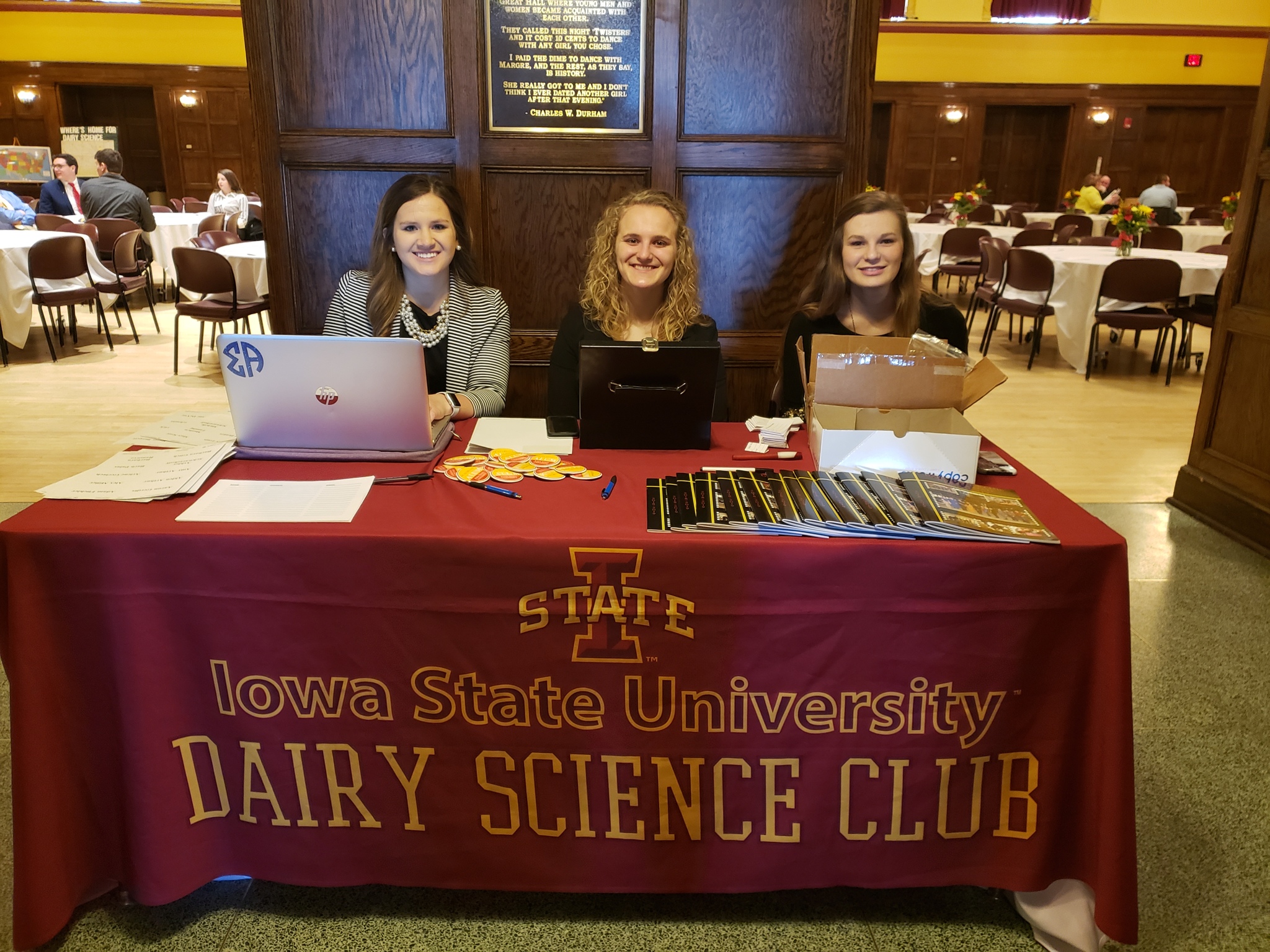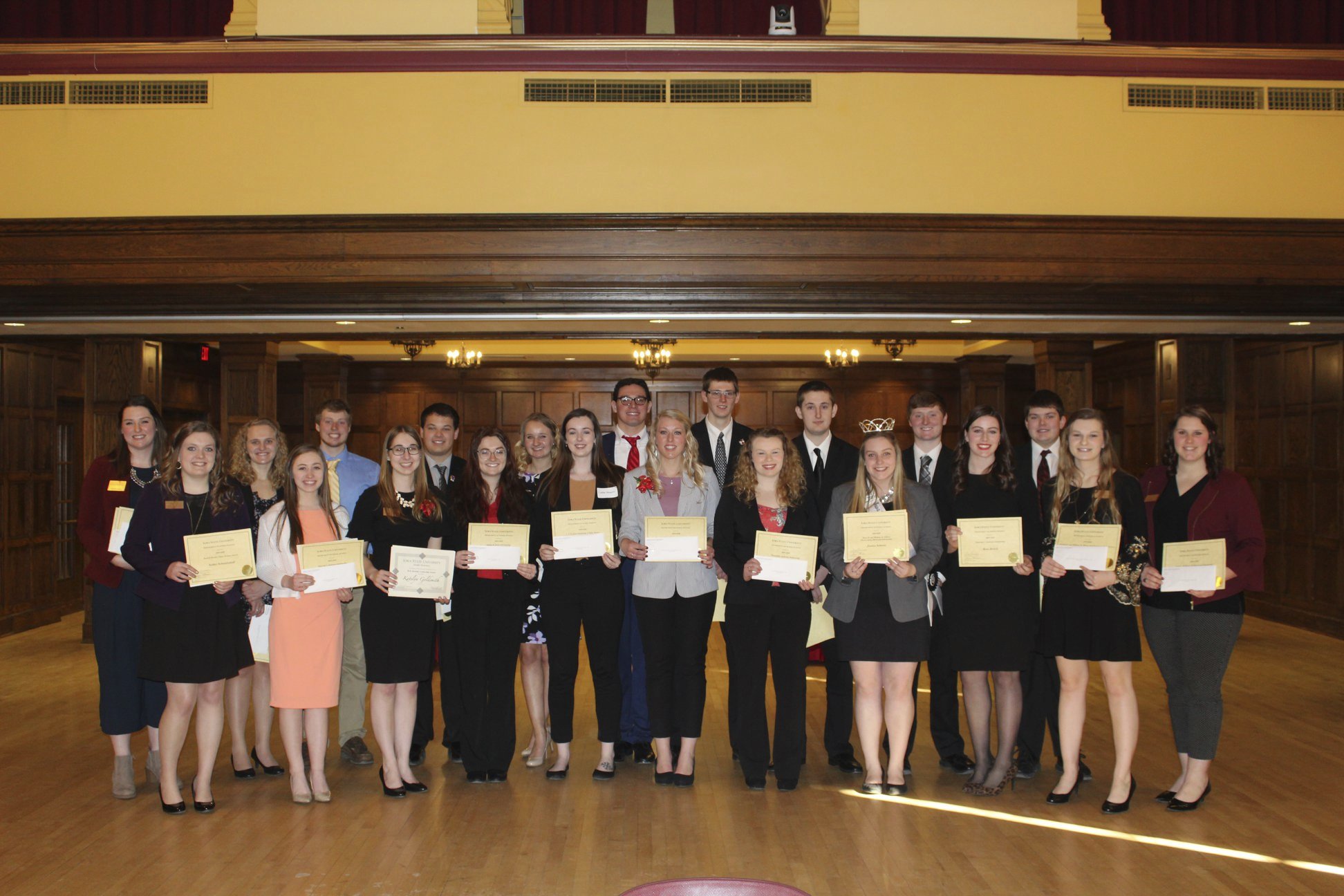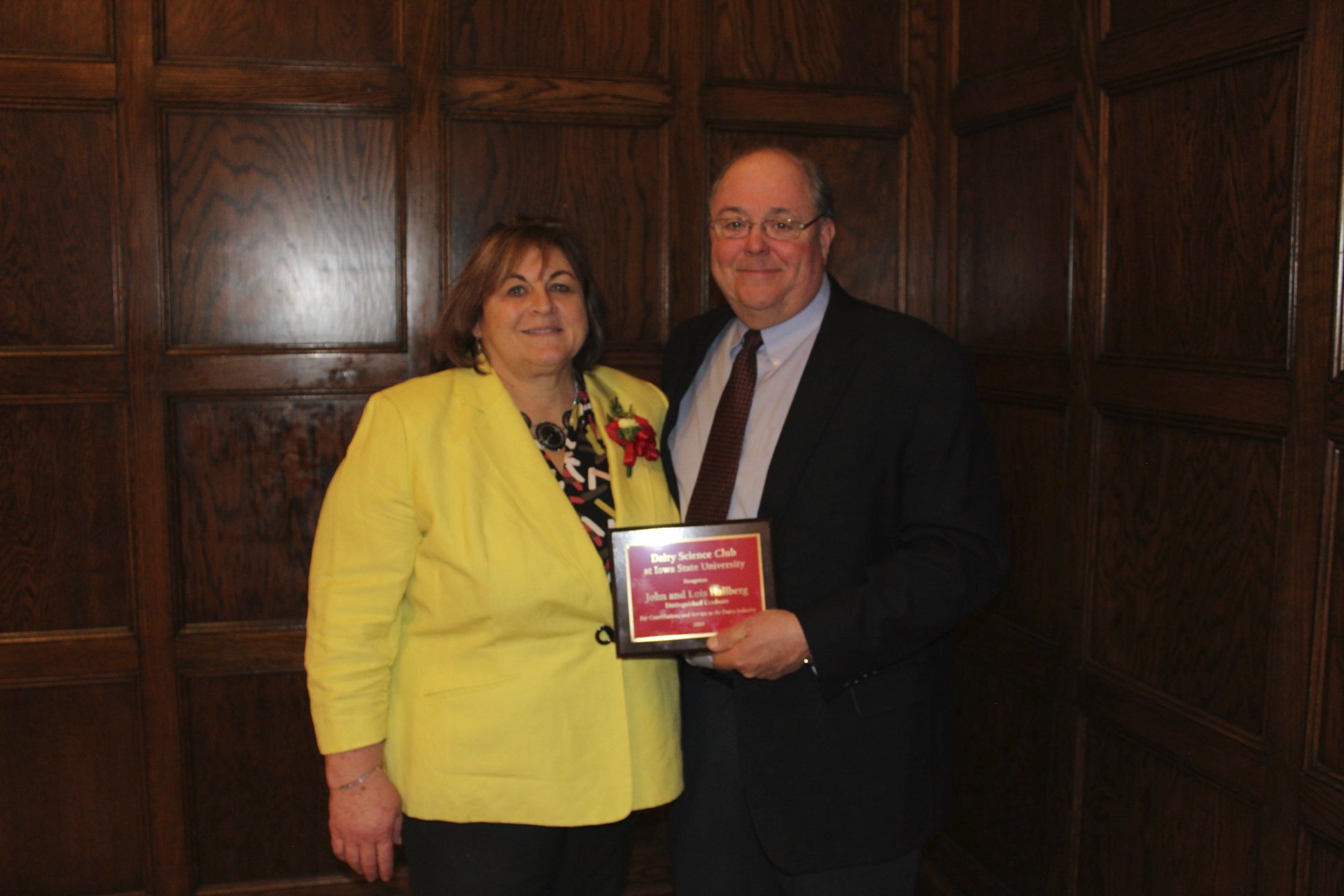 The Dairy Science Club hosts a banquet in the spring to recognize club members and alumni for their accomplishments. Club members are awarded scholarships and honors for their dedication to the club and commitment to the industry. Additionally, each year the club selects individuals who have either impacted the dairy industry or the Dairy Science Club and honors them with the award of Distinguished Graduate and Honorary Member. Mark your calendar for this year's banquet to be held Sunday, February 23rd at the Quality Inn and Suites in Ames.
Contact: Jack Myers (jorozco@iastate.edu) or Jessica Schmitt (schmittj@iastate.edu)
---
Club Trips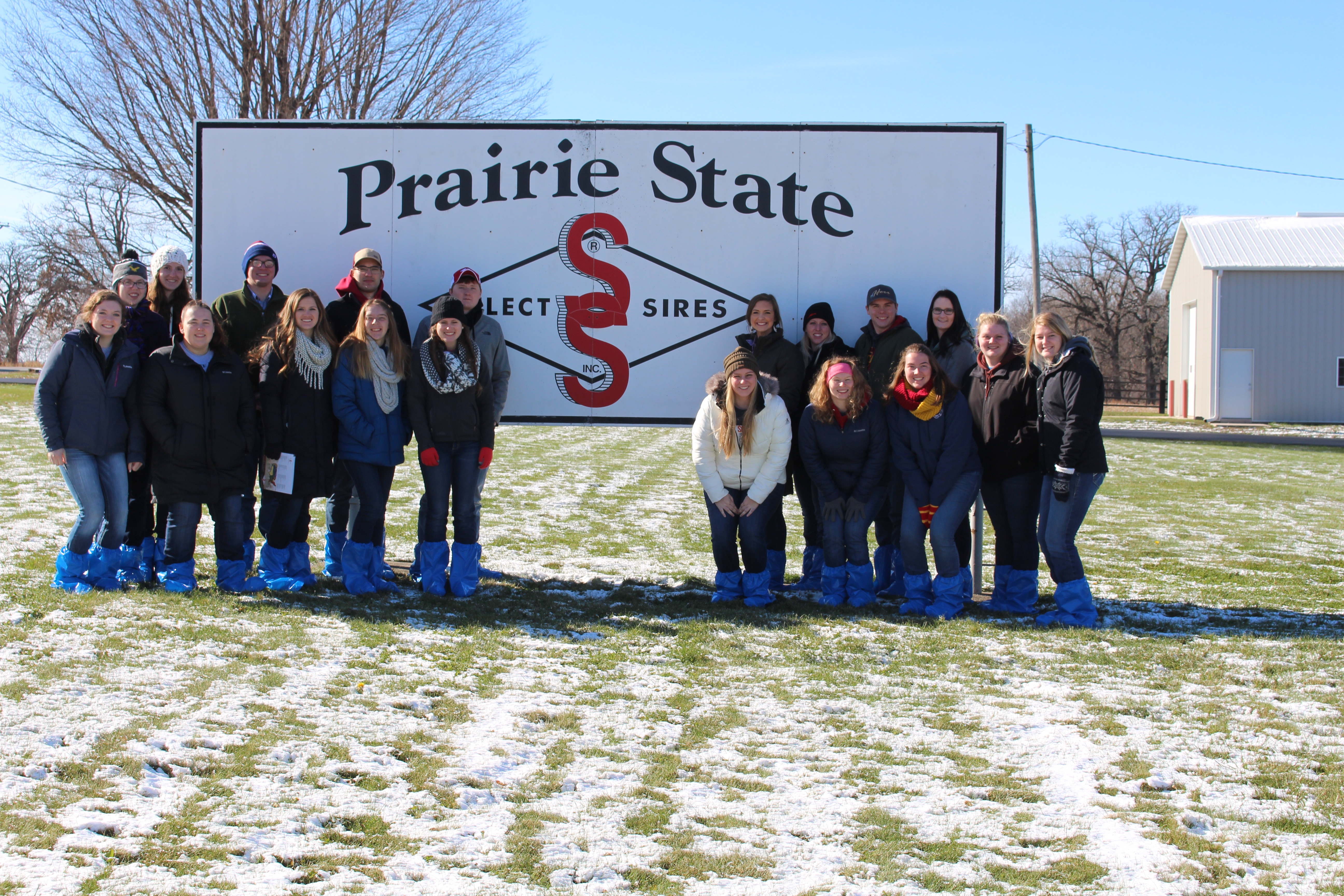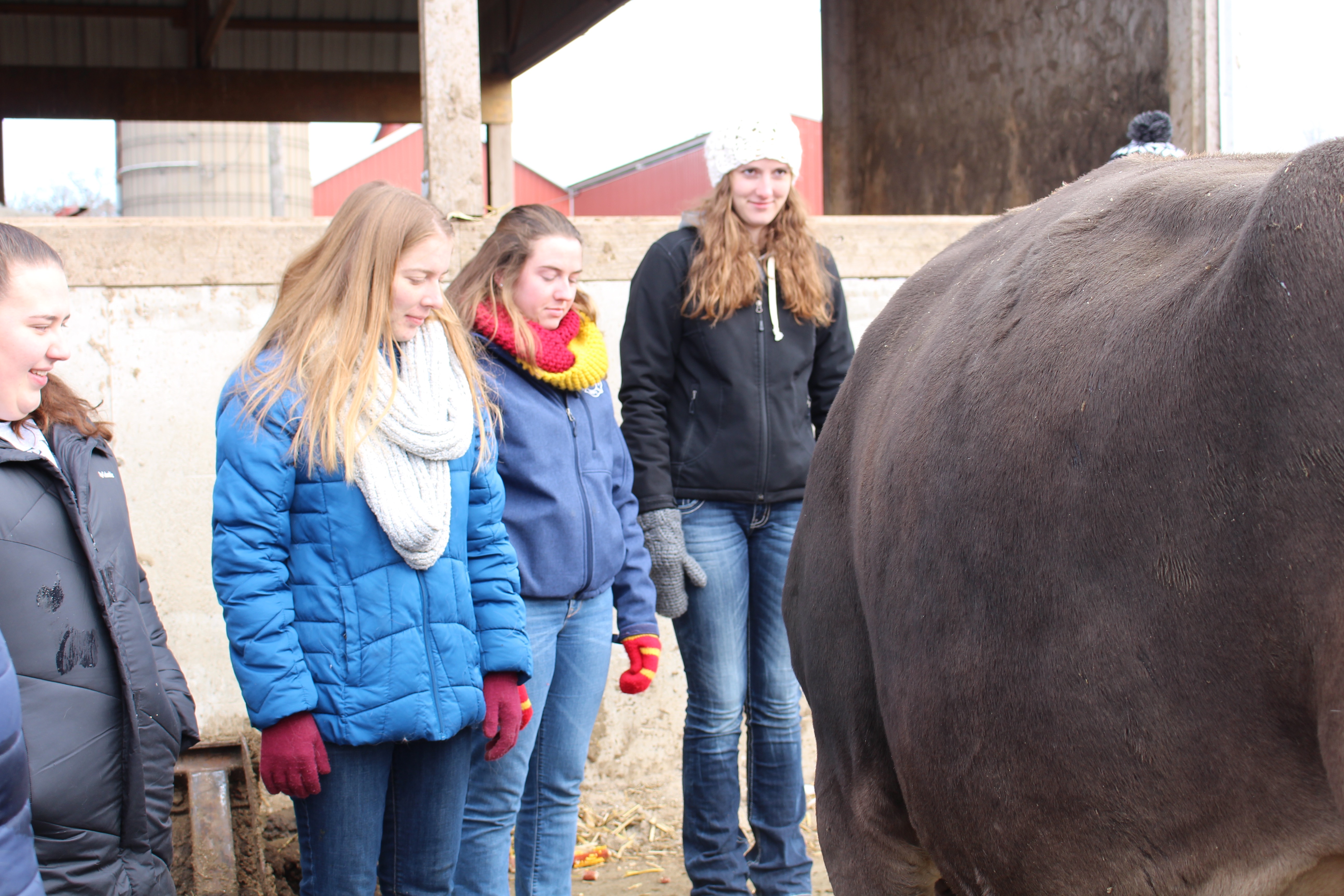 Every fall the Iowa State Dairy Science Club plans a trip to either various farms in Iowa or the surrounding states, as well as companies that play key roles in the advancement of the dairy industry. This may be local or nationally known creameries or companies who work just as hard as the people behind the product to make the dairy industry as strong as it. The trip is open to any dues paying member of the club. It is a great way to network with the people who may one day be your employer, as well as to get to know other dairy enthusiasts within the club.
Contact: Rosa Rarick (raricros@iastate.edu)
---
Intramural Sports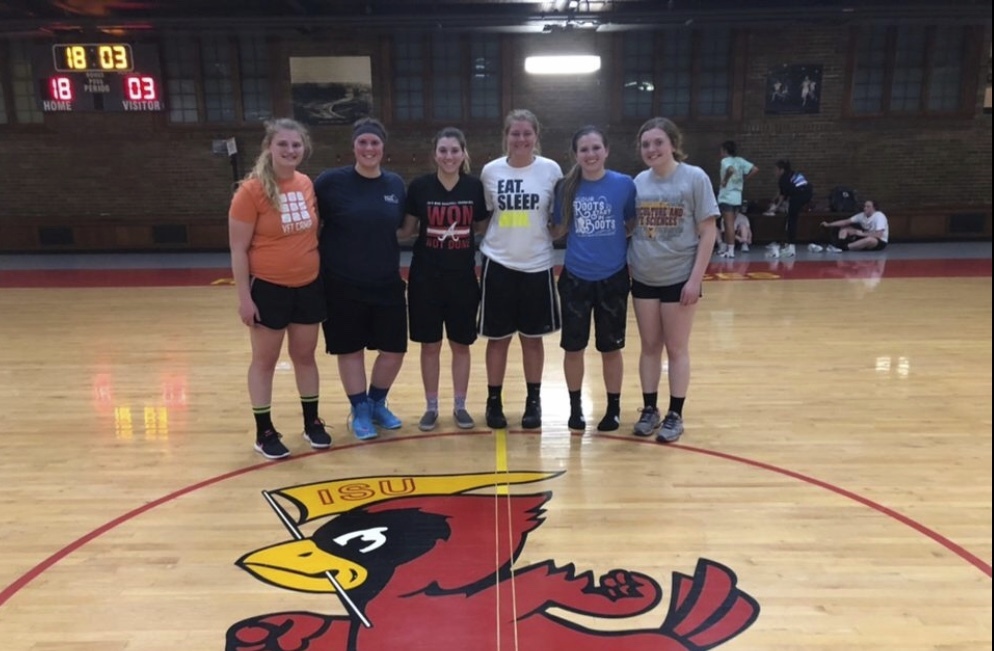 The club organizes intramural sports teams for events such as Hockey, H2O Battleship, Dodgeball, Softball, and Volleyball, just to name a few. Teams have a blast competing in hopes of winning the coveted Intramural Championship T-Shirt in their sport! Additionally, it is also a great way to get to know other club members!
Contact: Alex Miller (millerah@iastate.edu)
---
Animal Learning Day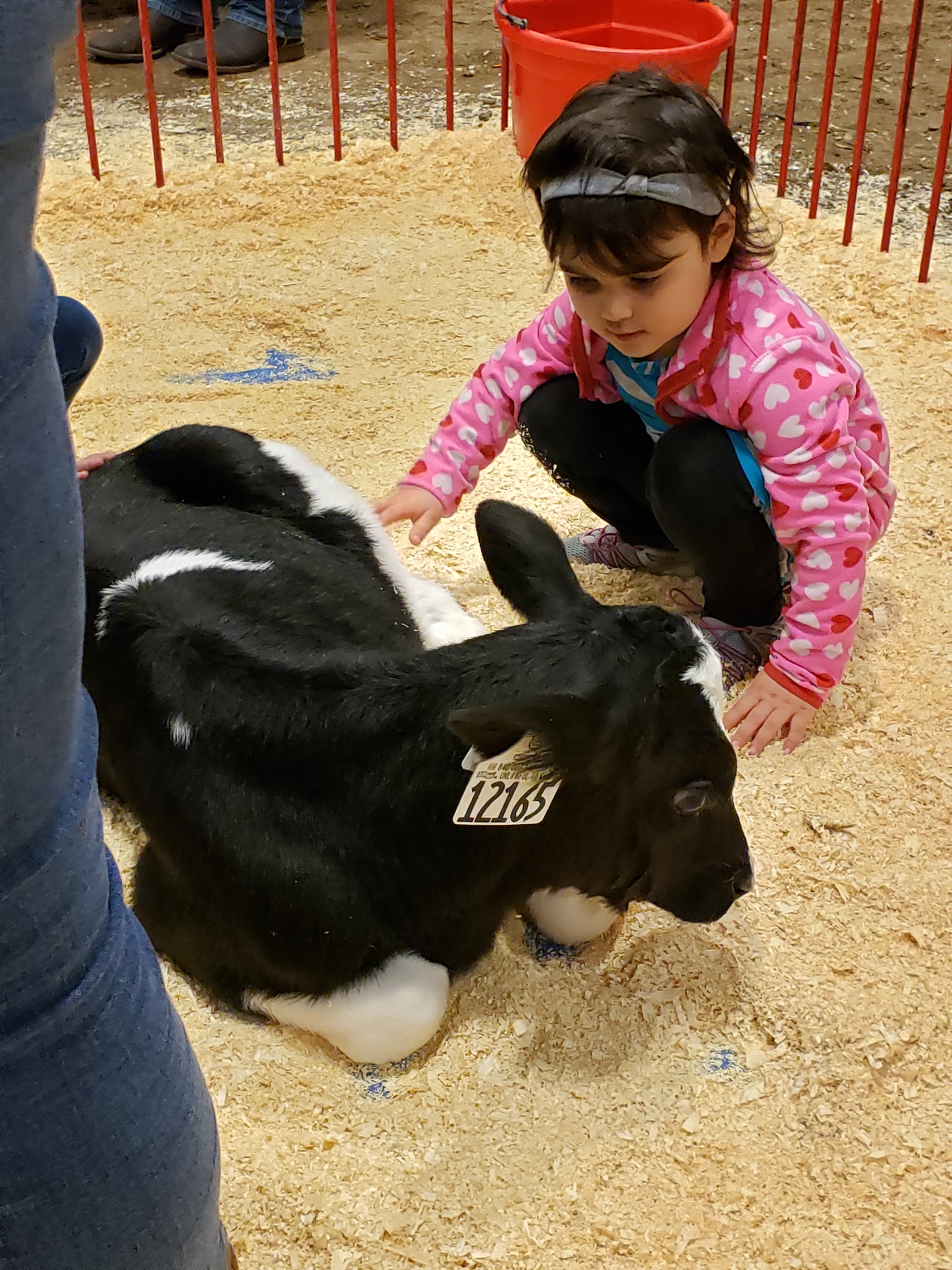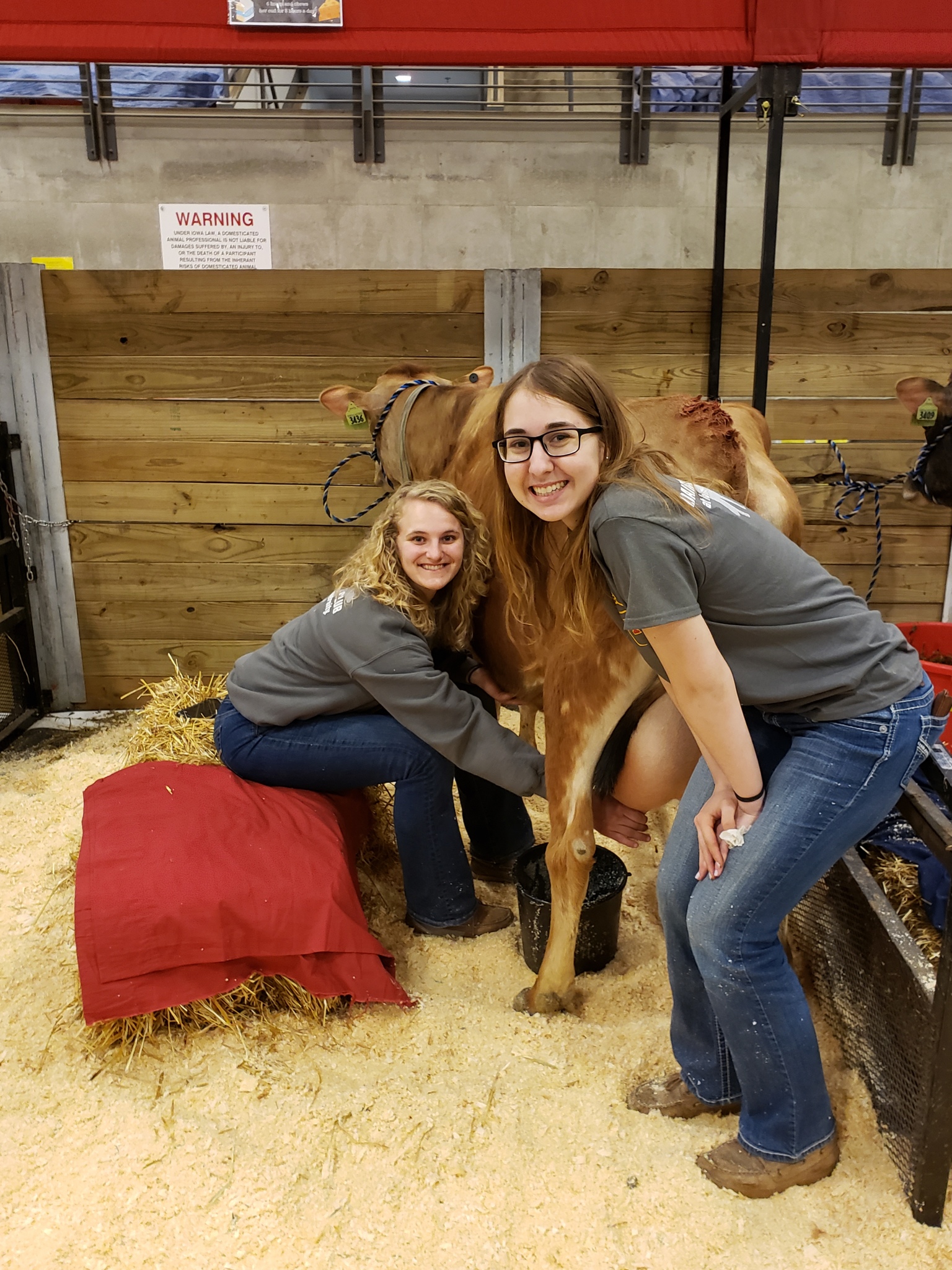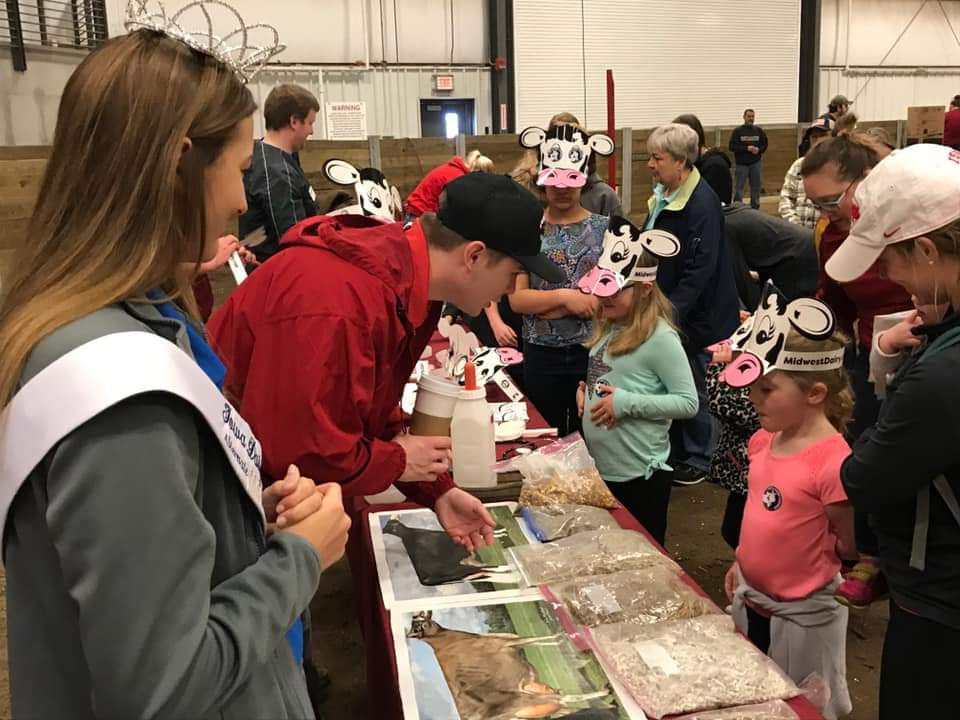 The Dairy Science Club participates in Animal Learning day every spring to take our knowledge of the dairy industry and share it with the public using hands on activities. We set up our I Milked a Cow (IMAC) exhibit in order to give community members the opportunity to milk a cow. Along with helping others milk a cow, we answer questions on cow health, nutrition, and reproduction. This event is always a success and enjoyed by both the participants and club members.
Contact: Beckie Burns (rlburns@iastate.edu)
---
Club Socials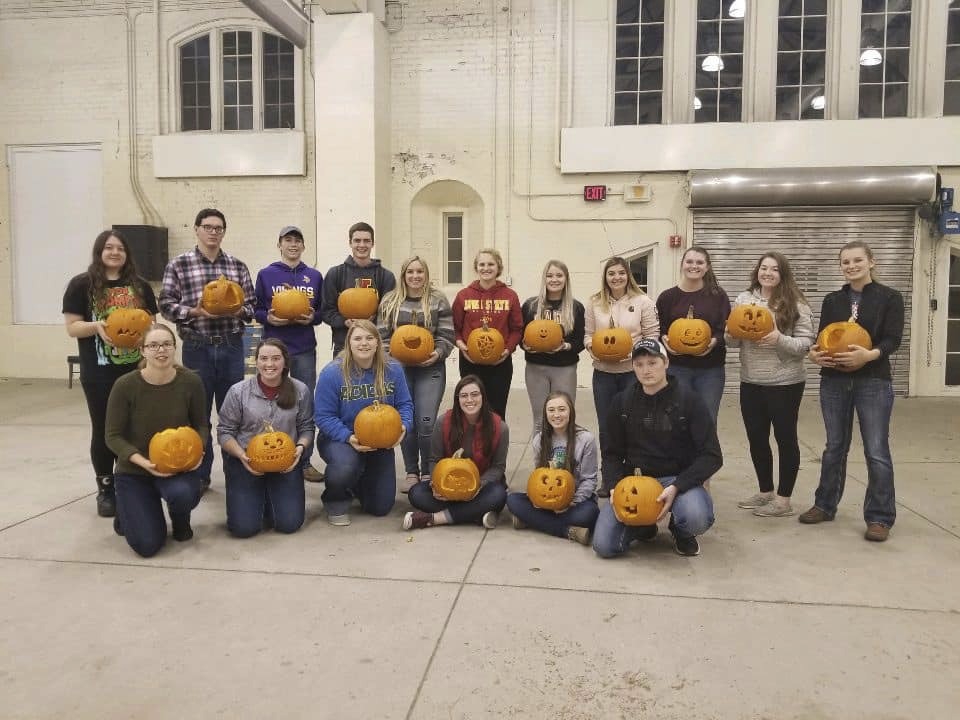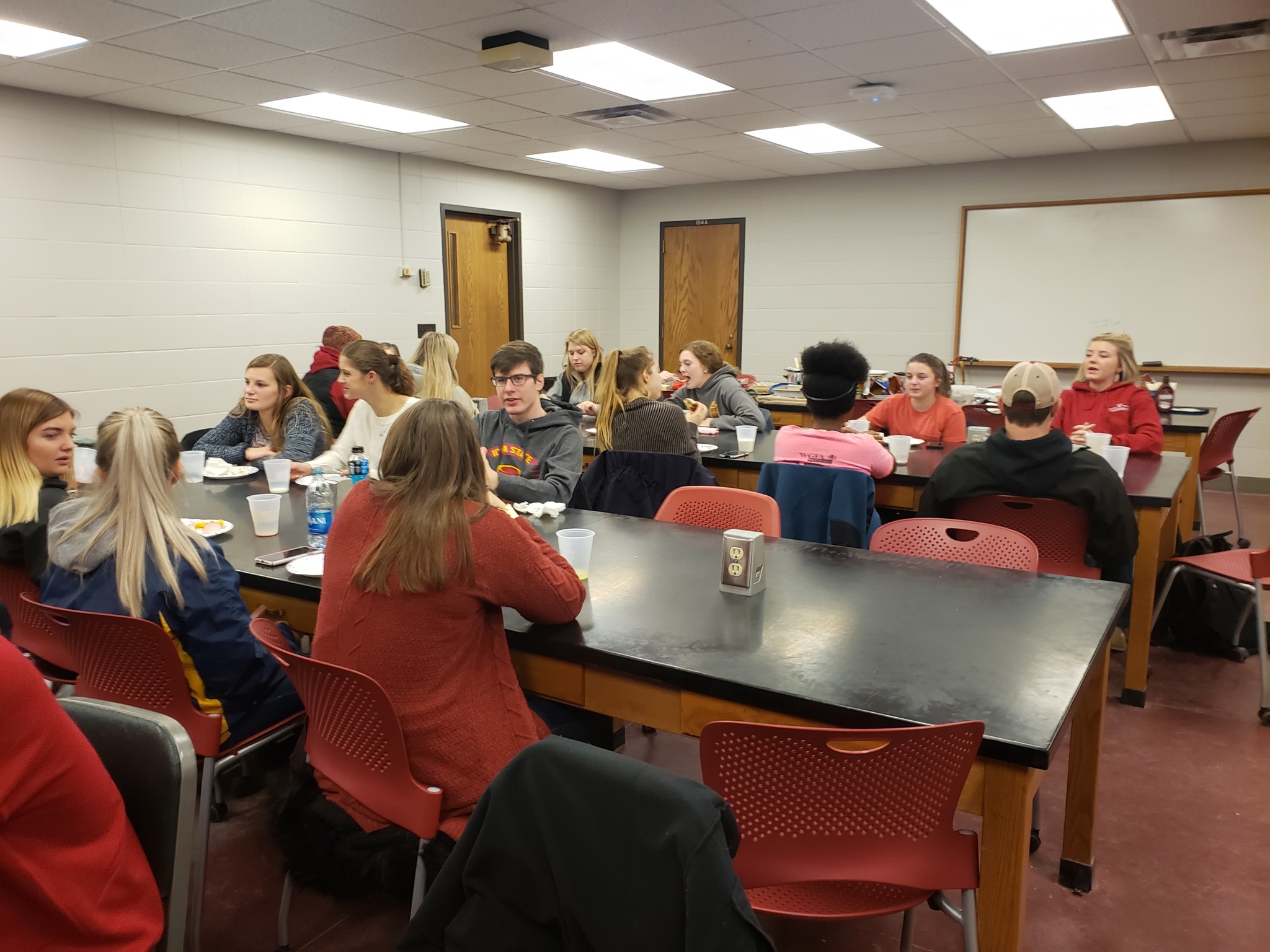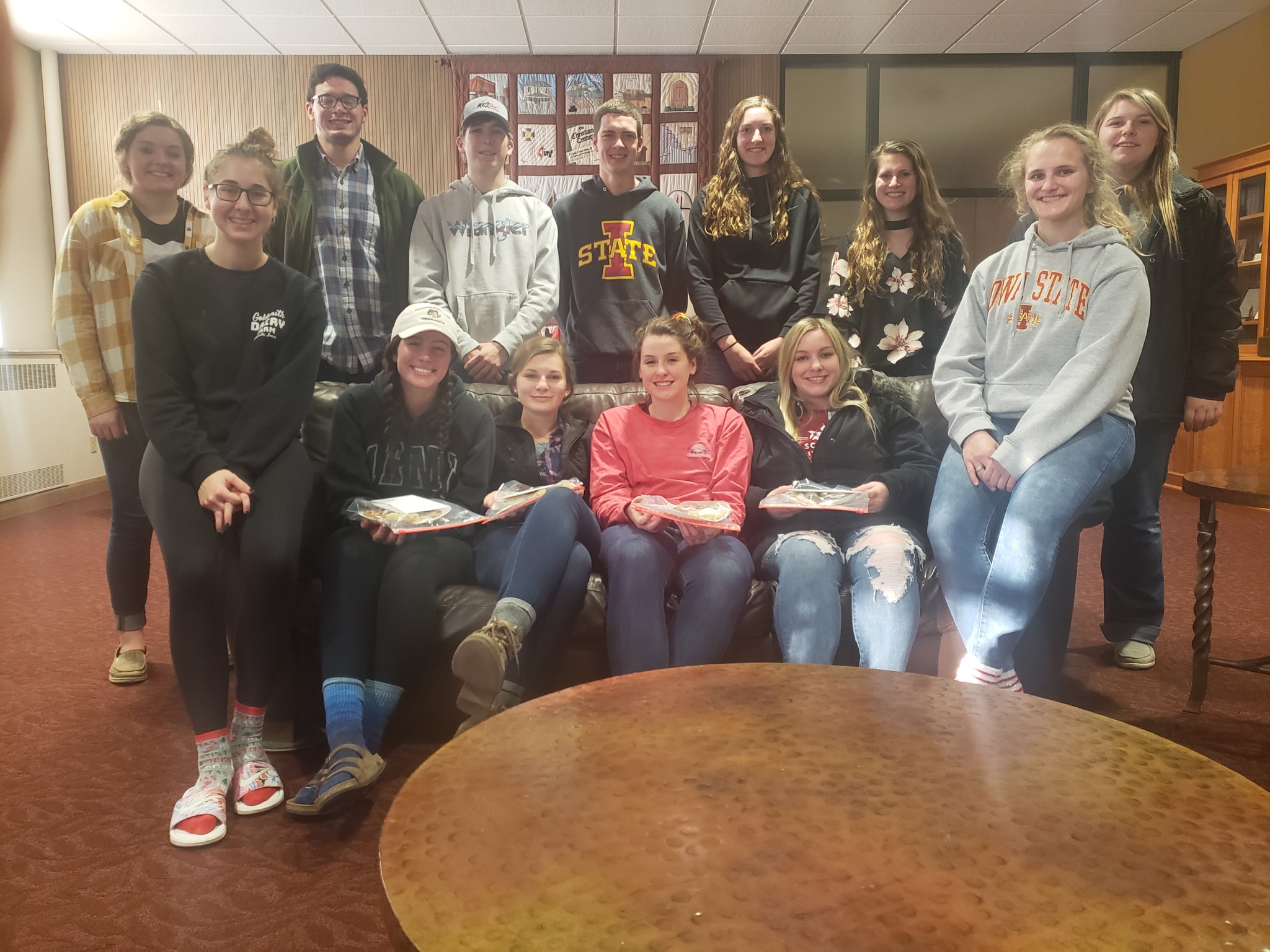 Every month we hold a social where people get to relax and mingle with other club members. This is a great way to get to know more people within the club and create a tight knit network of people to utilize for the rest of your life! Throughout the year we host various activities for club members to get involved in. A winter social included ice skating at the Ames Ice Arena. As the weather began to warm up, we headed outdoors for an end of the year picnic. During September we played a competitive game of kickball and in October we celebrated Halloween by carving pumpkins. Lastly, before we all headed our separated ways in December for break we held a Clubsgiving where we enjoyed a delicious potluck dinner and great conversation.
Contact: Alex Miller (millerah@iastate.edu)
---
Taco Tuesday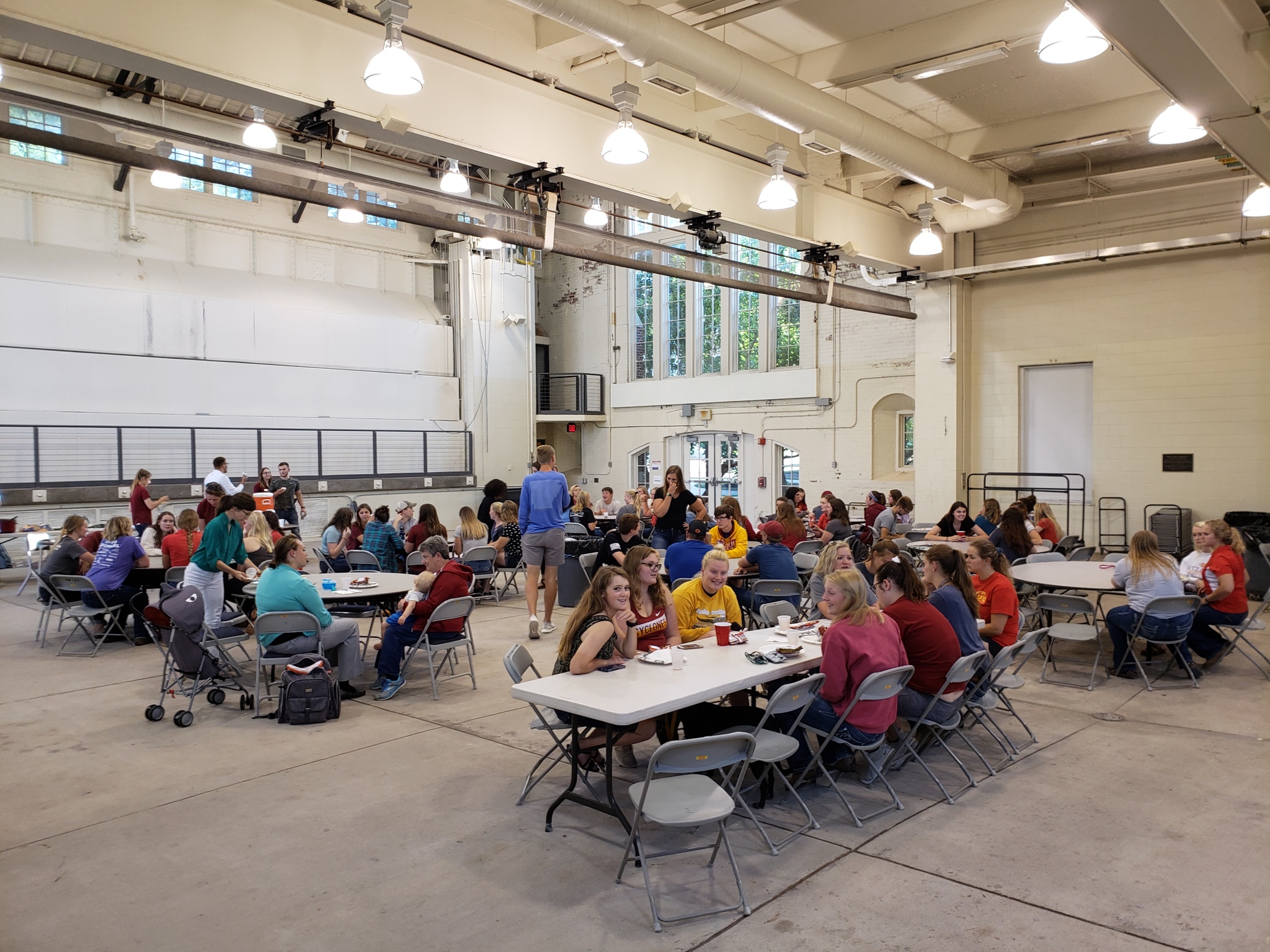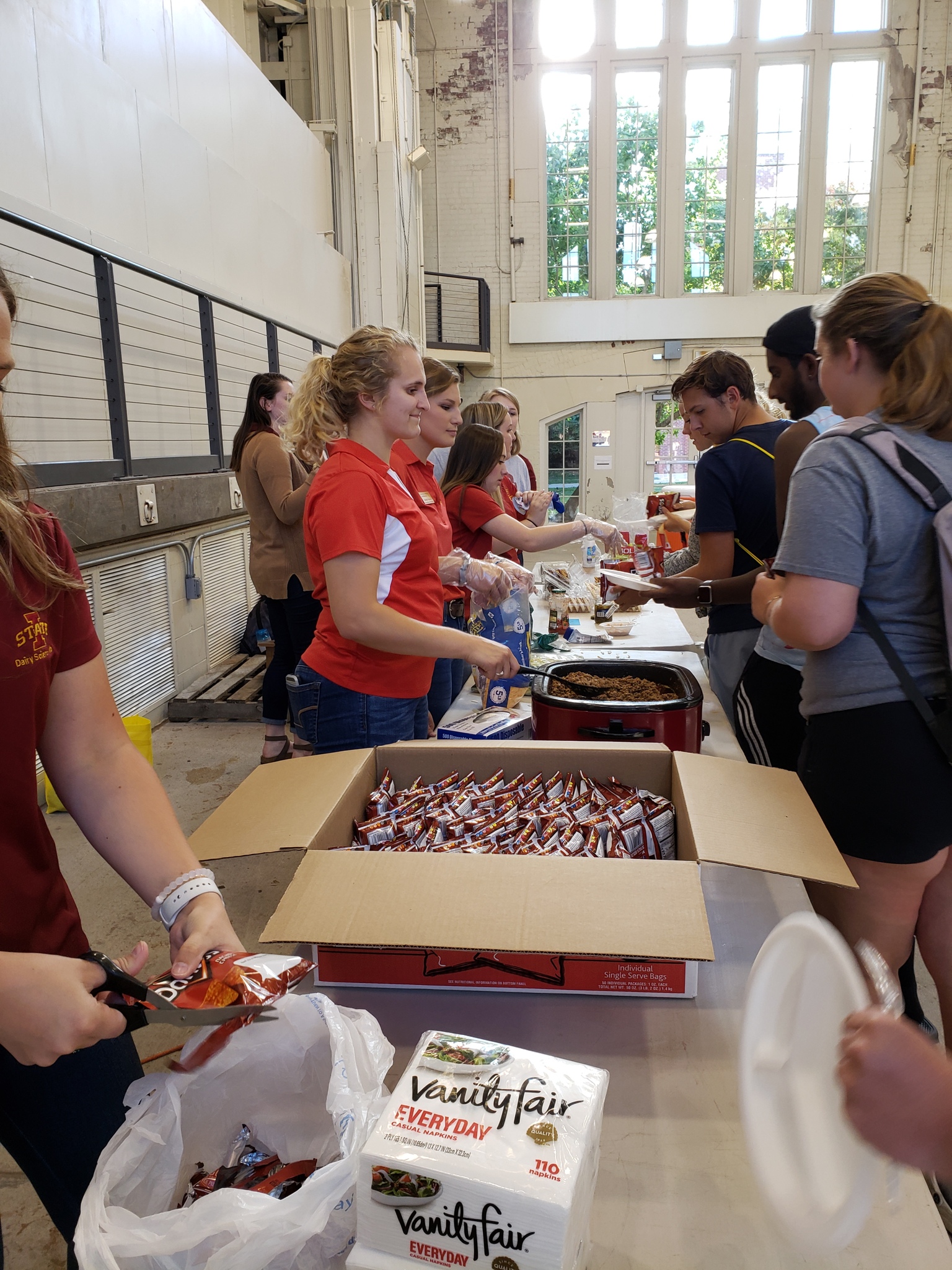 Every year to begin a new school year the Dairy Science Club hosts an event called Taco Tuesday. This event takes place the first Tuesday of the semester. This is an excellent event to inform new students about the Dairy Science Club, introduce them to club members, and hopefully get them involved. Students and club members are treated to a delicious meal of tacos. In addition, we enjoy playing a fun activity to bring everyone closer together. This year, we competed in an intense trivia game about Iowa State University and dairy industry history.
---
Mr. CALS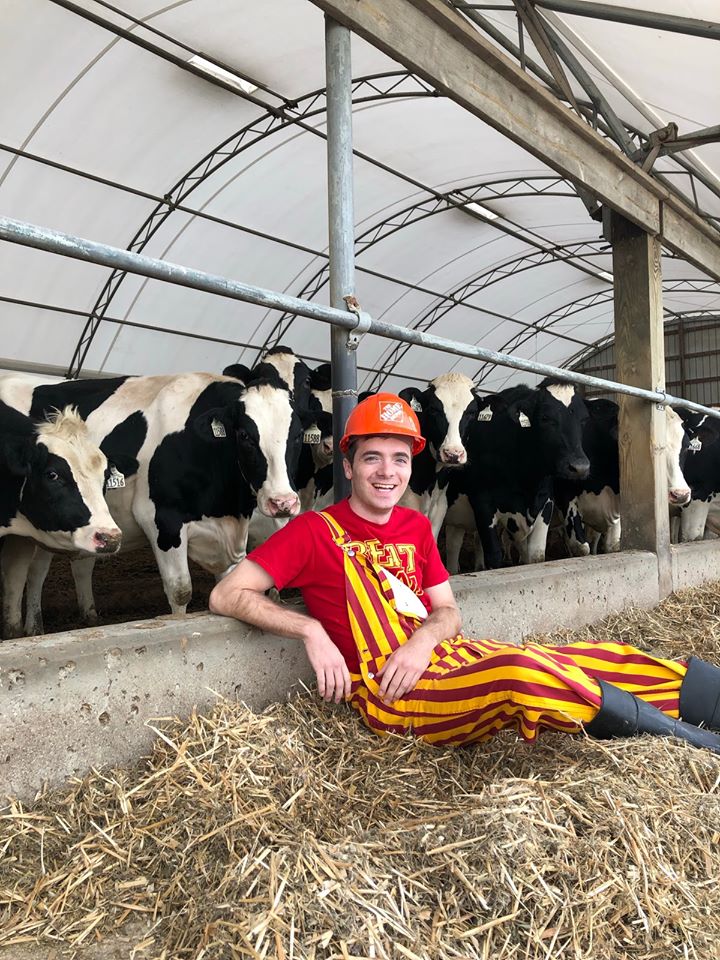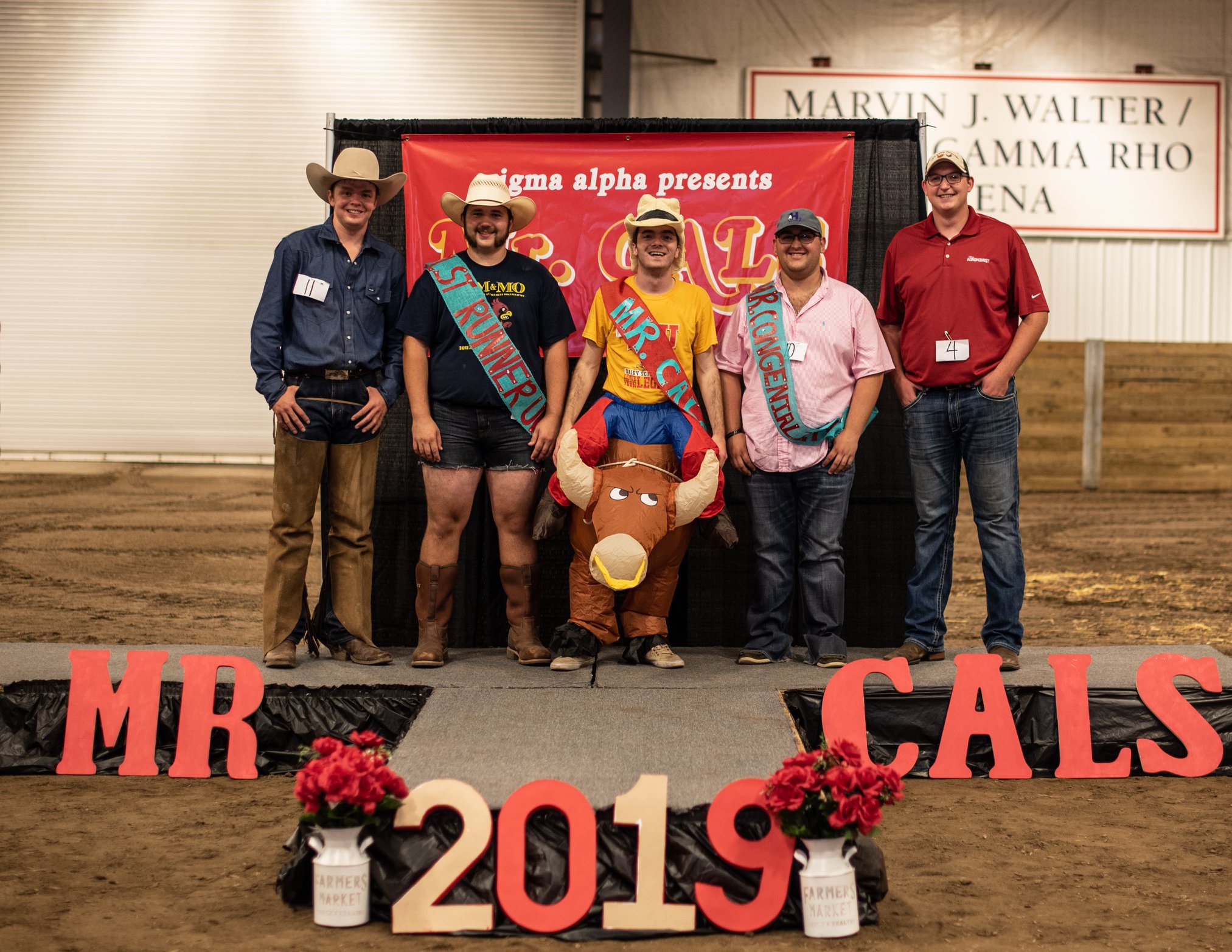 To kick off CALS week, the Sigma Alpha Delta Chapter put on an event called Mr. CALS. Mr. CALS is a contest where each club within the College of Agriculture and Life Sciences are able to nominate one male member from their club to compete for the coveted title of "Mr. CALS". This year, we are ecstatic to have our very own Dillon Tartaglia representing our club. We are beyond proud and excited to announce that Dillon was crowned the 2019 Mr. CALS! This is the second year in a row that the Dairy Science Club has went home with the coveted title.
---
Dairy Challenge

Every year, Dairy Science Club students represent Iowa State University by participating in the North American Intercollegiate Dairy Challenge Contest. Dairy Challenge is a competitive event with a real-life, whole-farm evaluation focus on improving many aspects of a dairy farm to make it more profitable and efficient. To conclude the competition, teams present their evaluation and recommendations to a panel of judges.
---
Dairy Judging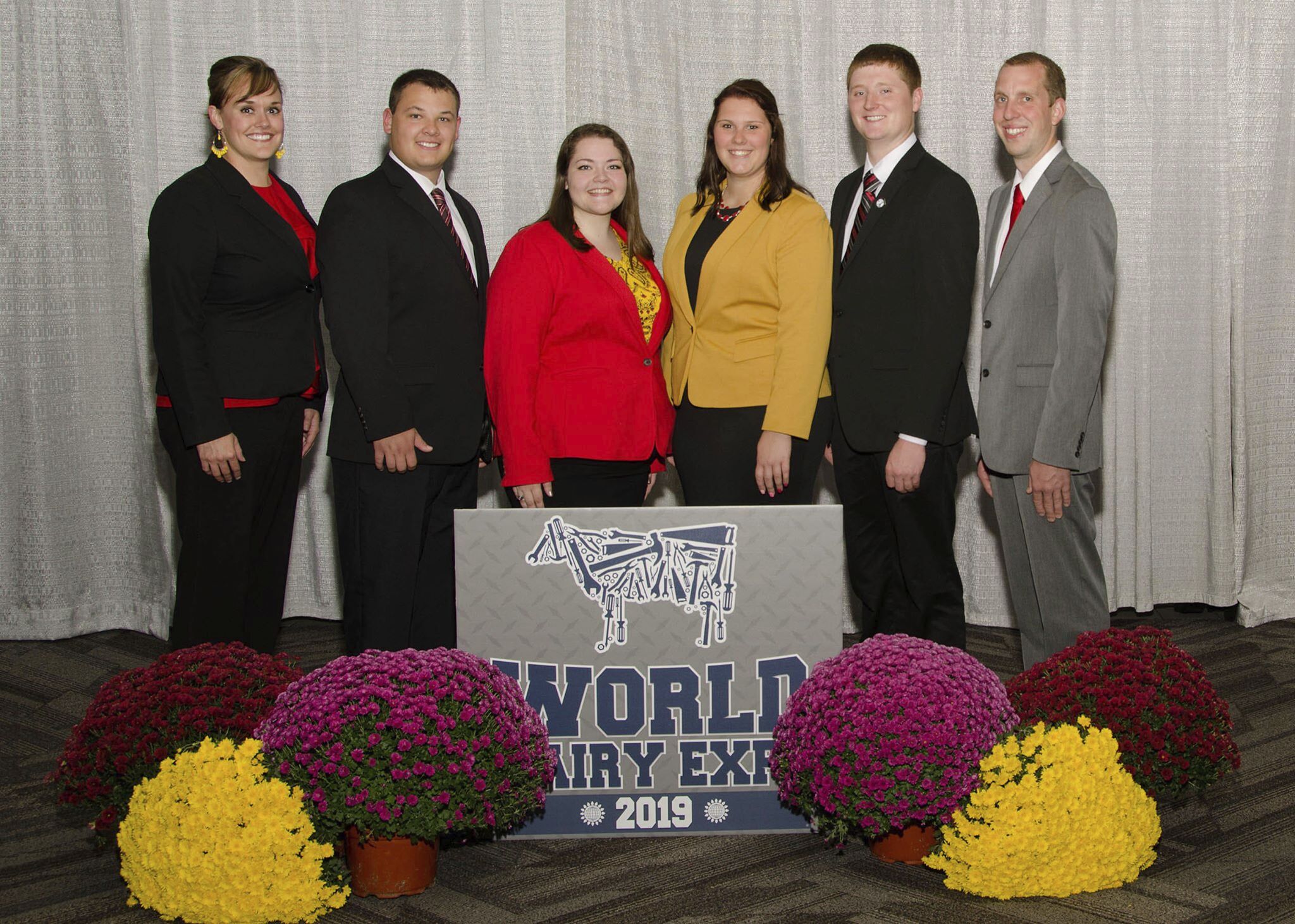 Students within the Dairy Science Club have the opportunity to participate on the Iowa State University Senior and Junior Dairy Judging Teams. Teams begin preparing for the judging season with practice starting the first weekend of school. The Senior Team began their season by competing in Viroqua, Wisconsin at the Accelerated Genetics/Select Sires Intercollegiate Dairy Cattle Judging Contest and finalized their season while competing at the renowned World Dairy Expo in Madison, Wisconsin. Highlights for the Junior Team include competing in the North American International Livestock Exposition in Louisville, Kentucky.