Iowa Youth Dairy Coalition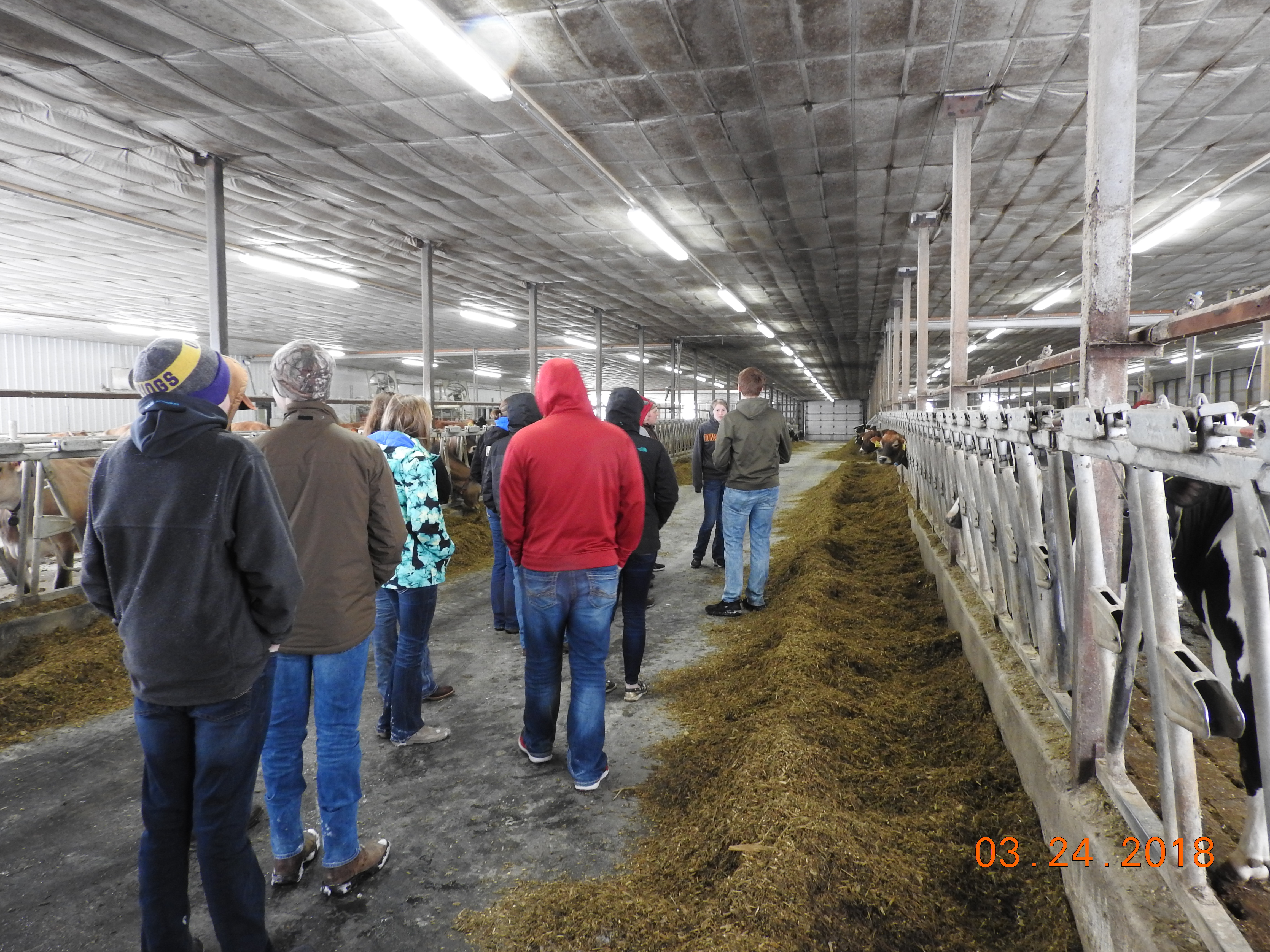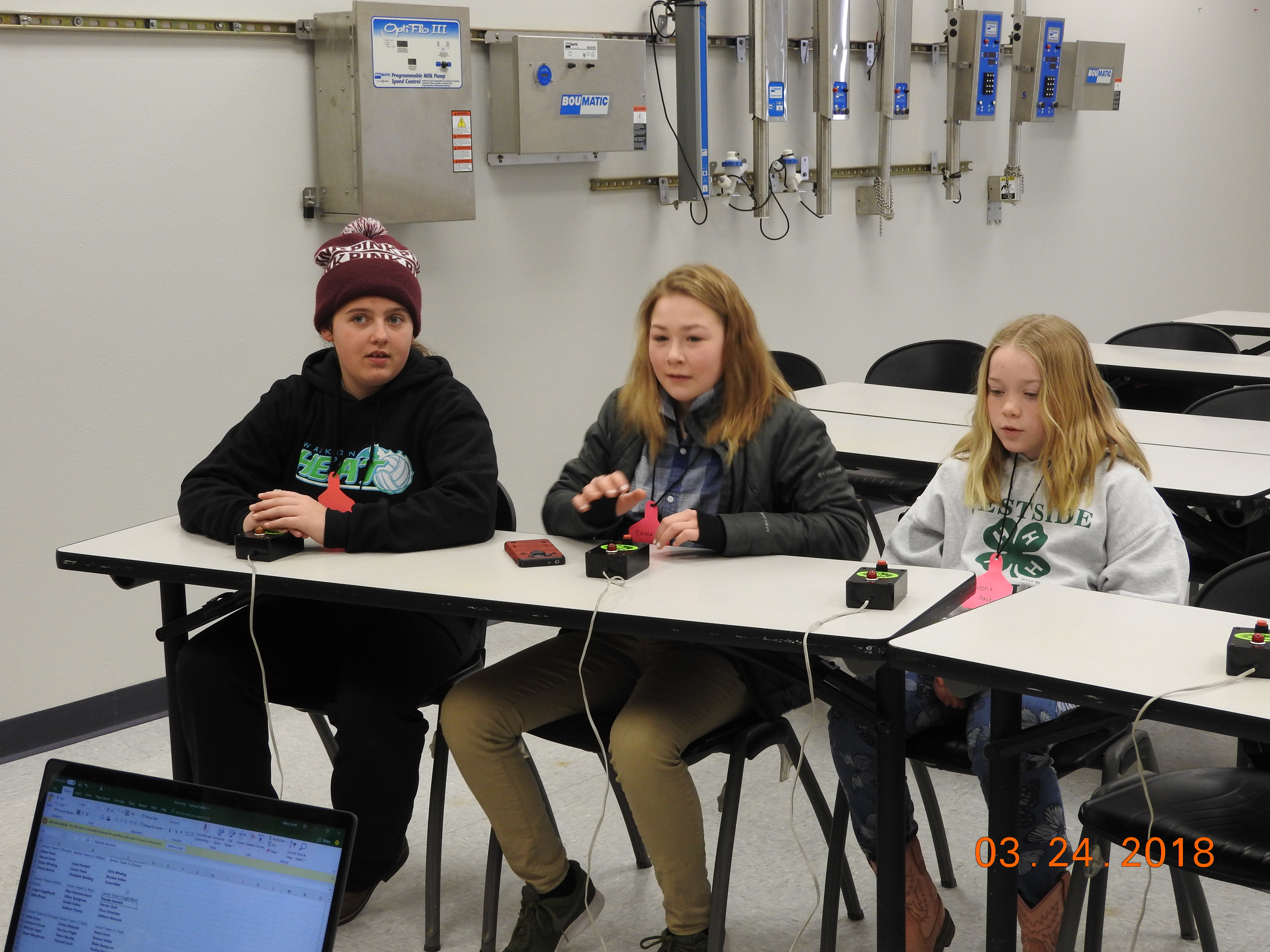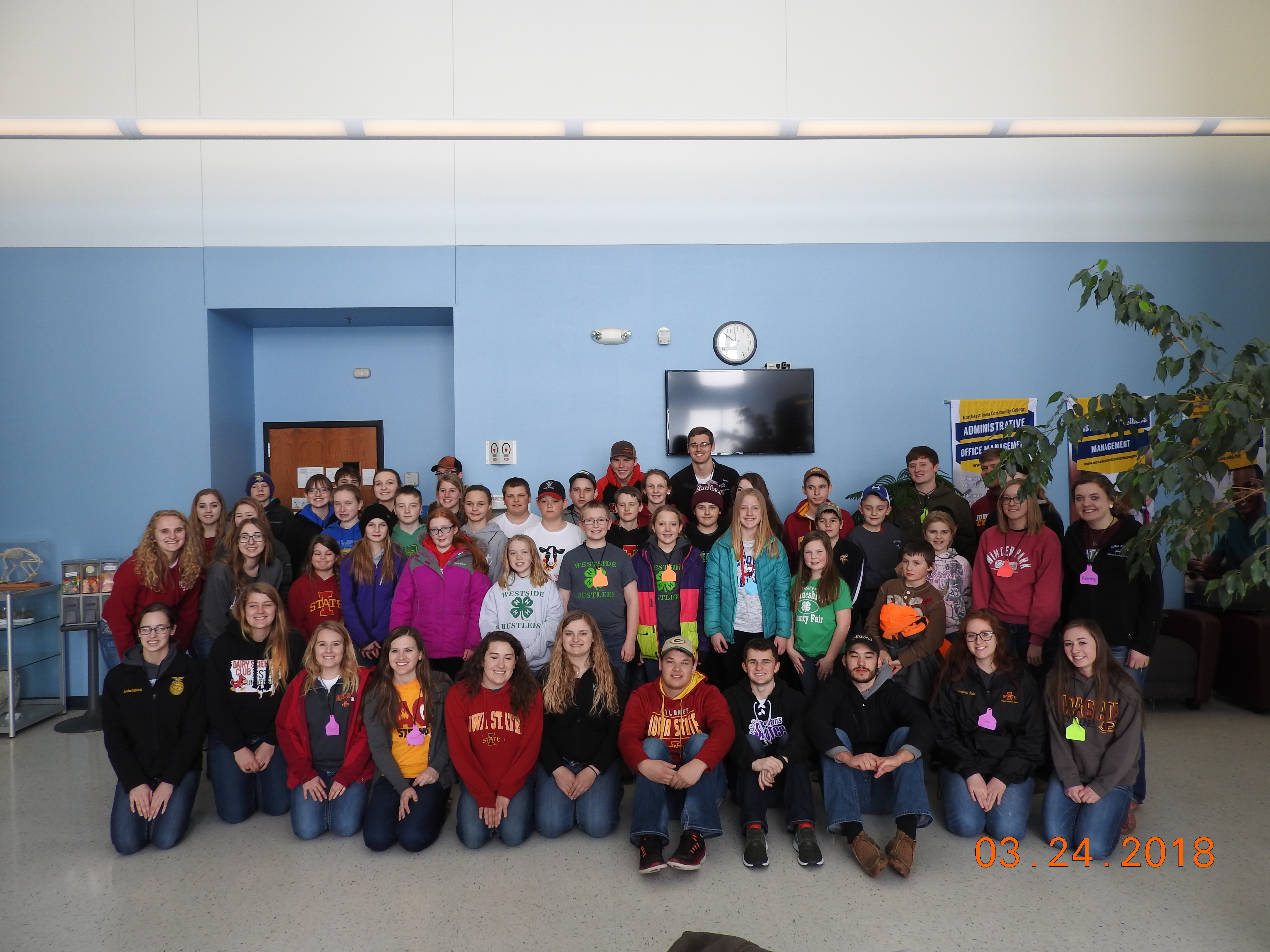 Youth Dairy Coalition is hosted every year by the dairy science club for youth ages 9 to 18 who are interested in the dairy industry. The club members serve as chaperones and mentors to the youth for the weekend event. Youth Dairy Coalition events include a farm tour, dairy quiz bowl, and many other fun activities! This is a great opportunity for youth across Iowa to meet, network with their peers, and explore the dairy industry. We look forward to the upcoming Youth Coalition to be held in Le Mars, Iowa on March 28th and 29th.
Coalition 2020 Registration Packet and Information
Contact: Hallie Mentzer (hmentzer@iastate.edu), Mara Resop (mresop@iastate.edu), or Hayley Jackson (hjj@iastate.edu)
---
Animal Science Clothing
Animal Science clothing is a committee that sells Animal Science Department clothing year round in the 119 Kildee office, as well as at various events during the year. They sell, t-shirts (short and long sleeve), drifit sweatshirts, regular sweatshirts, fleece pullovers, stocking hats, and sweatpants. Clothing can be purchased through Mary Lents in 119 Kildee.
Contact: Isabella Portner (iportner@iastate.edu)
---
Yearbook
Each year, the Dairy Science Club distributes a yearbook highlighting events and accomplishments to current club members and alumni. Members of the Yearbook Committee assist in writing stories, selecting photographs, designing pages, and gathering sponsors so that each moment of the club's history is captured. Yearbooks are given out for free to all members, sponsors, and others interested.
If you are interested in being a sponsor for our yearbook, you can reach out to Beckie!
Contact: Beckie Burns (rlburns@iastate.edu)
---
Food at First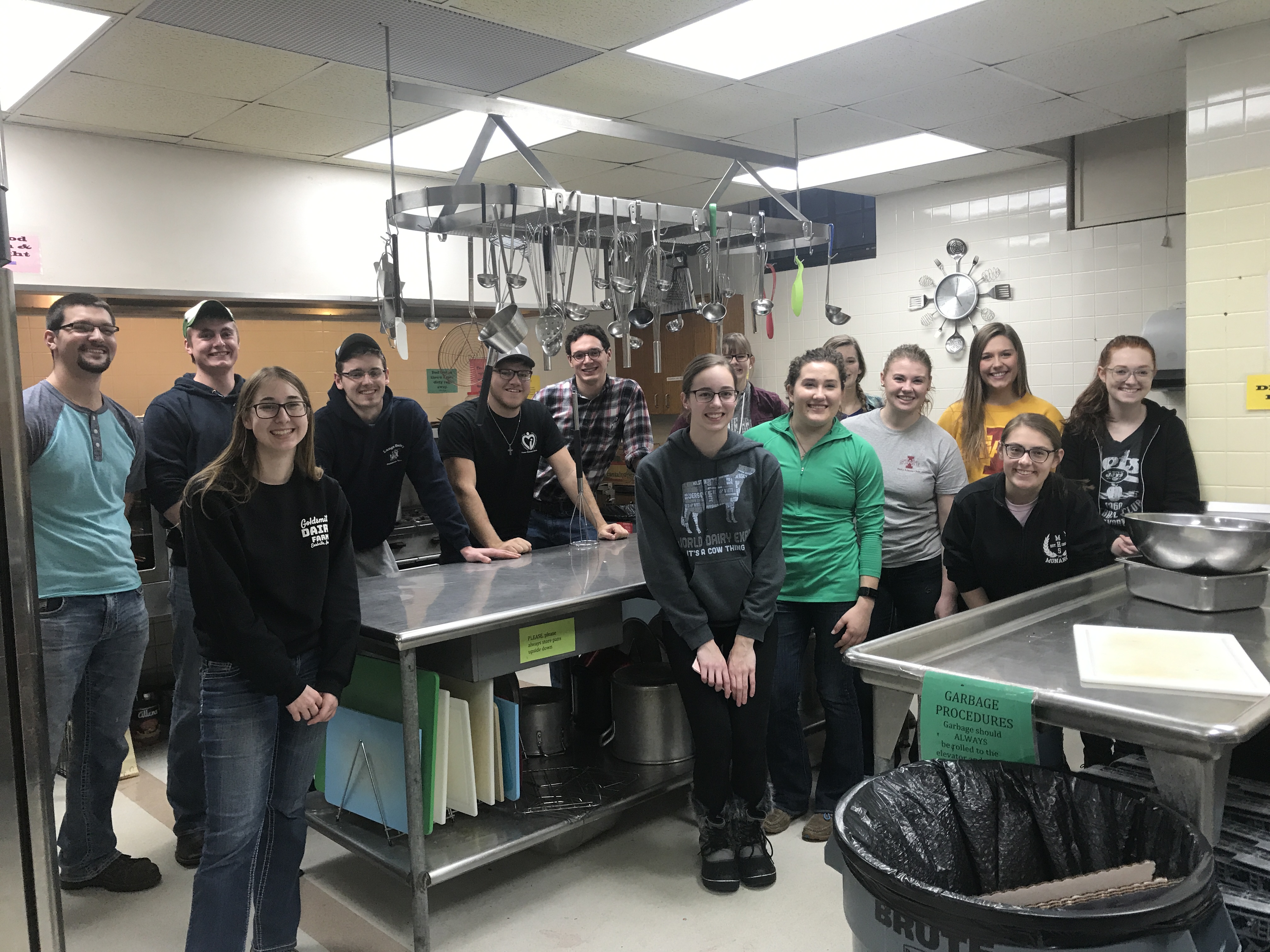 Food at First is a free meal program in Ames that serves meals to the less fortunate seven days a week. The second or third Thursday of the month, at the First Christian Church in Ames we make an evening meal for anyone who is hungry. The club prepares the meal, serves the meal, and cleans up after the meal. It is a great way to help people around the community and for club members to bond with each other.
Contact: Amanda Keiper (alkeiper@iastate.edu) or Amber Foley (afoley@iastate.edu)
---
IMAC (I Milked A Cow)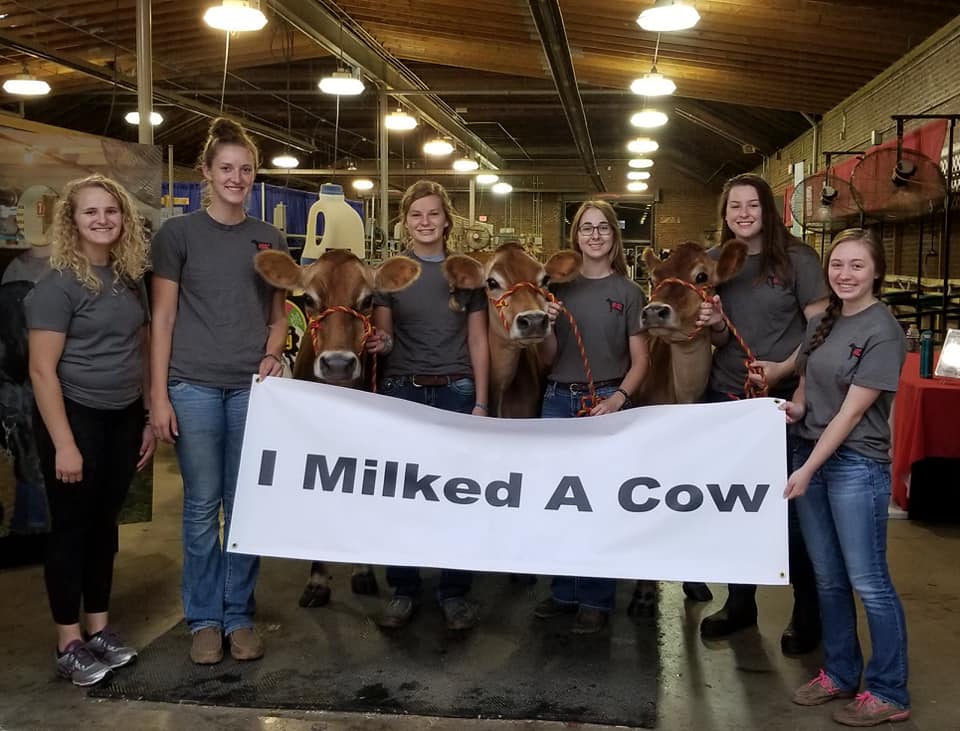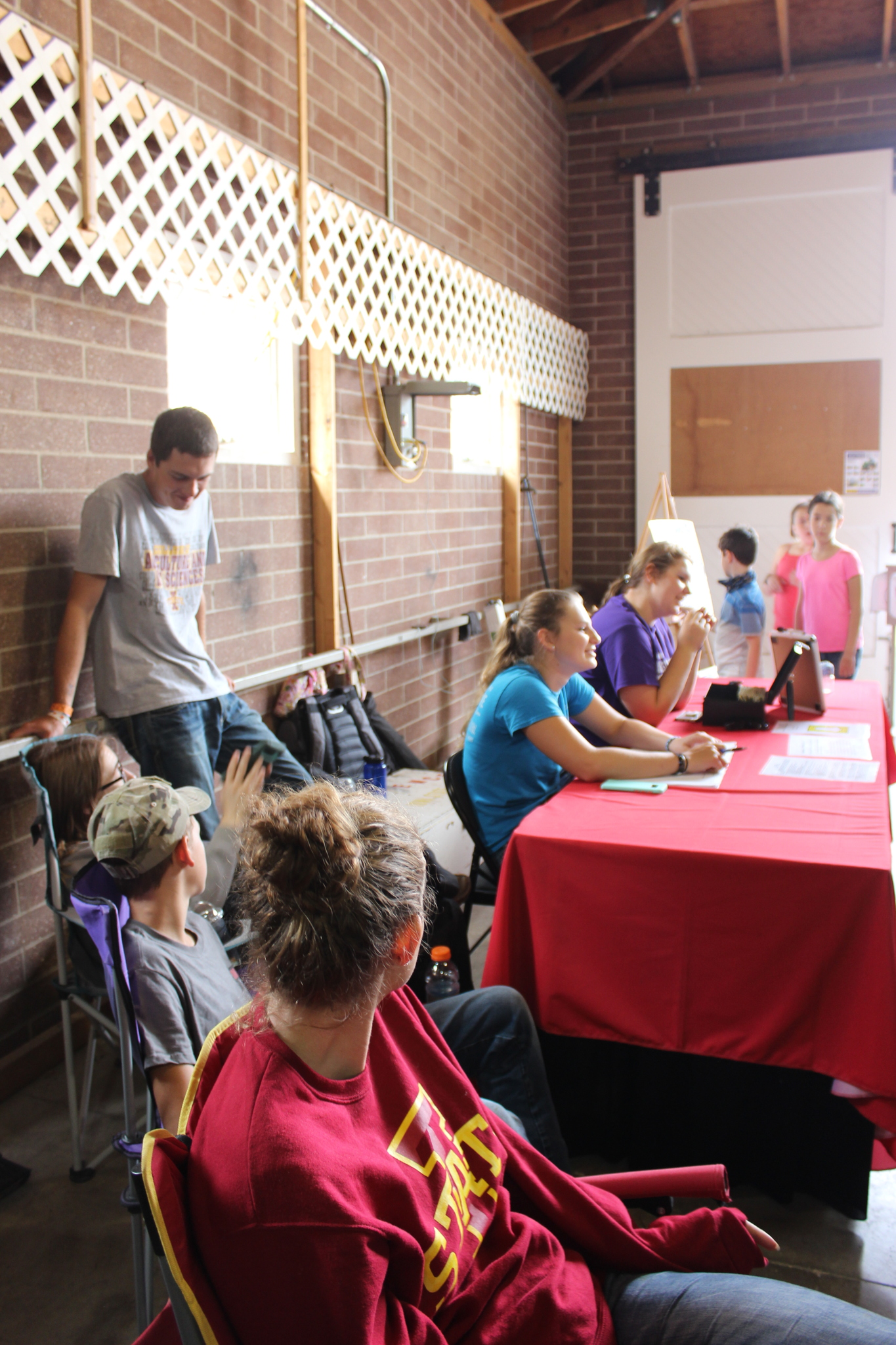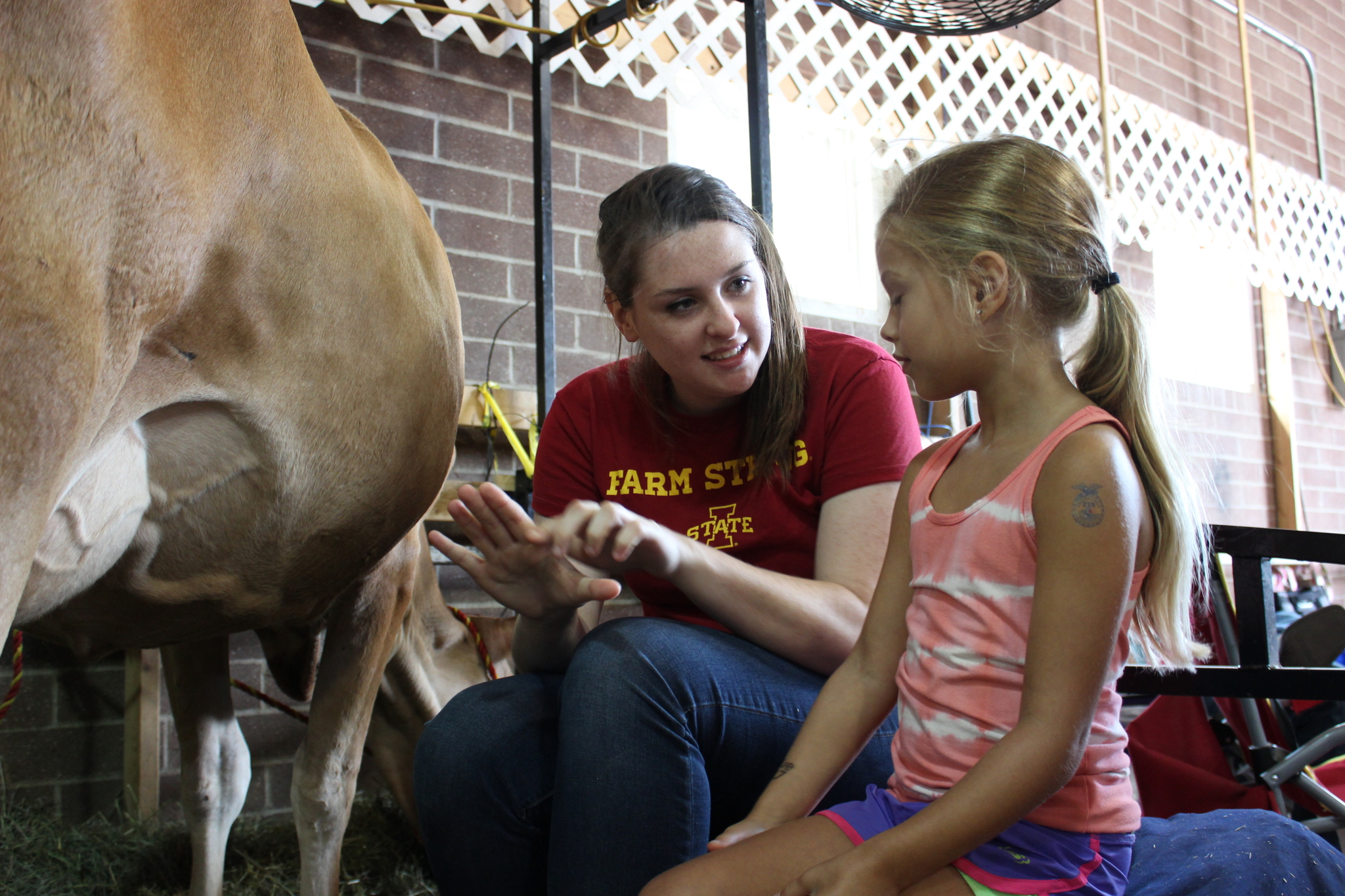 Every year the Dairy Science Club sets up a booth during the Iowa State Fair to teach the public how to milk a cow by hand. This event draws in people from around the country and the globe. This year we educated almost 5,000 people about the dairy industry while helping them milk a cow! During the state fair, our members lead parlor talks and work closely with the Boulevard of Dairy Breeds where our IMAC cows showcase the Jersey breed. It is also one of our largest club fundraisers and a family favorite at the Iowa State Fair.
Contact: Ethan Fetzer (ejfetzer@iastate.edu) or Meghan Lacrosse (meghan22@iastate.edu)
---
Education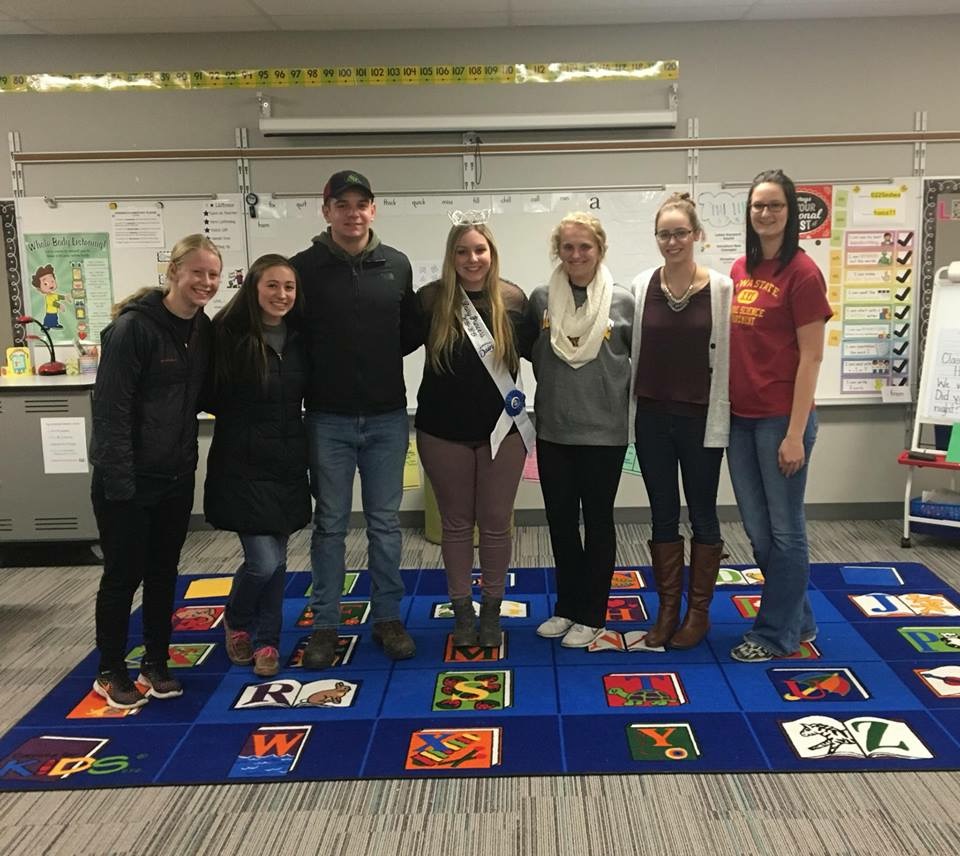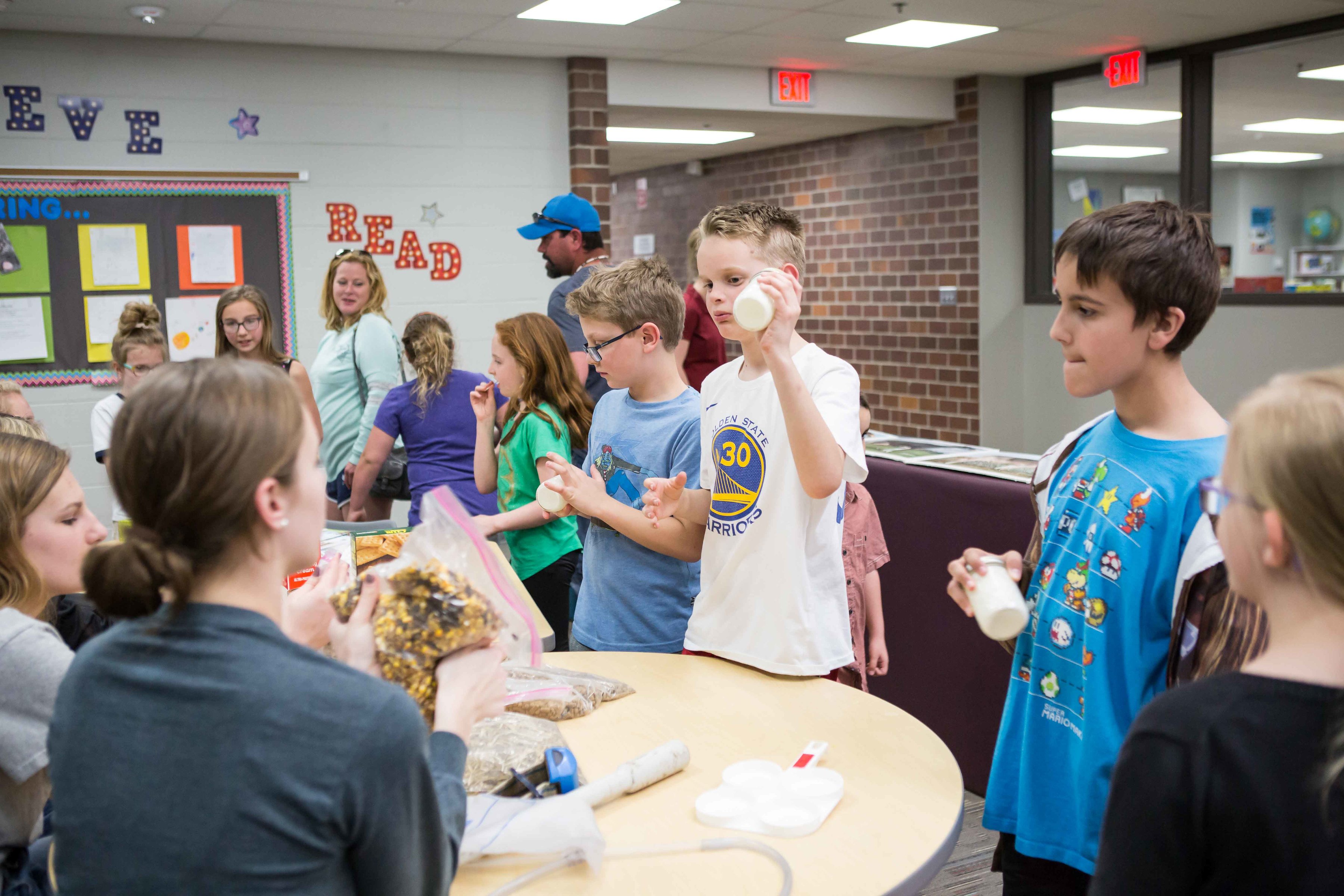 The education committee helps to not only reach out to the immediate community of Ames, but surrounding communities in Iowa. We participate in Science Nights at local elementary schools, school field trips to the ISU Dairy Farm, and will also go to classrooms and teach for a day upon the request of a school. A highlight for students and club members is helping assist children in making their own homemade butter. The group's main goal is to help share with the public about the hard-working people who are devoted to making delicious and nutritious products for consumers.
Contact: Julia Mullenbach (juliam1@iastate.edu)
---
Cake Auction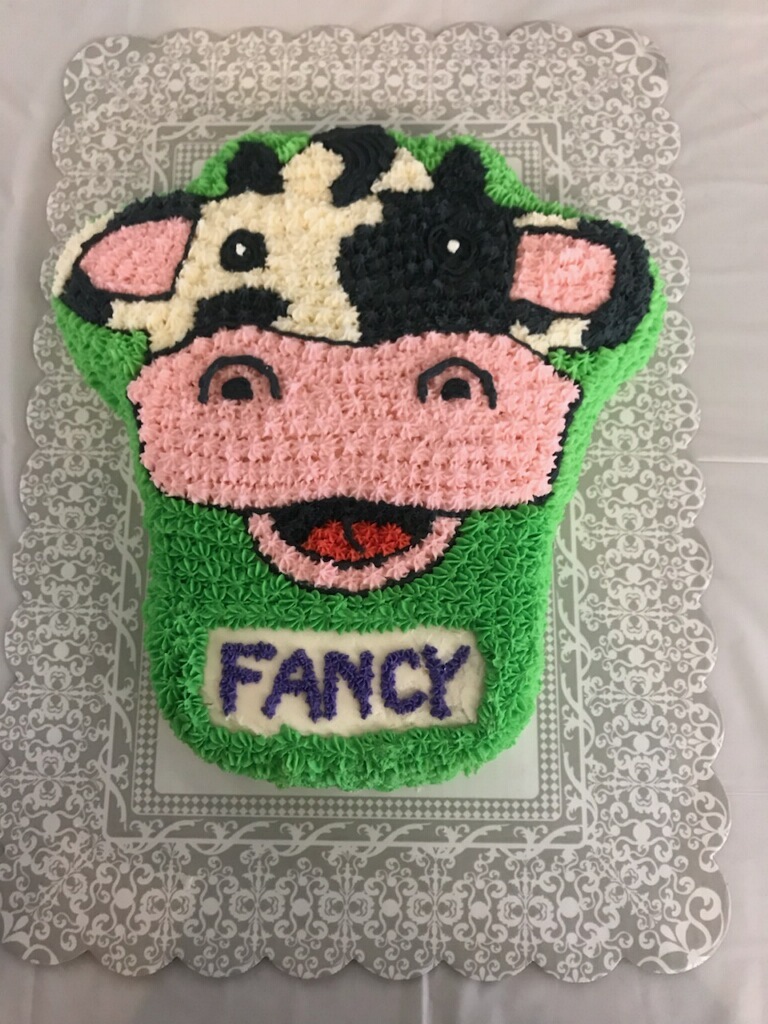 Each year the Dairy Science Club creates a cake for the annual Animal Science Cake Auction. The cakes, which are created by clubs and individuals within the department, are auctioned off to raise money. The money is raised for scholarships which are presented at the annual Department of Animal Science Banquet. This year, our cake nicknamed "Fancy" was awarded the Best Club Representation award.